Here's how to spend your first day in Amsterdam. Europeans are so damn smart. This rig is a traveling pub. See all those Brits? You pedal like crazy and drink beer. What absolute genius thought this one up?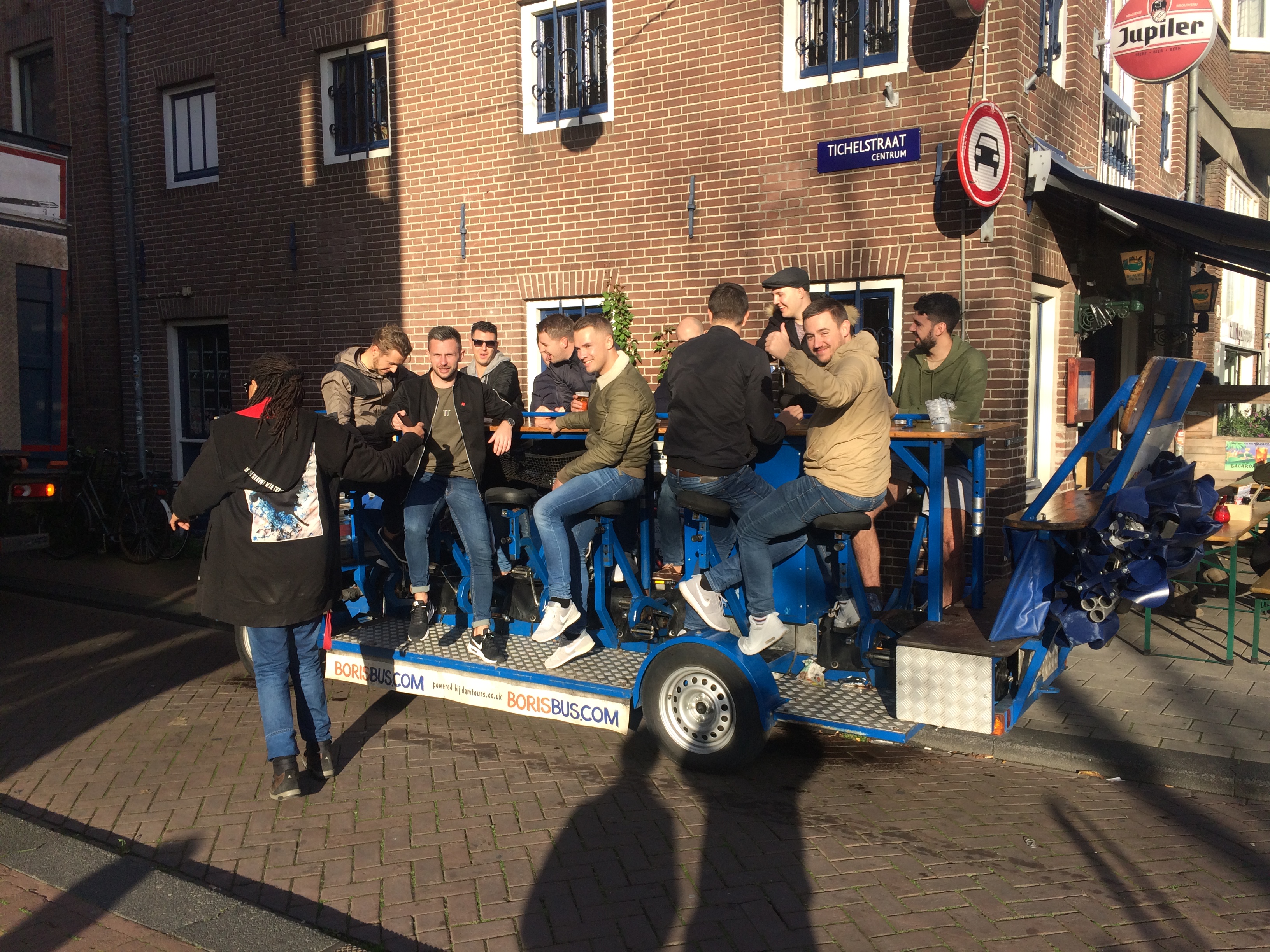 Frau Grace showed a little leg and we climbed on board. The best part was I drank beer and didn't have to pedal. Cheers, mates and thanx! (You may need to click on the audio button when it's opens.)
The third guy on the right was about to tie on the ol' ball and chain. I'll drink to that! 🍺
Tomorrow I'll post a bunch of photos.
Day six of my vacation in Juarez . (You Brits will have to go back to last Monday's post to figure this out)