Hey, I just found out how to approve comments. So if you made a comment and it never appeared, it may well be up there now. From now on I'll check for comments every day. Sorry I'm so dumb. Look down at that panorama below. For some reason the text isn't right, and at least on my computer the photo is cut off. Go figure.
OK, ever since I saw "The Student Prince" with the voice of Mario Lanza in the 50's, I always wanted to go to Heidleberg and get loaded in the same bierhalle. No such luck. I don't understand it. Lanza was a good looking guy. But they wouldn't let him appear as Prince Karl. Hiedleberg was the center of smart guys in Germany, and it still is. It wasn't destroyed in WWII like a lot of Der Vaterland. Good for them. It was because there was no industry there. For once it paid to have brains. There's the ruins, somewhat rebuilt ,of the old castle way up on the little mountain.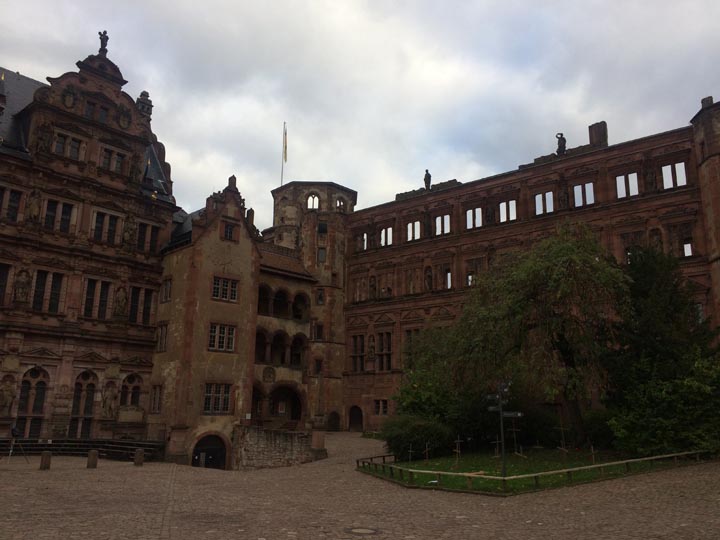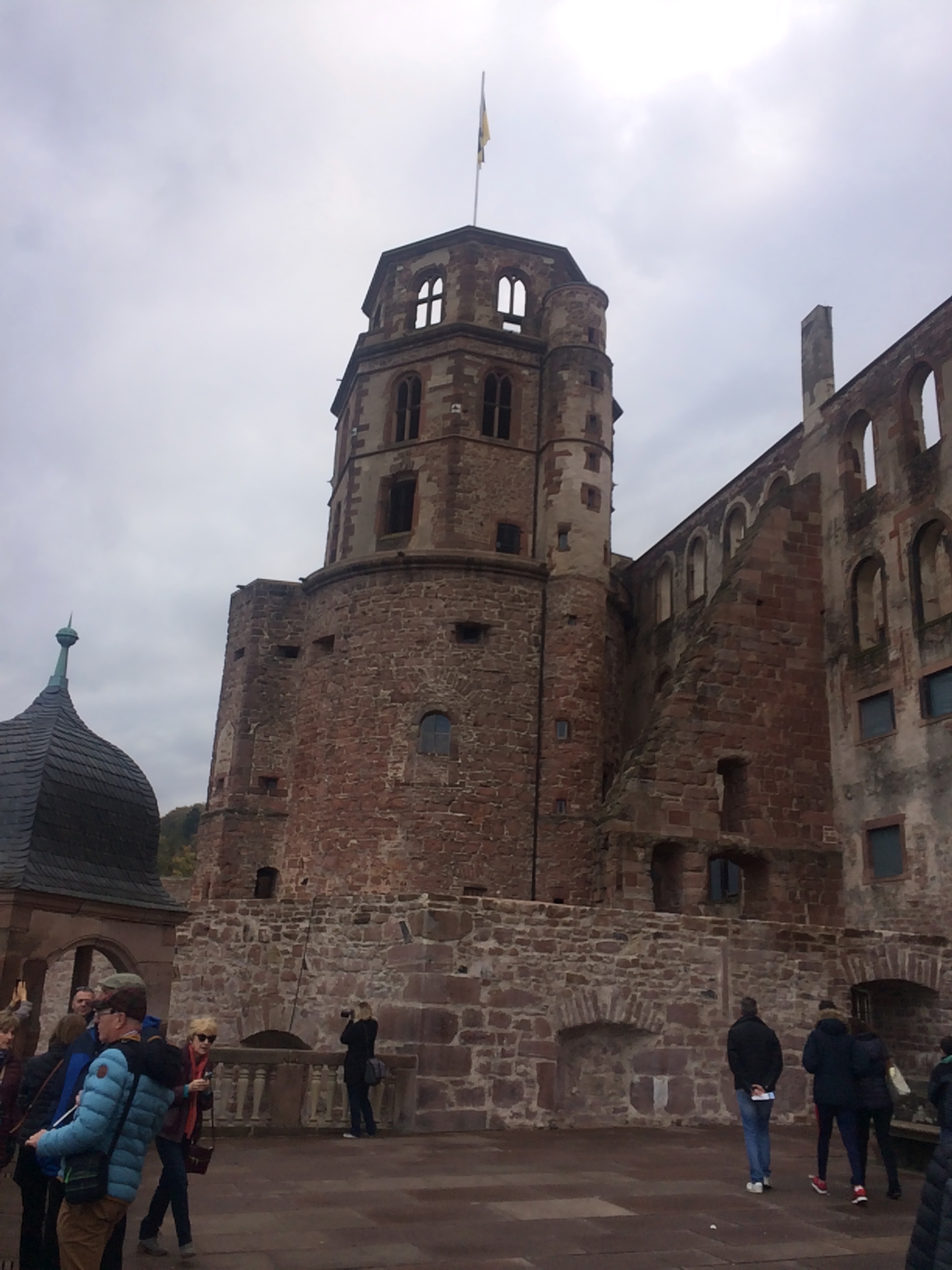 Here's the Prince's entrance to his bar.

And this is the barrel where they made his wine.

Mario must have spent the entire shoot drunk on his butt.
I don't know why the text and photo are messed up just below. 
At least they are on my computer with Foxfire and Chrome.

This is a view from the castle. Those houses across the river are some of the most expensive in Germany, so our guide told us. He was the best on the trip. A retired Lawyer...

Here's some snaps from the town below:
 
 

 
I had a great cup of coffee there. As I did throughout all af Germany and Amsterdam. Why can't you get coffee like that over here?
Back to Bobo...