Check it out. I have a hard time shopping at Walmart. For some reason nothing seems to fit. Explain it to me. Shopping at Walmart.
Yesterday was a beautiful day to walk the beach down here in Paradise. Anna Maria Island looking north: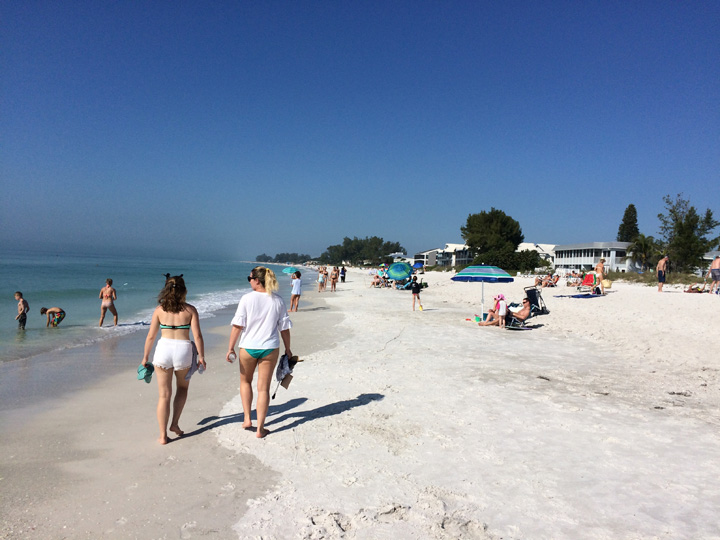 And the turkey vultures were enjoying a putrescent squirrel in front of the Baby Jesus. Bad taste, buzzards, and I don't mean the squirrel.
Wait a Minute! Who's that cute little kid with Santa?!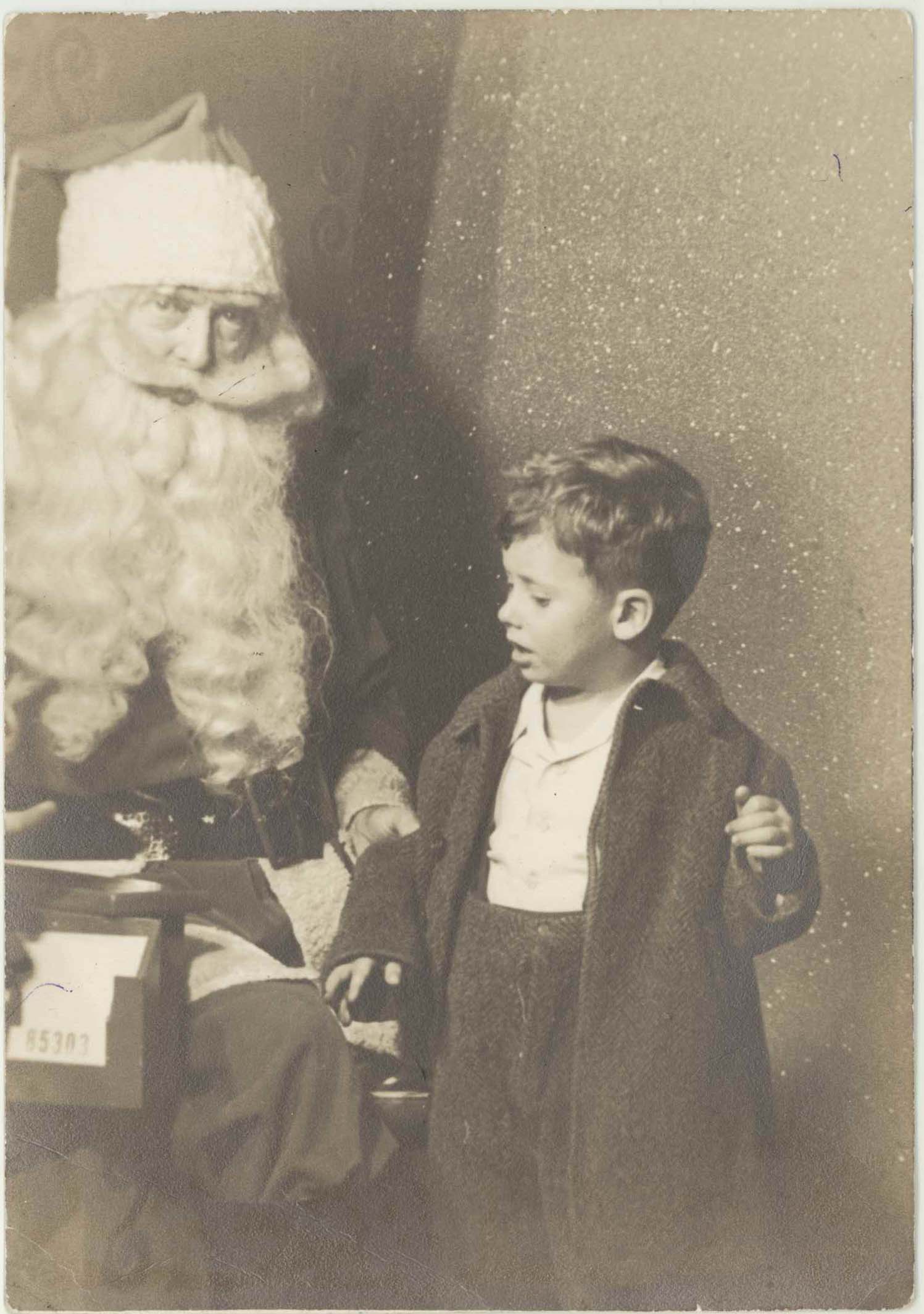 Why it's MEEEE! Guess what year.
Over the years I've drawn and sent many Christmas cards. Now that I'm retired and quite lazy, I didn't do it this year. Here's an old card 0f mine from years ago:
(Click on it)
OK, Here's my Christmas Sunday from 1998