The next picture in my baby book is of me and my best friend, Billy. He was about 6 and I was about 5. I don't know how old the cop was. We spent a week in the slammer. This had to be in Chester, Pennsylvania. By the way, the last time I looked at my Wikipedia page, it said that I was born in Chester England.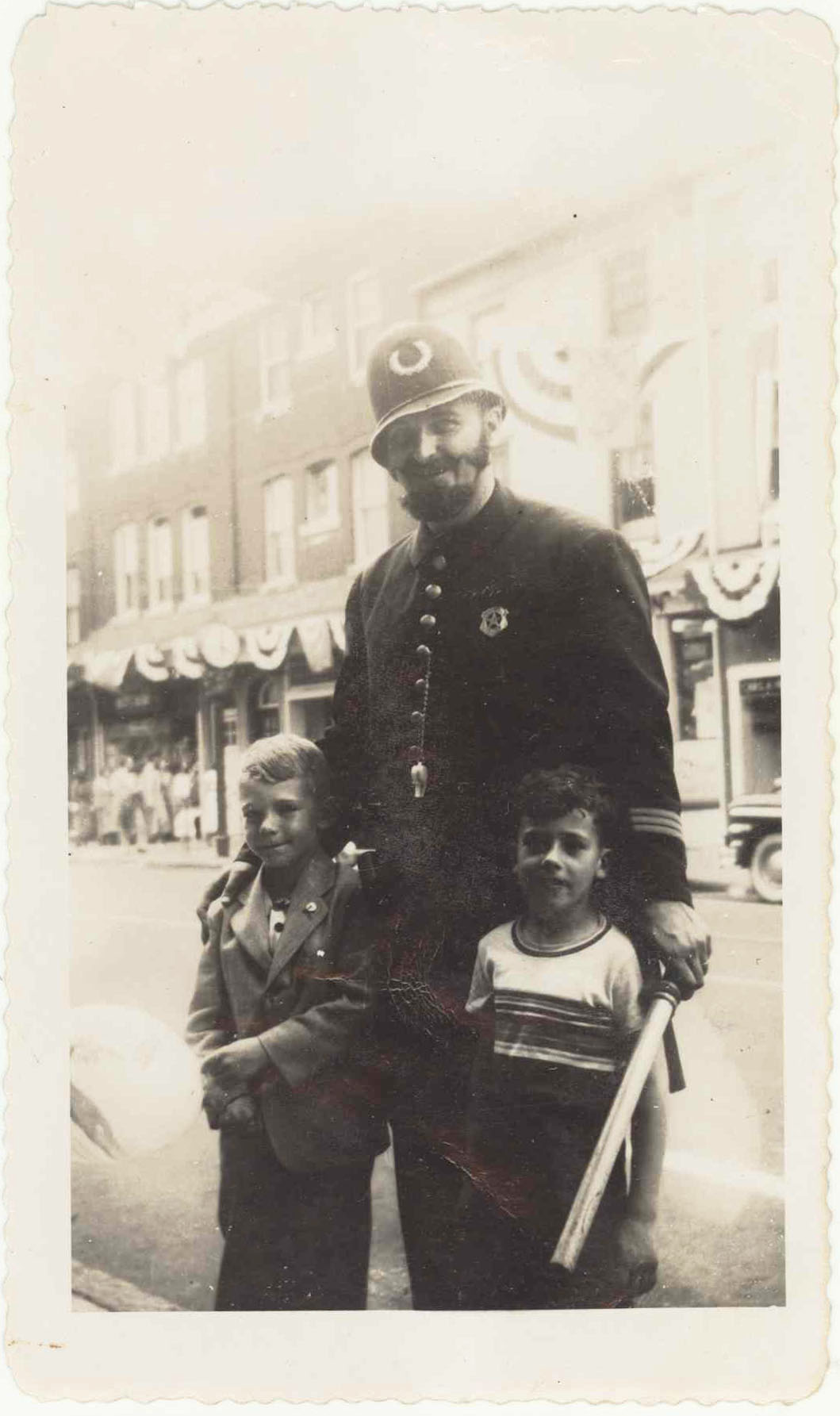 My mother took this picture. I know this for sure because all of her photos showed a lot of space above the heads. Like this cute one of me in front of our house. (It wasn't in my baby book. She took tons of photos. Unfortunately most of them were lost during a flood on Anna Maria Island in the late 70's.) I remember when she took it. She was constantly  telling me to "Hide your peepee."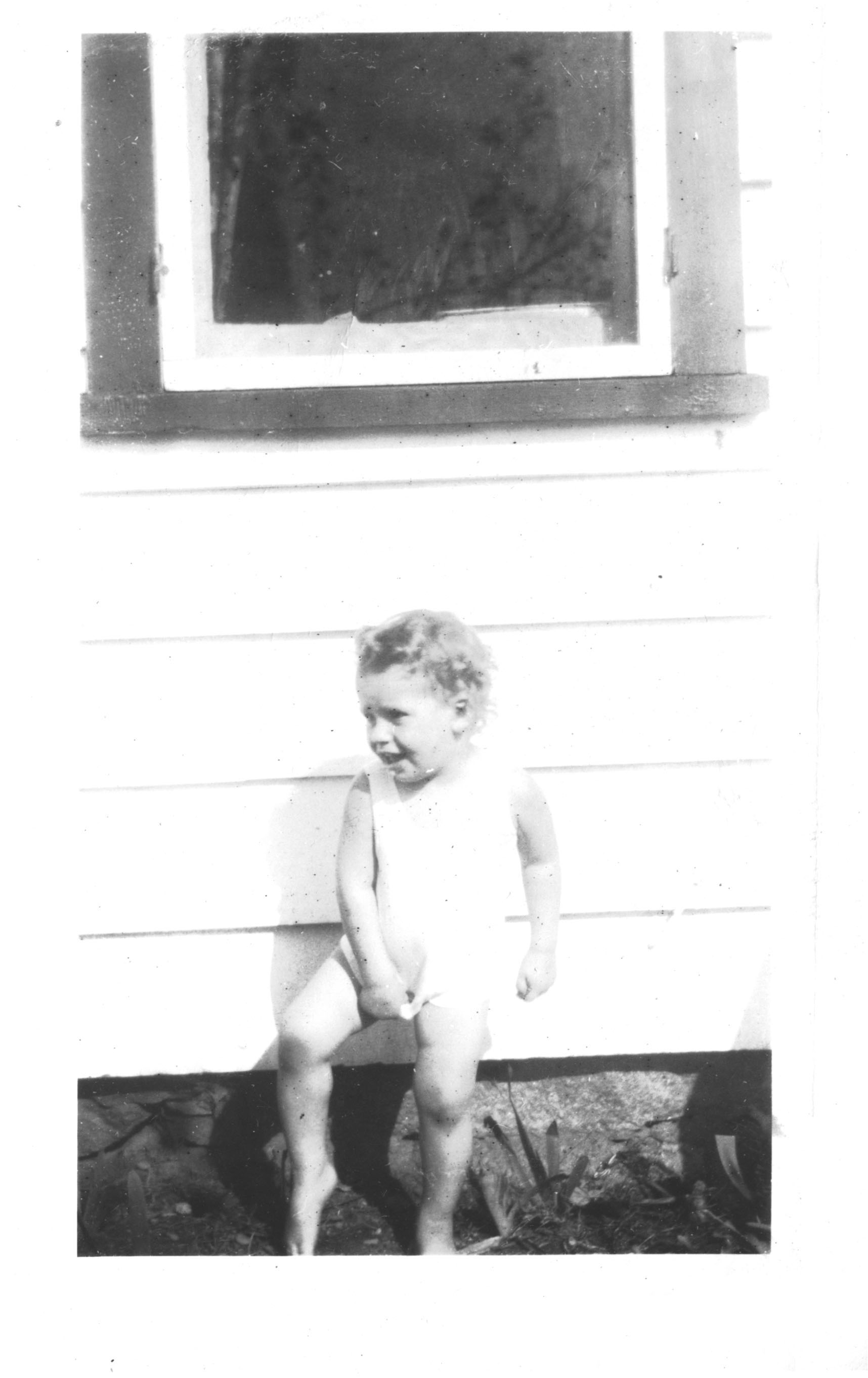 I've had a lot of email sending me good wishes on my retirement. Thank you all so much. It may take a few days for me to answer them all.
Sam N. asked me to run this little story. Enos has a small problem with snoring. Remember, if there is some particular story or strip that you would like to see, just let me know.