Hallelujah. 2003-2004 is done. It should be ready on Amazon in a few days. Whew.
There wasn't much in my Baby Book. But I did find this: It's a letter to my mother from President Jimmy Carter's mother! She died shortly after mailing this. She must have been a sweet old lady.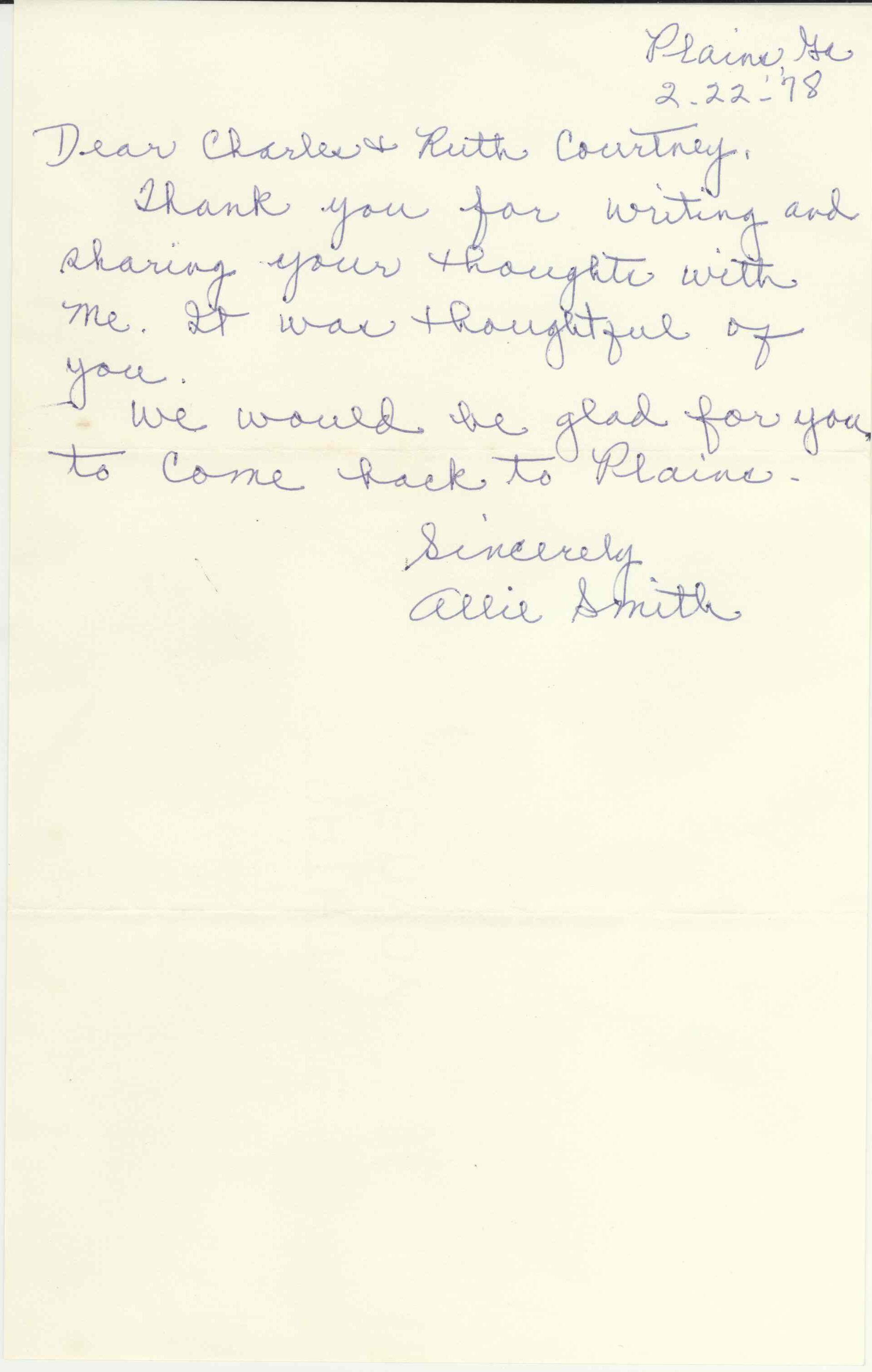 My father died when I was 14. My mother married Charles Courtney when she was 65.