Friday Frau Grace and I drove down to Myakka River State Park southeast of Sarasota. (Actually, I didn't tell her, the reason I took her there is because it's only about ten miles from Costco just north of Venice, and that's the only place where I can buy wide toilet paper) But it's worth the trip if you're in the area. The last time I was there was in June 1955. I graduated from Anna Maria Elementary (barely) and they took us for an overnight at the park. They have 6 or 8 cabins. The boys stayed in one with Mr. Linton, our teacher chaperone, the girls in the cabin about 100 feet away. I remember that Hank Lark and I snuck out in our underpants for an assault on the girls cabin. Didn't quite make it. Mr. Linton dragged us back inside. This might be the cabin we stayed in: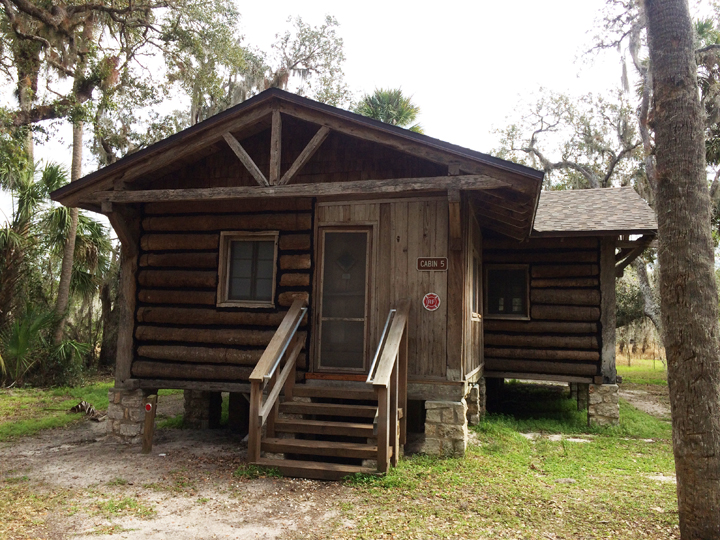 There are two natural Floridas, one is the beaches and coast, the other is the inlands. Here's what the latter looks like: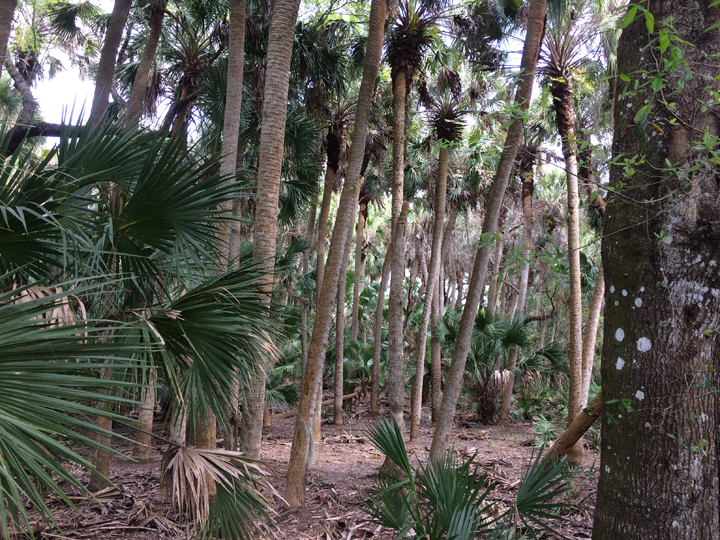 Pretty neat, huh?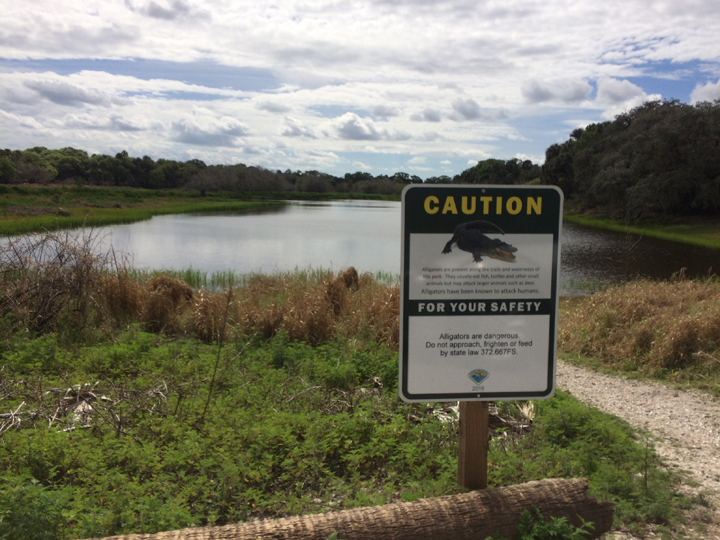 Alligators? We got 'em: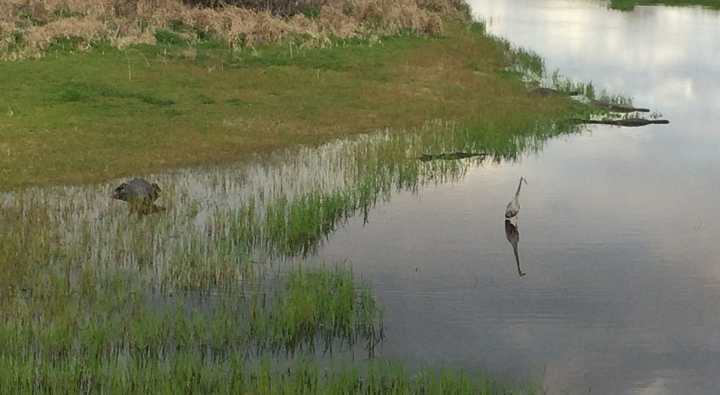 There's five of them. That big guy on the left has to be nearly ten feet long. This is called the Birdwalk: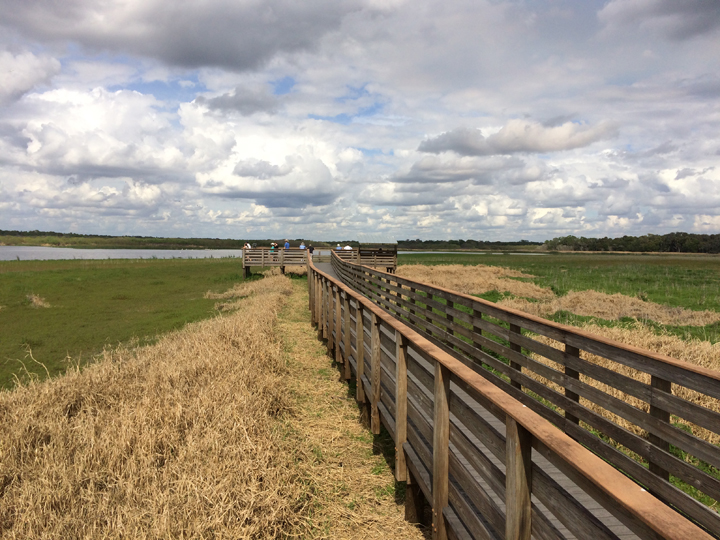 There are campgrounds, and they rent canoes and bikes, and if you want you can take a tour on the lake in a big airboat. No propellers are allowed in the park: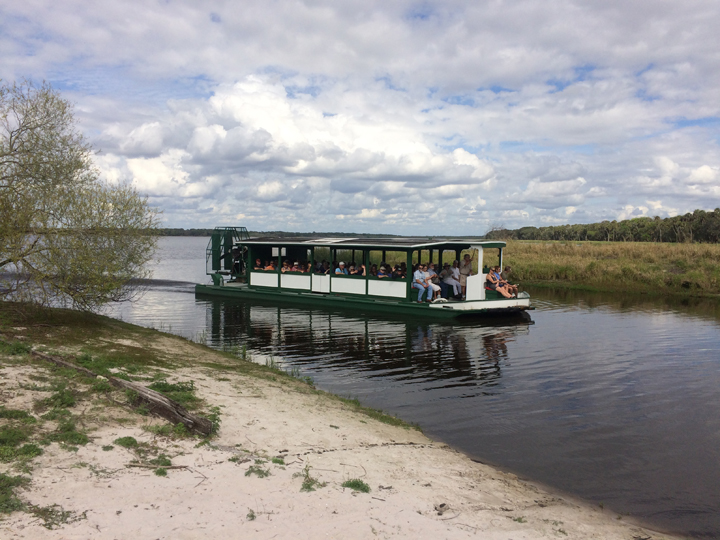 YOu can get up close with sandhill cranes: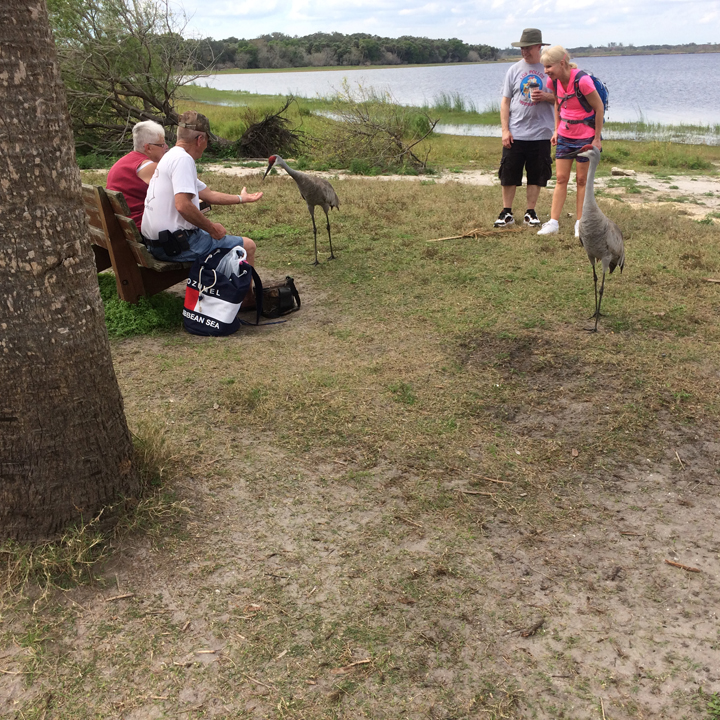 Wildlife exhibits. Here's a nice stuffed panther: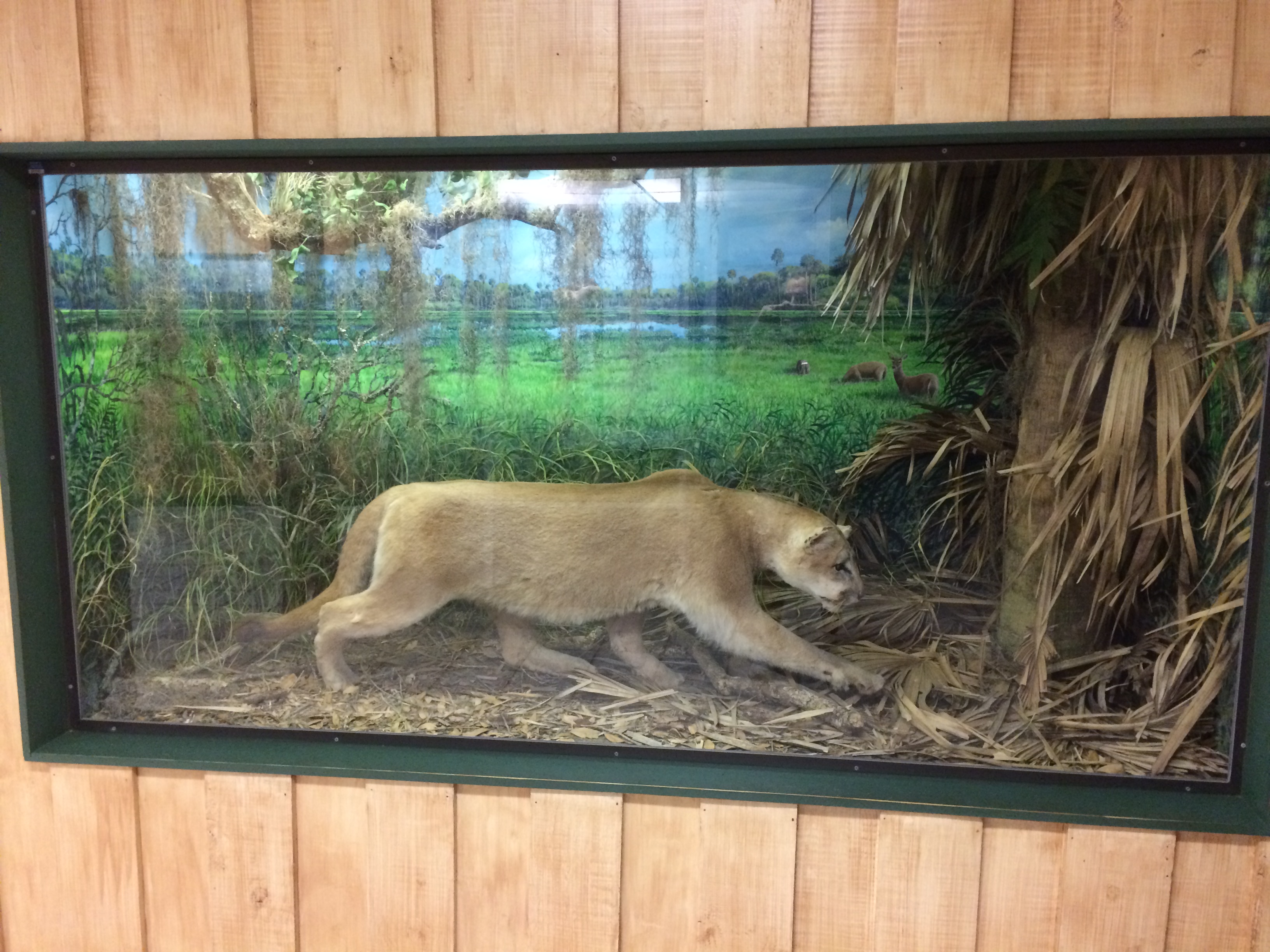 He's a big guy. There is a very nice gift shop crammed full of stuff: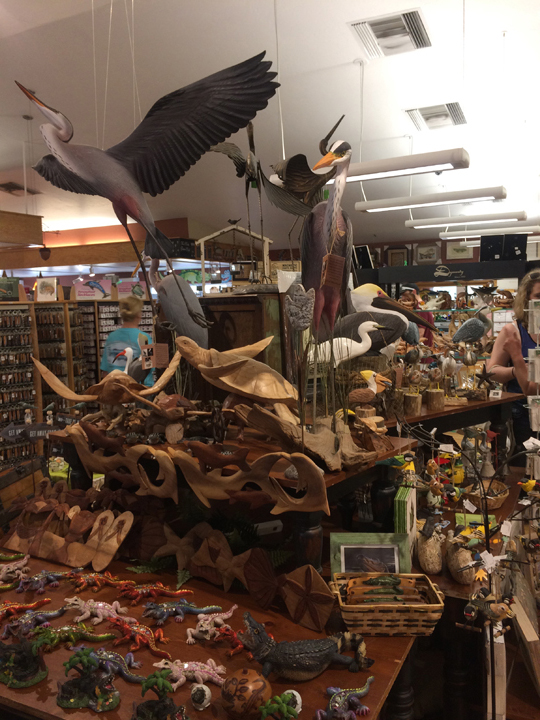 It's really worth a visit.
I'm still answering emails. I'll get it done this week. The 2003-2004 collection of dailies should be available on Amazon on  Monday or Tuesday. When it is I'll post a link. Meanwhile, here's a Sunday from February 2003: