It looks like the contest is a little hard. So far the most cartoonists named is four.
Here's an old photo in Village Green, Pennsylvania. I'm 20 months old, and that's my pop.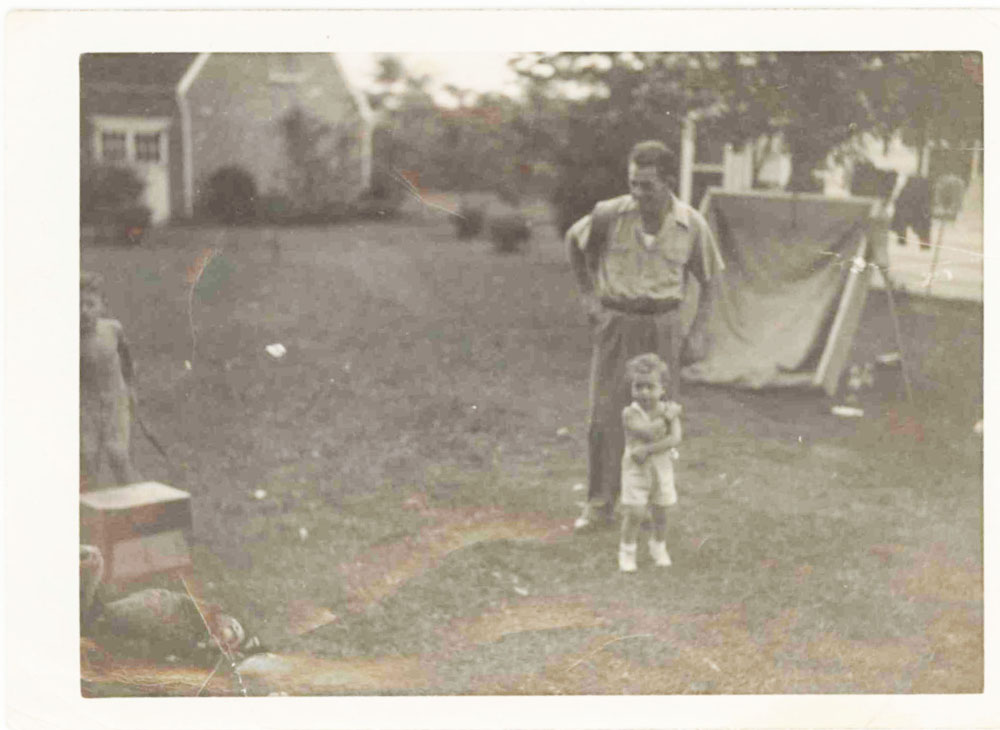 I don't know who the other kid at the left end of the photo was. It looks like he was playing some field hockey. See the turkey at the left? My old man raised turkeys until I was three. After that he only had chickens. I remember well the Sunday afternoons when either he or my mother with the help of one of my aunts or adult female cousins, chopped off the chicken heads. Talk about gruesome! The poor creature would run about 50 feet or so flapping its pathetic little wings and squirting blood all over the place before it flopped over and my mother plucked it. I only remember one turkey decapitation. Then my mother would put me in a dress and take my picture. God help me.
Shawn S. who emails me occasionally is an airline pilot. He's also a cartoonist, but, having some brains, he uses an alias Greg Kaley on his cartoons. That way they can't track him down. If you're into flying, check out this link . Leo Cullum, another commercial pilot but who has left us, was a terrific New Yorker cartoonist.