I get so much spam in my comments, it's very difficult for me to go through them. As I find time I will try to fix the problem. If you're doing the contest be sure to email me with the subject "contest" or "big contest". I think that so far the best answer is 5 cartoonists. All the cartoonists in the lineup picture also appeared in the other photos. On Sunday, whoever has the most correct answers will be the first prize winner. I will announce it. on Monday. On Sunday I will give some hints (Unless I get more good answers.) My plan is to Award the second and third prizes after the hints. That should be Sunday, March 11.
Thursday we went to the opening day of spring training for the Pittsburgh Pirates at what used to be called McKechnie Field here in Bradenton. It's now called Lecom Stadium. The Lake Erie College of Osteopathic Medicine showed the Pirates some bucks. The last time I was on the field was in 1951. All they had was wooden bleachers. I remember it well. Back then the ball players were just regular people that you met on the street. I remember Earl Torgeson and Eddie Matthews. I knew Earl's daughter who became Miss Florida, and Eddie's niece. Nice regular people. Times sure have changed. The stadium is the oldest Florida League stadium still in use. When I was a kid the Boston Braves played there. On Thursday the Pirates beat the Blue Jays 4-1.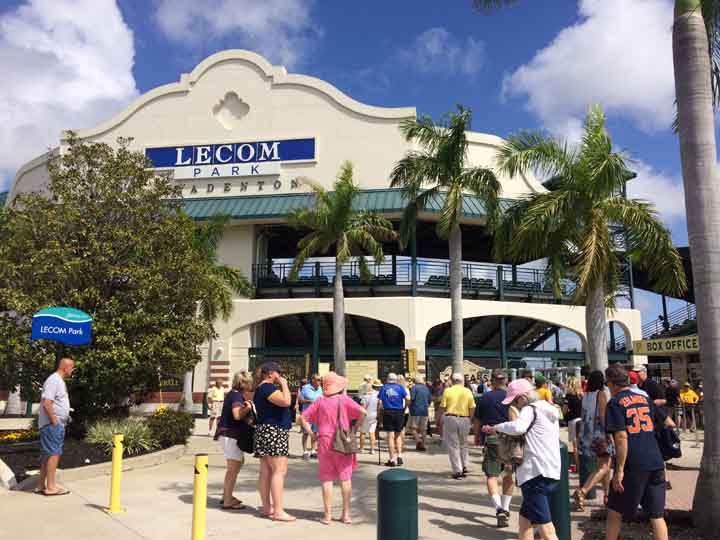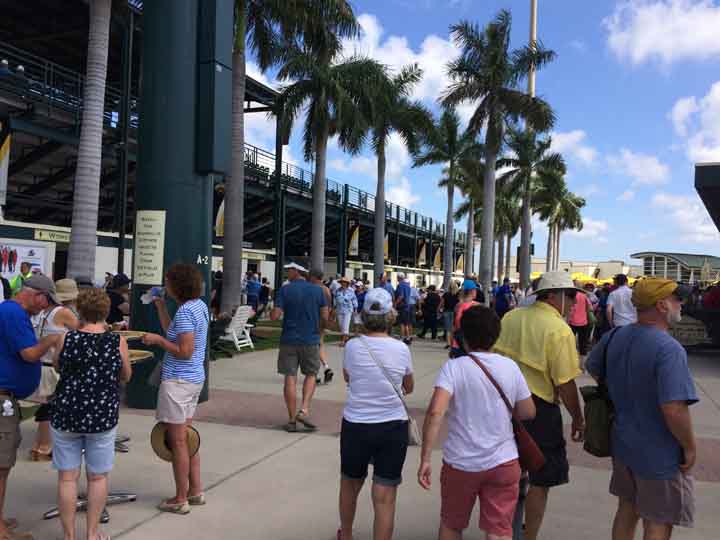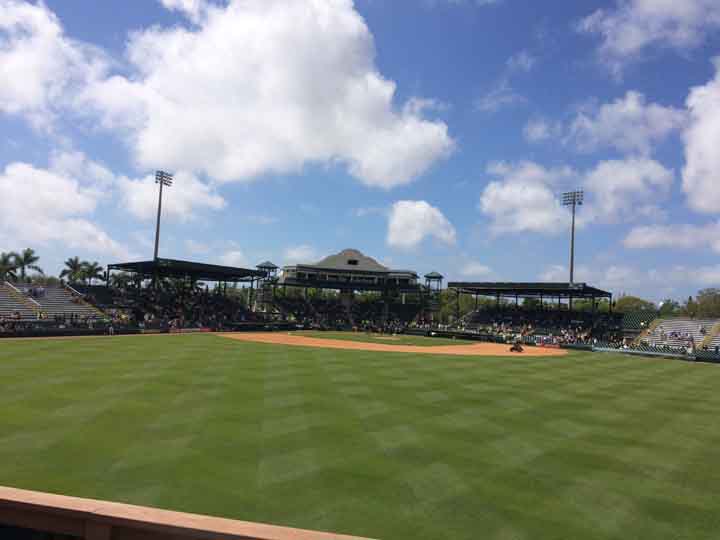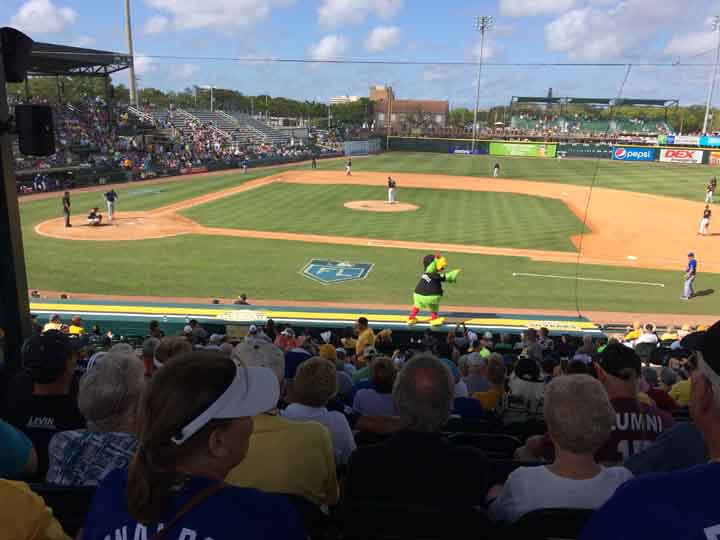 I'm not much of a baseball fan. Frau Grace and I left early and went across the street to the Darwin Brewery and drank bee. Check out their jalopy.