Yes, sorry. But first, I was out at the Red Barn Flea Market when my sister was here. She bought a lot of stuff including some of the best pickles I ever tasted. They have everything there. Cheap fresh vegetables, Chinese junk right off the boat, old junk tools, hot tubs, Florida tourist junk, you name it, they got it. Here's where Loinfruit always buys his sunglasses when he comes down: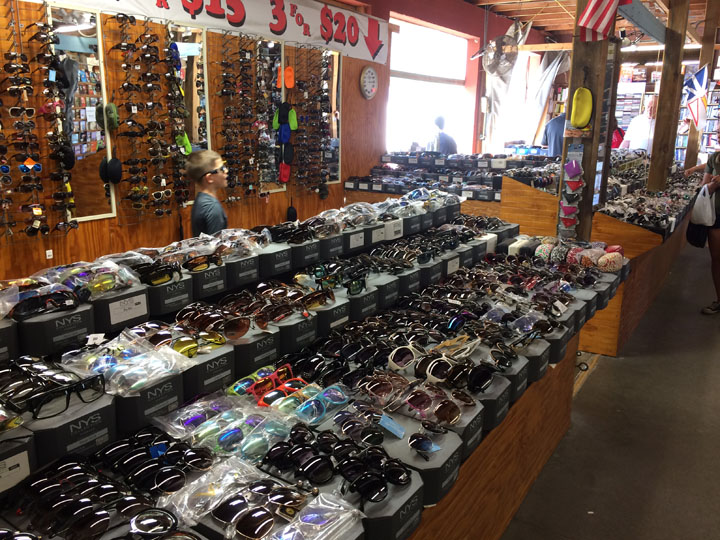 You can't beat it for 8 bucks. Remember the ZZ Top song? Cheap Sunglasses?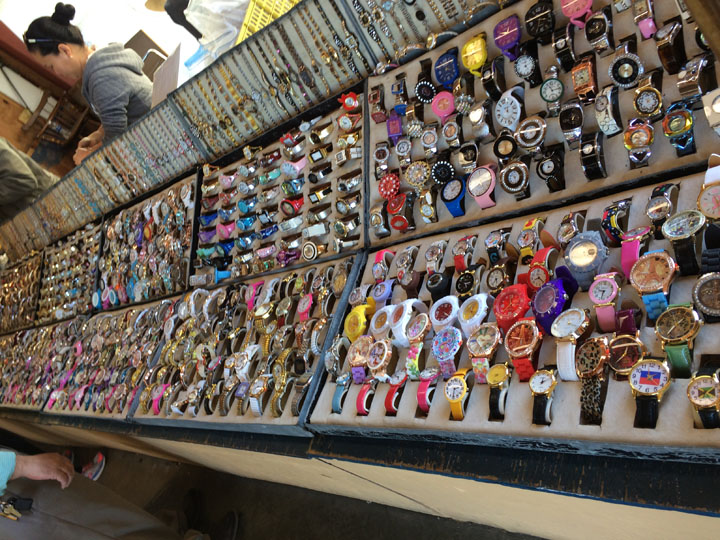 Wristwatches! Five bucks! Believe it!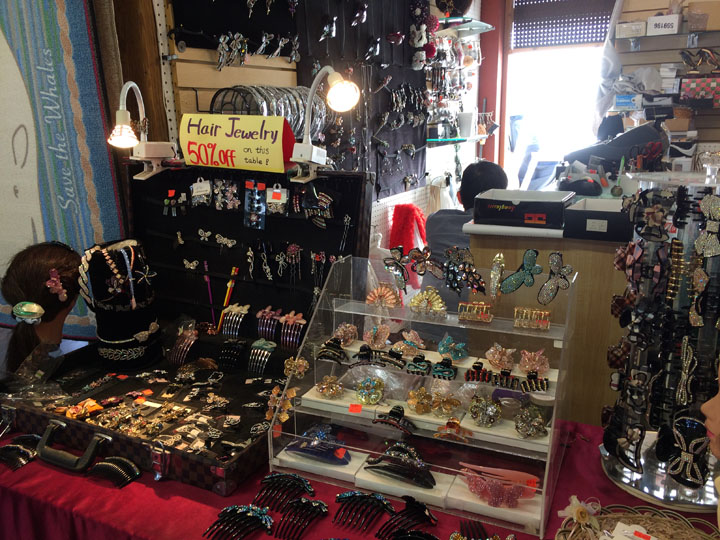 Fine jewelry! Cheap!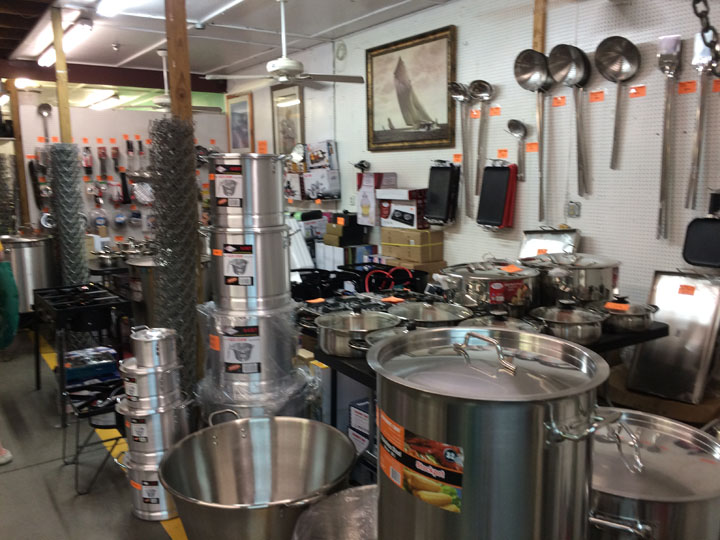 Pots and pans!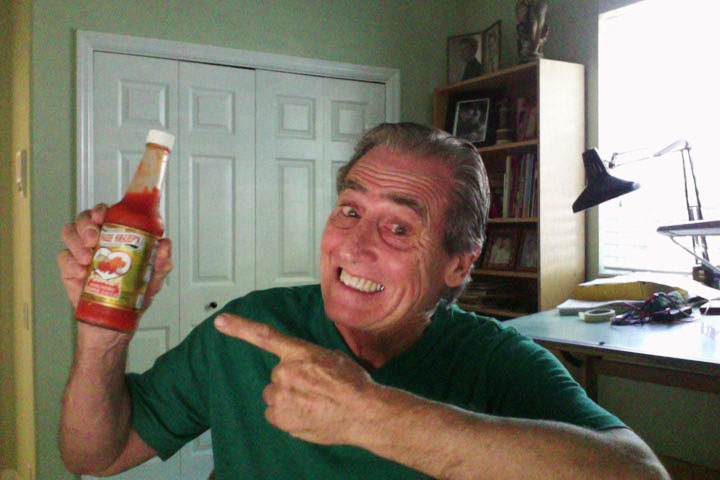 It's where I buy my favorite hot sauce!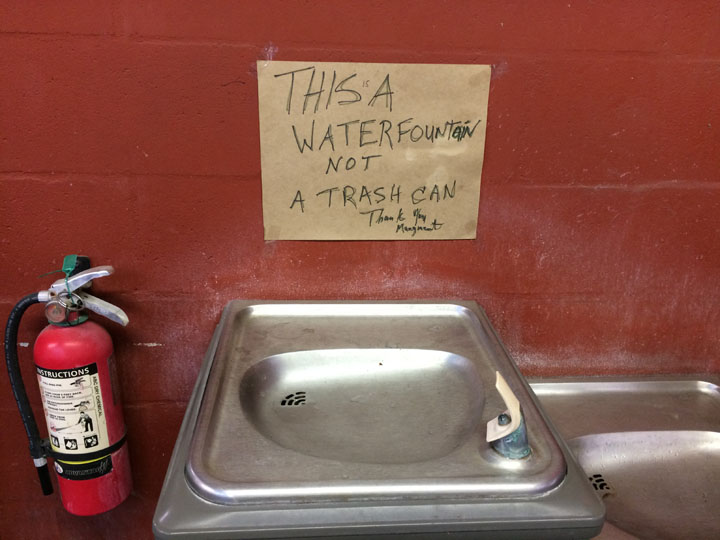 Useful information!
Here you go. From 1999. Another octopus joke!