There's a new collection available. Ernie and the Piranha Club 1997-1998. As you might guess, it has all the dailies from those two years. I tried a different publisher this time. I'm hoping that the quality will be better. And I have a new format that I like more. It's 8.5 x 11 and 4 strips per page. I had to charge more. The publisher has a higher minimum price. Sorry. But if you order directly through them there's a 20% discount. It's $12.76. I've ordered a copy which should come within the next couple of days. So wait till you hear from me after I proof it. Here's the link…
Here's the cover: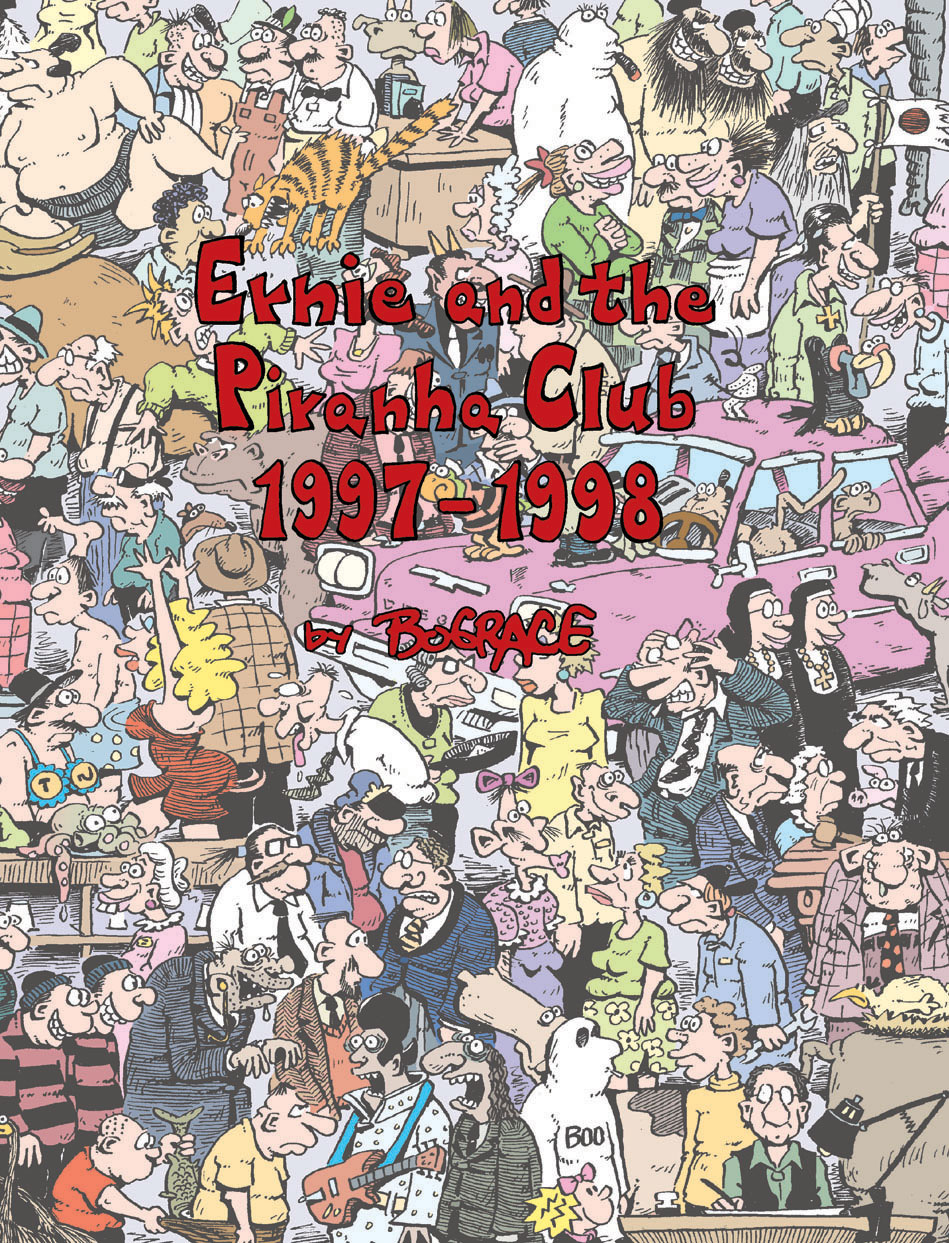 Here's the back cover:
Here's a sample page:
Next Saturday I'm leaving for a vacation, and then I'll be up north through the month of May. I may have trouble keeping my posts up to date.
Speaking of 1997, here's a Sunday for all you cat lovers from then: