Speaking of teachers, the best I ever had was Marion Brady, now 90 years old. And he's still yanking the chain of traditional education. Mr. Brady taught political science when I was in high school. But he taught me more than political science. He taught me how to think analytically. He influenced me more than any other teacher or professor that I ever had, and, believe me, I had plenty. But his strength was his downfall. It turns out that most parents don't, or didn't at the time I was in high school, want their children to think for themselves. They want carbon copies of their own selves. He was asked to leave, I believe it was the year after I graduated. The same thing happened in other schools as well where he taught. Nevertheless, he has continued to campaign for more enlightened approaches to education throughout his long career. You can read some of his op-ed pieces in the Washington Post if you google it. I still maintain contact with him.
He he is as a young man teaching political science from my high school yearbook.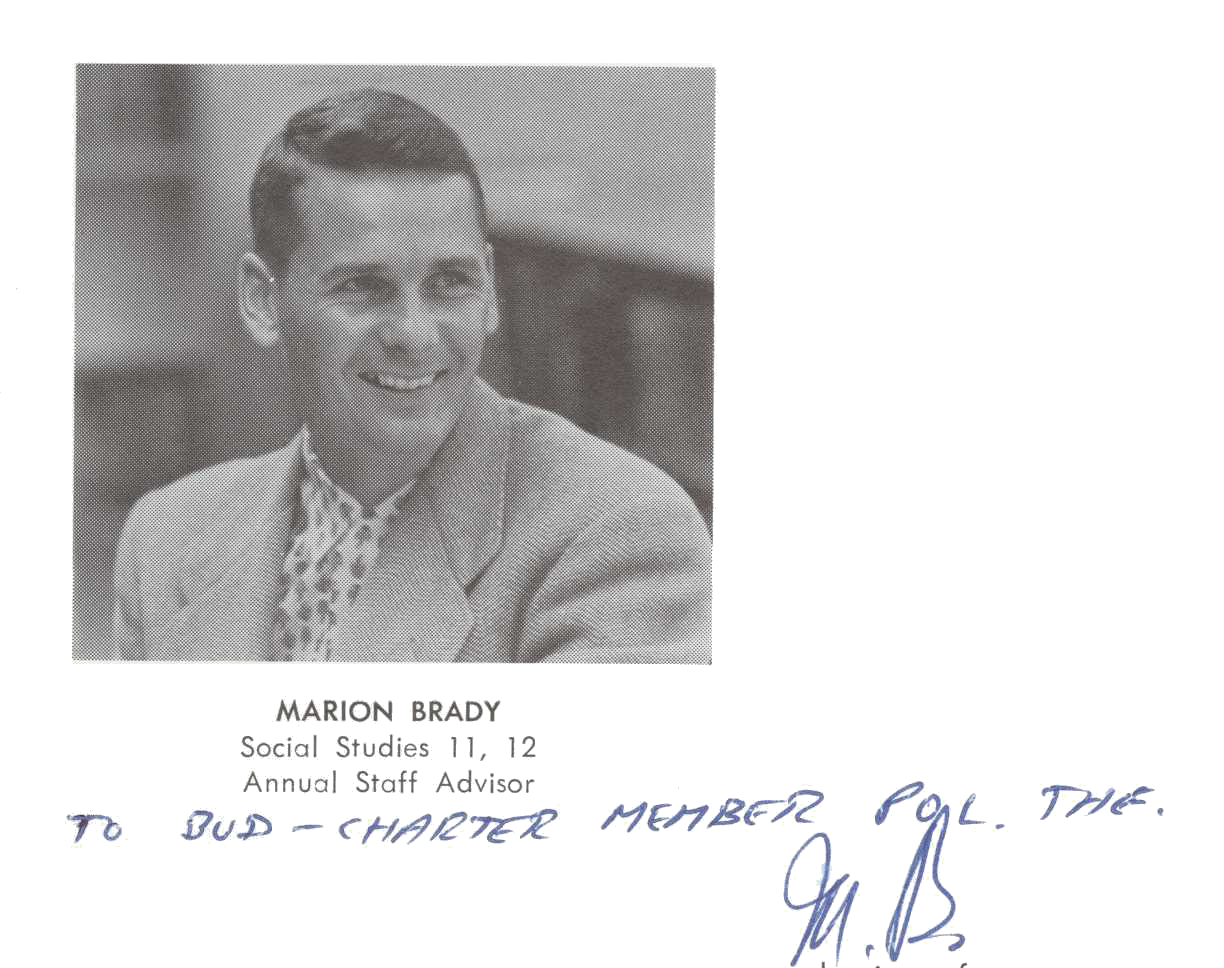 Later on I'll tell you about some of my bad teachers.
I'm leaving for Europe tomorrow, so my posts may be a bit spotty for a while.