Last evening we took a walk in the area around our hotel, which is about a hundred meters from the Vienna Opera. We were fortunate to share our outdoor dinner table with Pat And Chris, two Brits from near Liverpool. If you two read this, Hi! What a nice time had talking to you. And I hope your tam won. There was a soccer match coming on the tv at the Irish pub.
I got over my jet lag and out of bed at 11:30 this morning, and we walked around the city.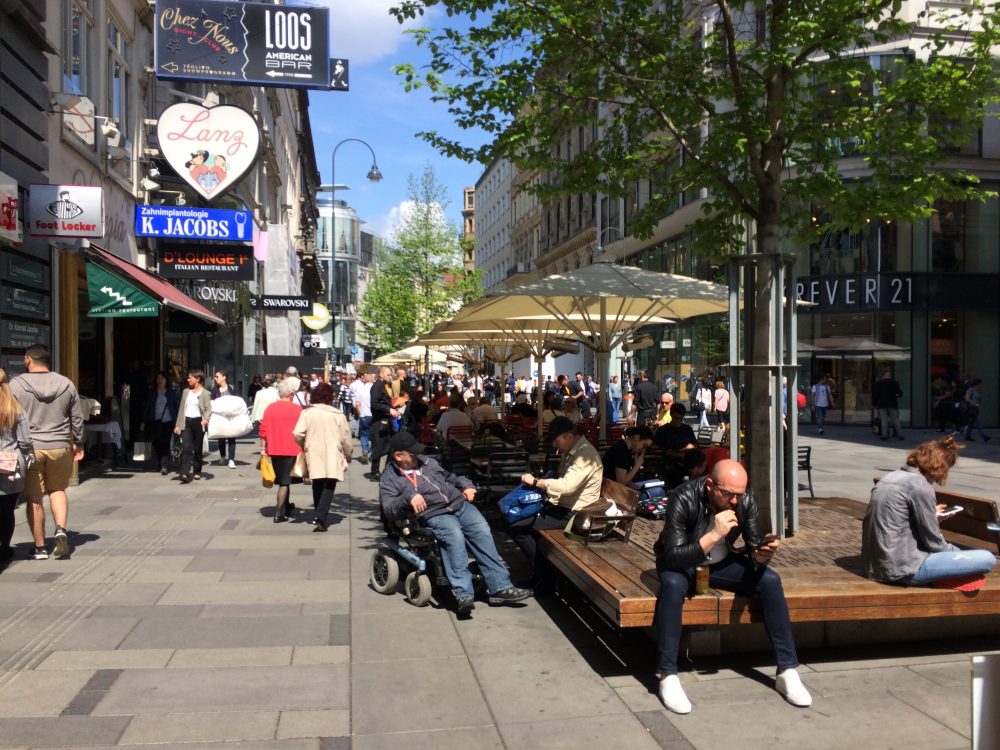 There are sidewalk cafes all over the place. They serve lots of coffee and confections that Vienna is famous for. We visited Motzart's house near St Stephen's Cathedral.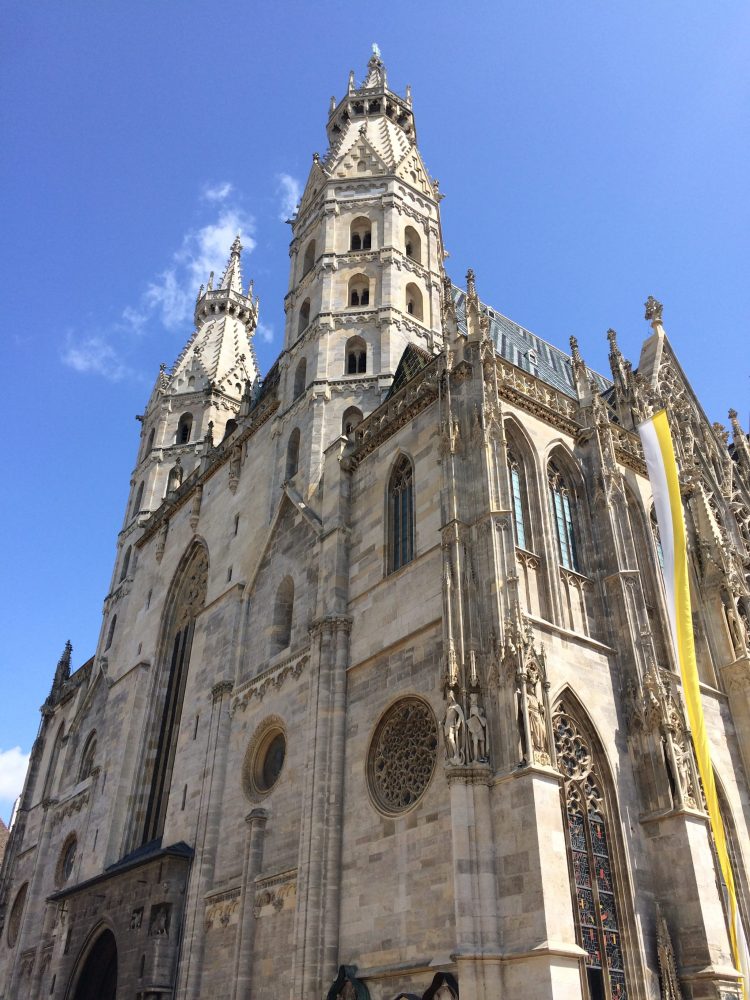 This was his last house where he composed most of his finest works. I couldn't take photos on the inside.
When I get back I'll post more photos.