Today we took the train from Vienna to Salzburg. Tomorrow we will take a bus tour to the Bavarian Alps. And on Friday we will tour the Salzburg Museum and Mozart's birthplace. I don't know what Austria would do without Mozart. Wherever we go it's Mozart this and Mozart that. He's the Elvis of Austria.
In Vienna we stayed at a hotel that wasn't so  nice because it was across the street from the opera. This one in Salzburg is much nicer.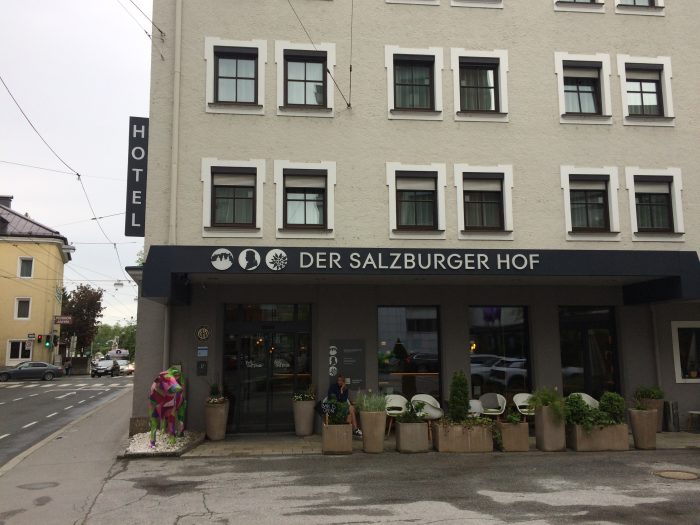 They're nuts about cows. Here's one of the four in the courtyard.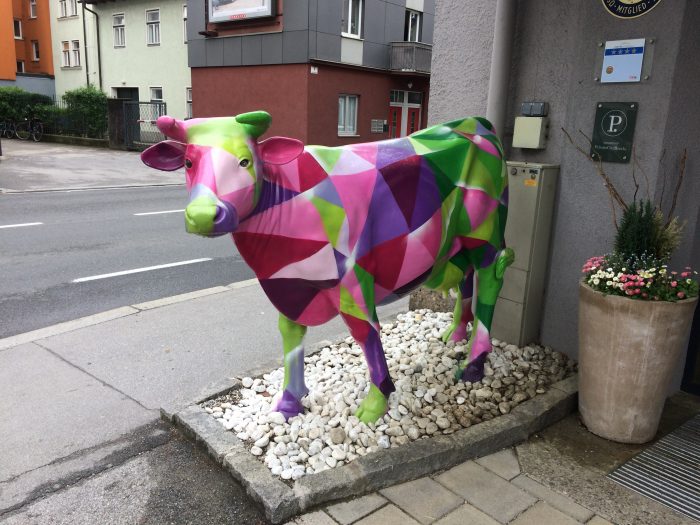 Right around the corner is the…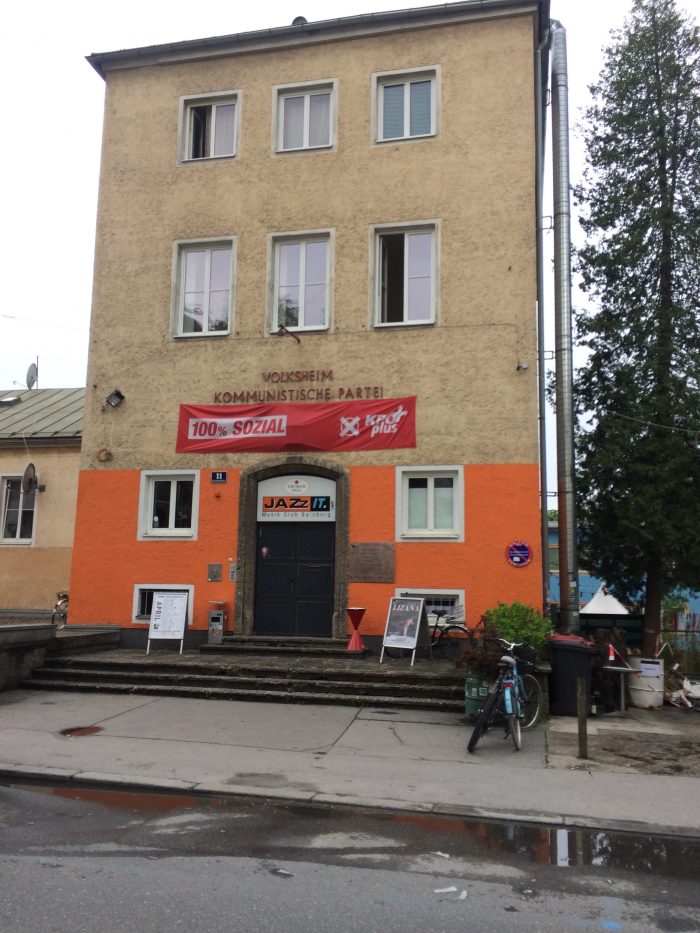 Kommunistische Parti headquarters. Looks like a fun joint.
At lunch we sat next to this guy and seine hund. His date came by and the dog bit her. I asked him ala Cousteau "Does your dog bite?"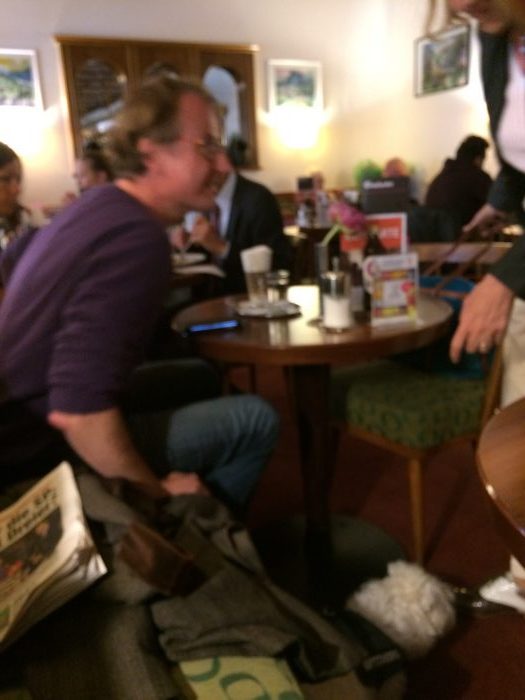 They love their sausage in Salzburg. they're especially fond of  sucuk.