Remember I said that I'd say more about Mozart? Austria is just nuts about Mozart. We toured his house in Vienna. We drank beer at the Mozart Cafe. Everywhere you looked it was Mozart. In Salzburg it was Mozart with Julie Andrews and The Sound of Music in second place. Julie Andrews in her Hills Are Alive pose was painted in our elevator. By the way our hotel in Salzburg was very nice. Right near the train station.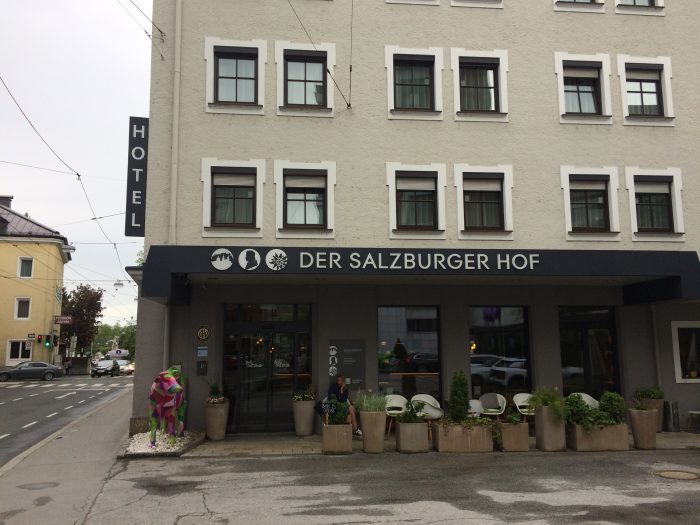 I mentioned the cows earlier.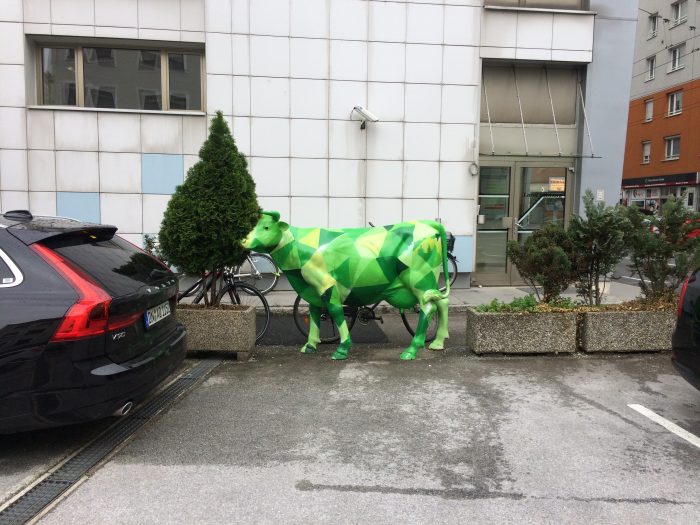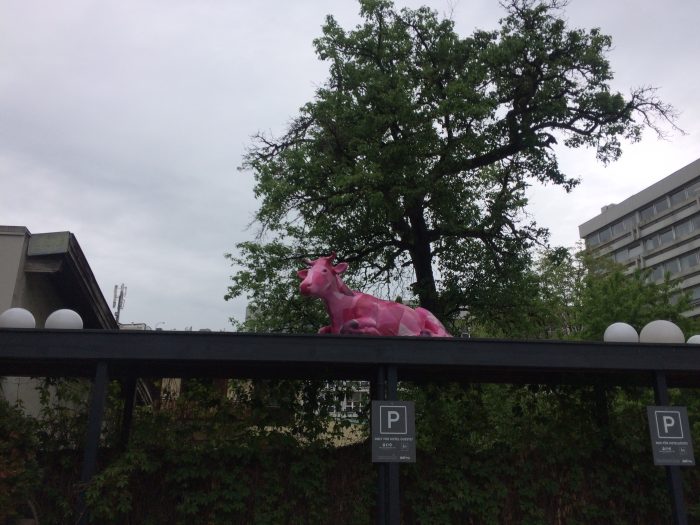 Back to Mozart… these are the hall lights in the hotel: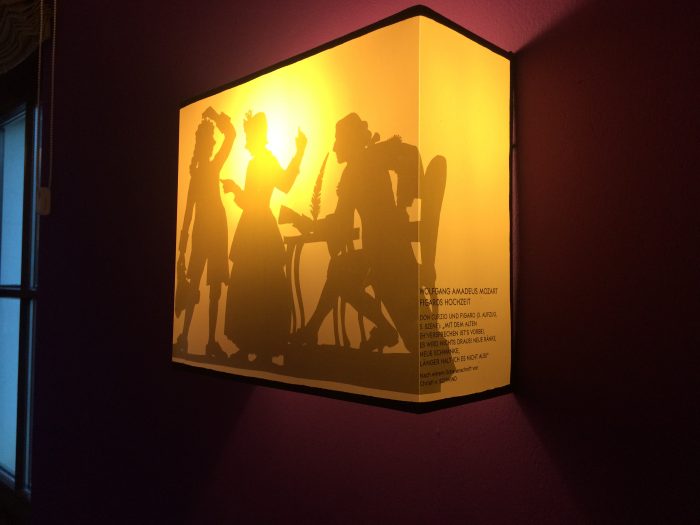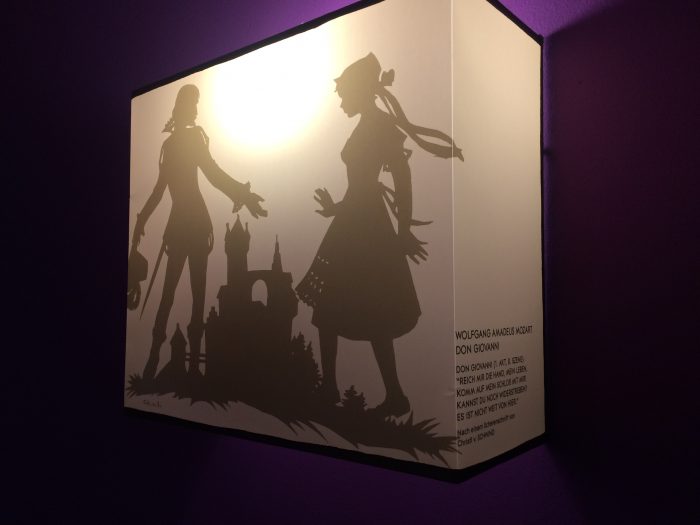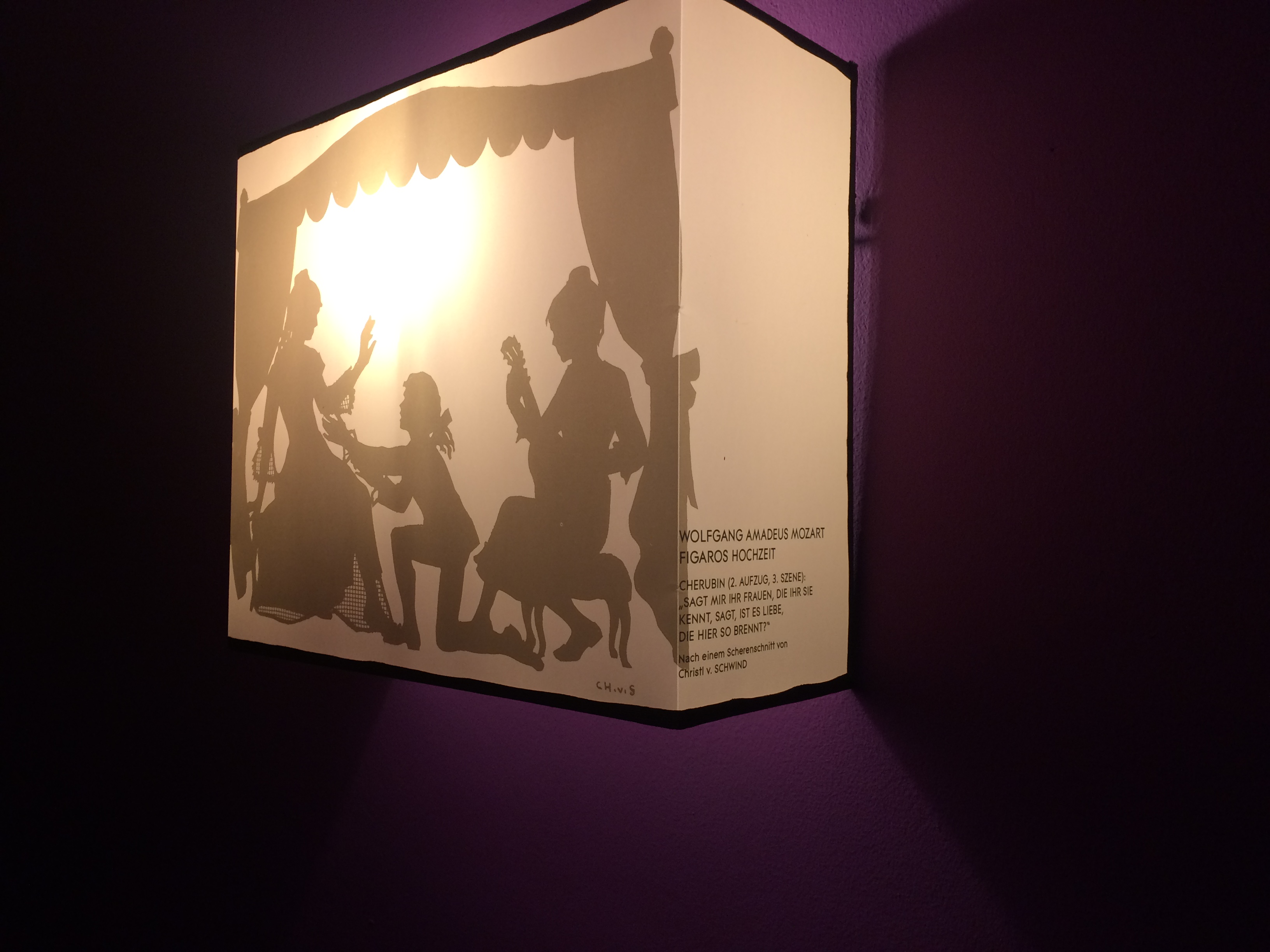 They are scenes from Mozart's operas. This was my closet door: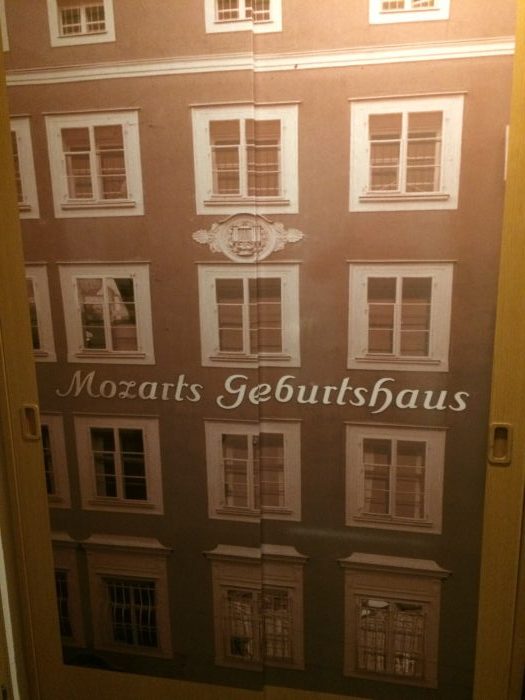 I mentioned that we toured Mozart's house in Vienna. We also toured his Geburtshaus in Salzburg. This is the wall in our hotel room: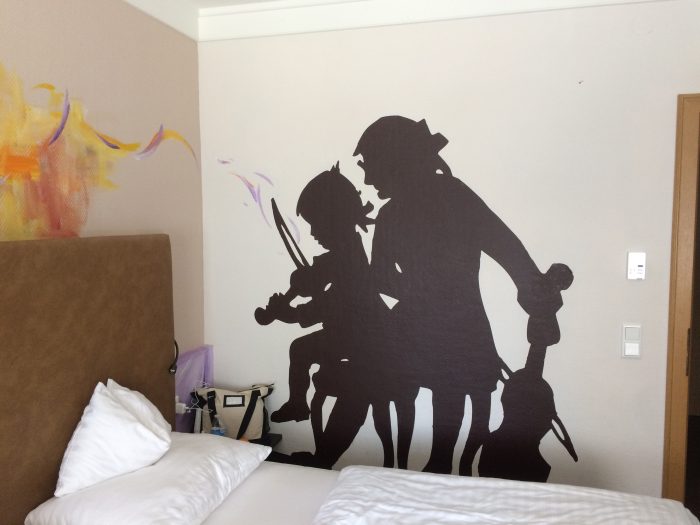 Did I ever tell you that I studied the violin for four years when I was a kid? I'm quite a virtuoso.