Jack joined the Peace Corps in 1970 and went to Jaimaca. He taught people how to fix their broken TVs and such. Then he got into sailboats. He was in Jaimaca for about ten years. I met him when we first moved to the Washington DC are almost 40 years ago. I taught some math and physics in Montgomery College in Rockville Maryland, and he was a tech guy in the physics department. After that he spent his career at the physics department at the University of Maryland. He's sitting here on my deck with me and Frau Grace as I type this. He's my oldest friend in the DC area.
He recently bought a 38 ft sailboat in Rock Hall, Maryland. We went to see his boat today.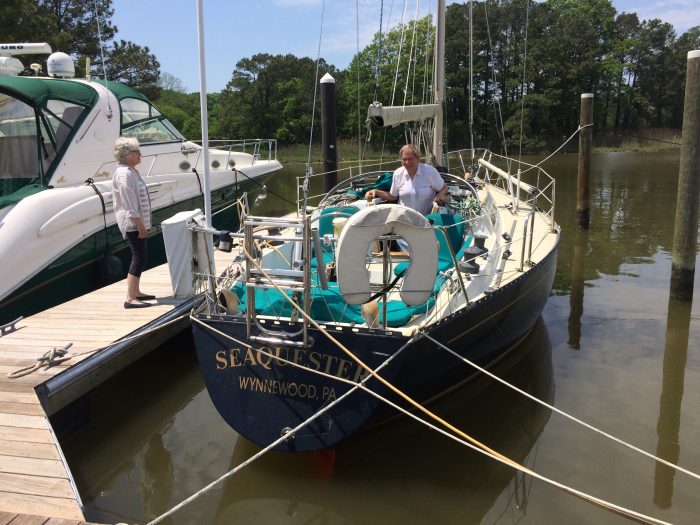 Incidentally, on our recent trip to Europe we had a layover in Düsseldorf. More later.