Like the Clampetts. I loaded up in Maryland…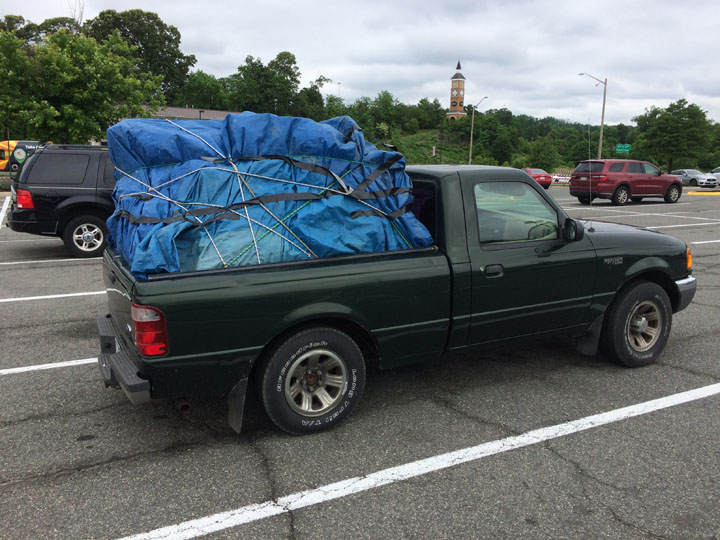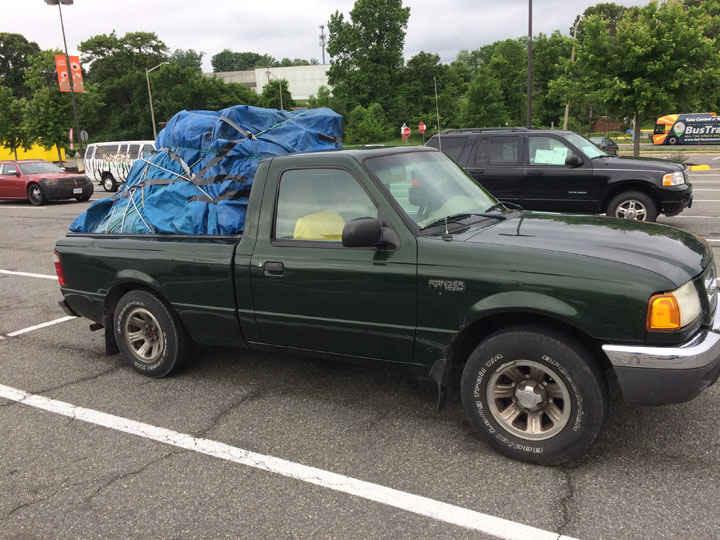 The handle on the tailgate broke two weeks ago. The driver's side door latch broke on the way out of St Michaels. I did a pretty good job loading the old truck as you can see. Here it is at the auto trian station in Lorten Virginia.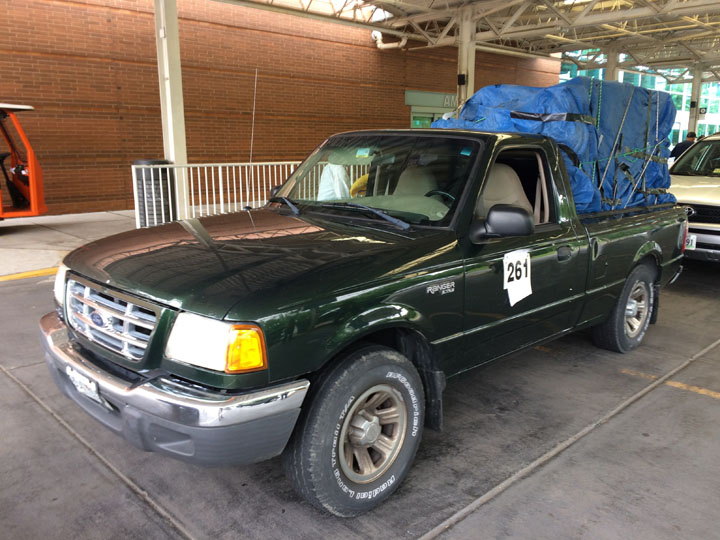 I had to add some more tape in Florida. It was flapping pretty bad. The truck rattles like a washing machine full of tin cans.  People gave me funny looks. I knew what they were thinking.