We rented a compartment on the auto train when we came down to Bradenton Wednesday night and Thursday morning. It sure beats flying and driving I95. I probably mentioned that. If you're thinking of trying it, we had the smallest compartment. It was comfortable and pleasant. But I got the upper bunk. It was like sleeping in a coffin. Getting up there and in and then back down was tough. I weigh 160 pounds. If you're a whole lot bigger than that don't try it. They have two larger compartments. Next time we'll take one of those. The larger units have their own bathrooms. But there were 5 bathrooms in the coach for the small units, and they were very clean. There is also a room for showering and changing clothes. Here is the medium room. The bathroom is on the right. It was hard to take a good photo.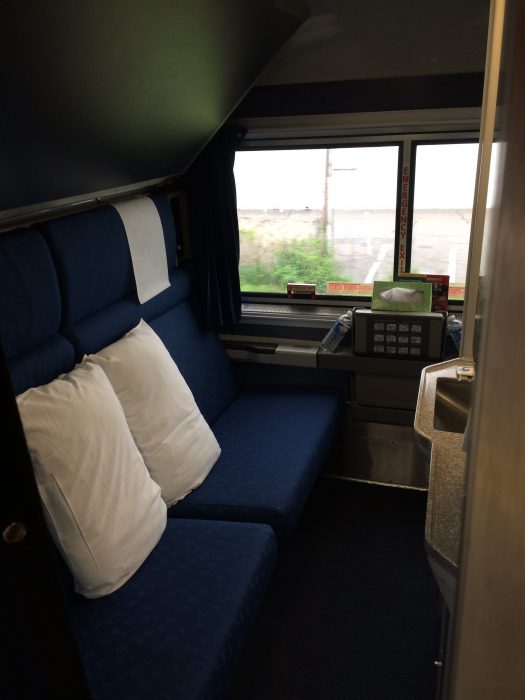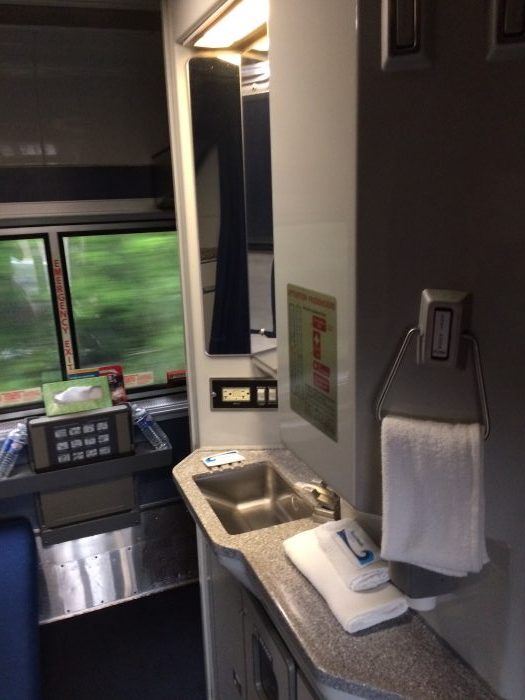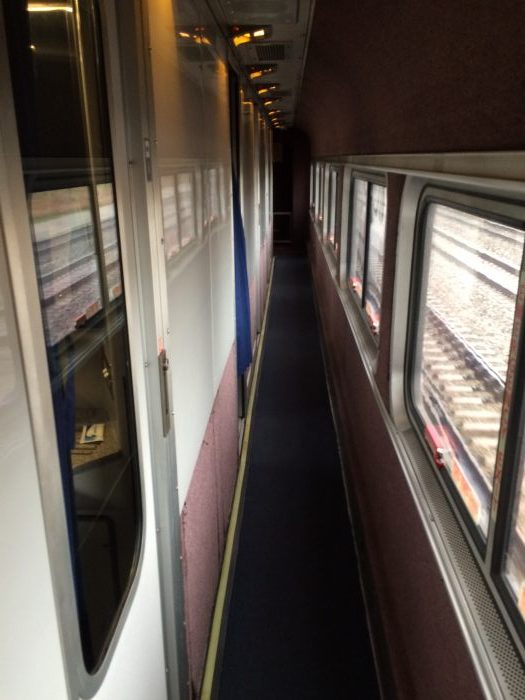 I dropped my iPhone on Frau's head in the middle of the night. She wasn't amused.
The train stops in Sanford Florida, just north of Orlando.  It took about three and a half hours to drive home. I had to keep stopping and wrapping more Gorilla Tape around the load.  By the way, the entire length of I-10 in Orlando is torn up and under construction. It's very dangerous.