A while back I mentioned Scrapple, and I said that I'd show all you ignorant readers what Scrapple is. I'm not going to tell you. If you knew what was in it you wouldn't eat it, you'd toss in in the crapper. This is Greensboro Scrapple. But it doesn't matter, no matter who makes it, it's all pretty much the same. It's why the floors in slaughter houses are somewhat clean.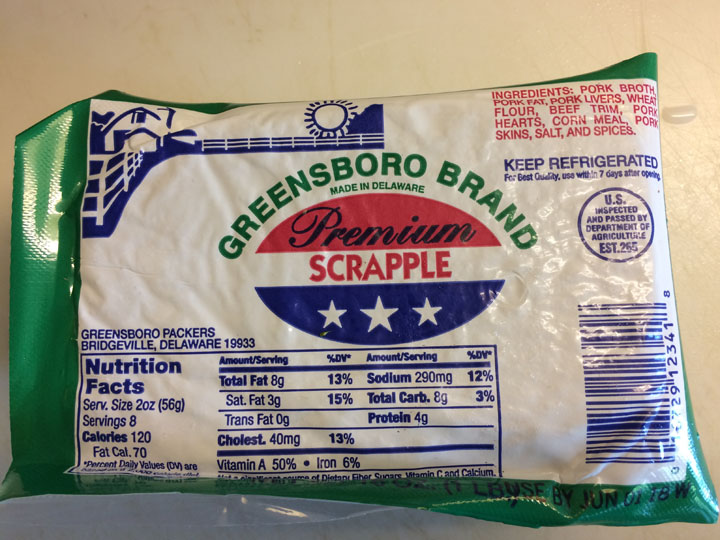 You can almost make out the ingredients. You slice it about 3/8 inches thick…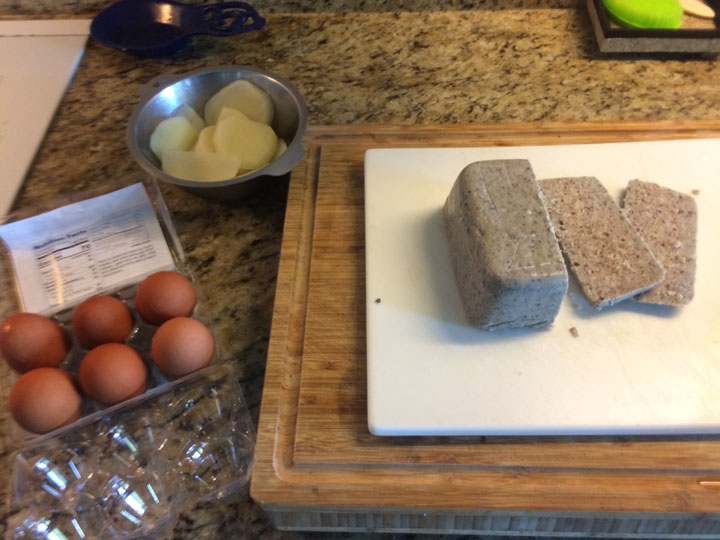 Notice my sliced potatoes and eggs. I never buy extra large eggs. I feel sorry for the chickens. Can you imagine that poor bird giving birth to something that big. It's like a woman (human) shoving out an 18 pound bowling ball. Drench the Scrapple in flour…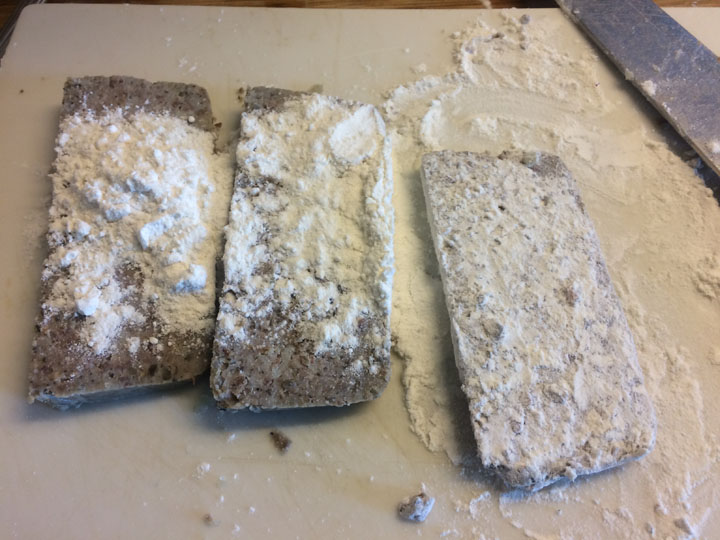 Fry it hot (I added the potatoes)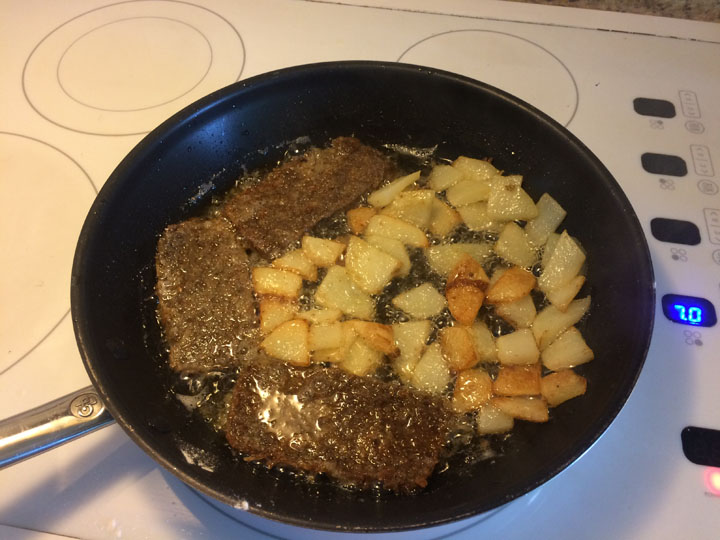 Mighty fine eatin!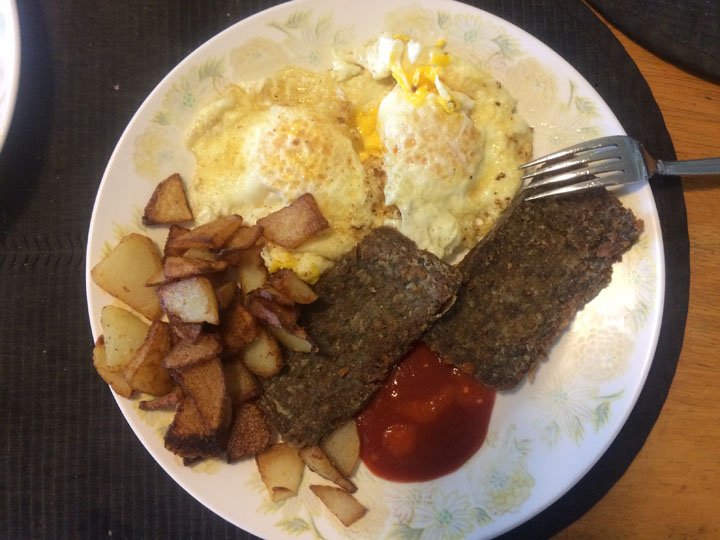 That red stuff is hot salsa.