My sister is visiting. She and Frau Grace and Loinfruit and I went down to St. Armand's Key near Sarasota to the Mote Aquarium. They are having a special exhibit of sculptures created from beach trash from the State of Oregon. Today I'll show you some of the sculptures, and if I can figure out how to get my clips to work in IMovie, I'll have more about the aquarium this week. These sculptures are large. For example the jellyfish, which is made up of plastic bottles and containers, is about 12 feet tall. All the other sculptures are similar in size.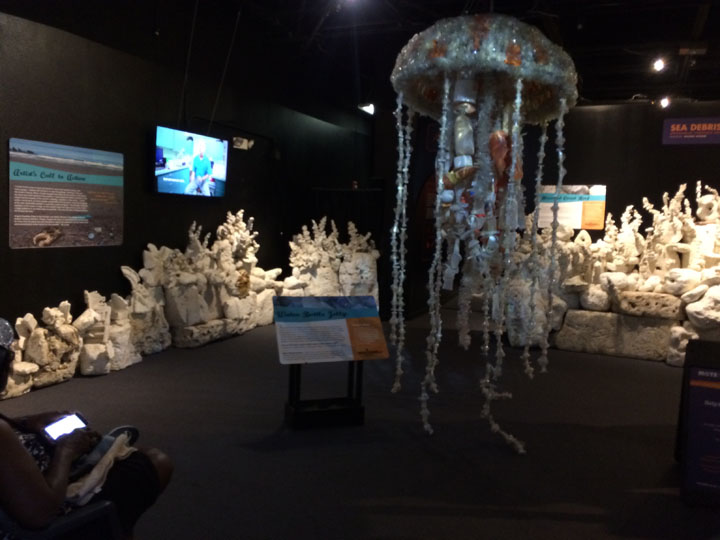 This dead reef is made of styrofoam: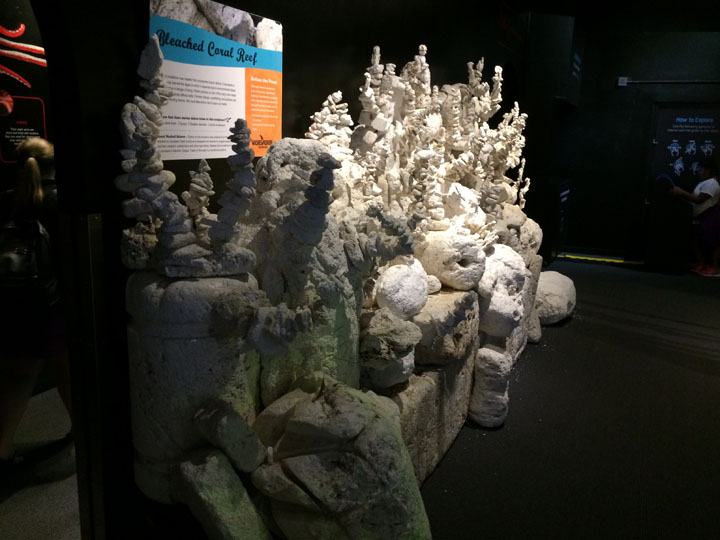 Notice the construction worker's hat at the top of the whale skeleton: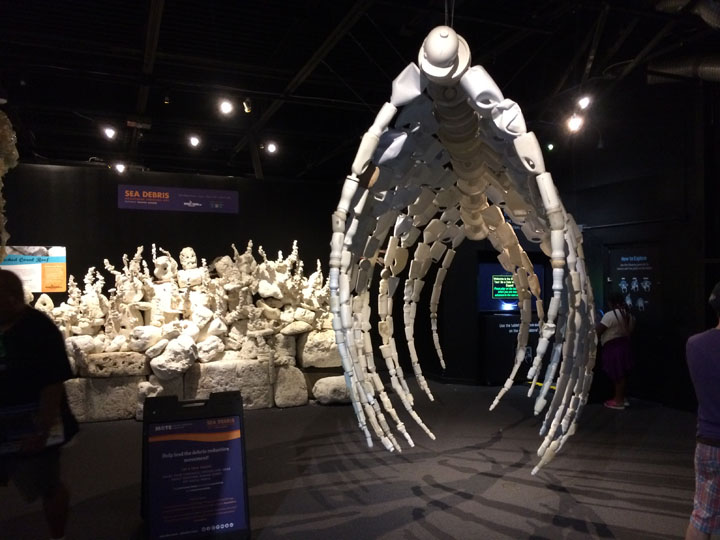 Here's a sea turtle swimming on a pile of plastic garbage: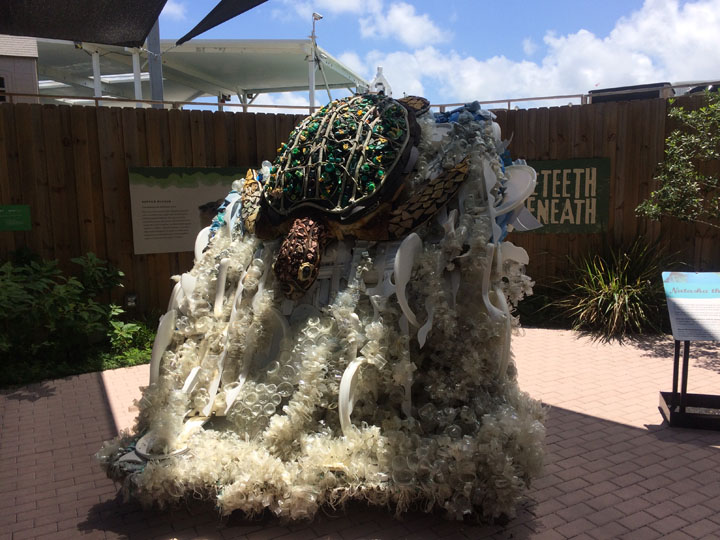 This shark is made of plastic and bits of metal: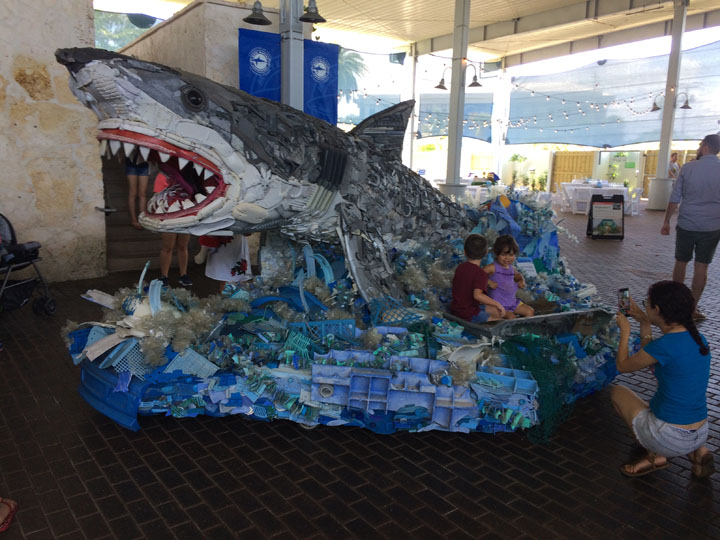 Look inside the shark's mouth. Everything in there was found washed up on the Oregon coast.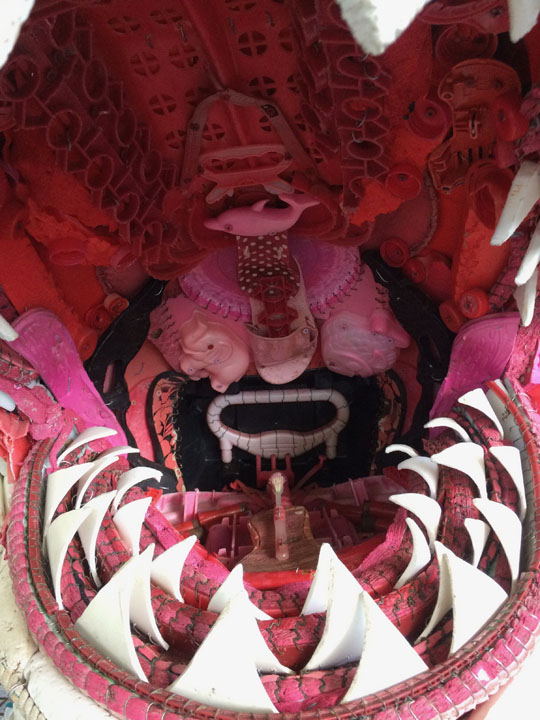 I'm a hopeless tree hugger like Ernie. It breaks my heart what we're doing to our planet.
Enos has to say the Pledge of Allegiance to figure out which side the appendix is on…