One of the nice parts of the Mote complex is it's conservation projects. The visitors' fees help defray this cost. They work with seahorses, jellyfish (Why? The only people who eat jellyfish are Japanese and sea turtles.) and sea turtles.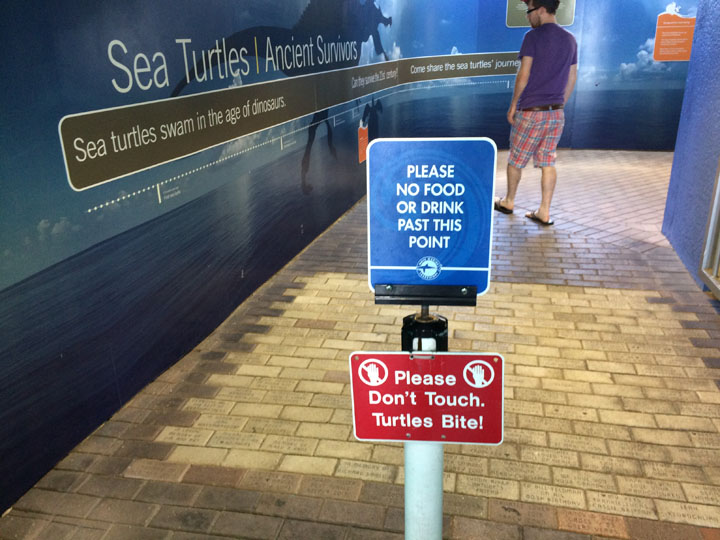 That's Loinfruit entering the exhibit. They work with several species of turtles which inhabit the Atlantic and the Gulf of Mexico.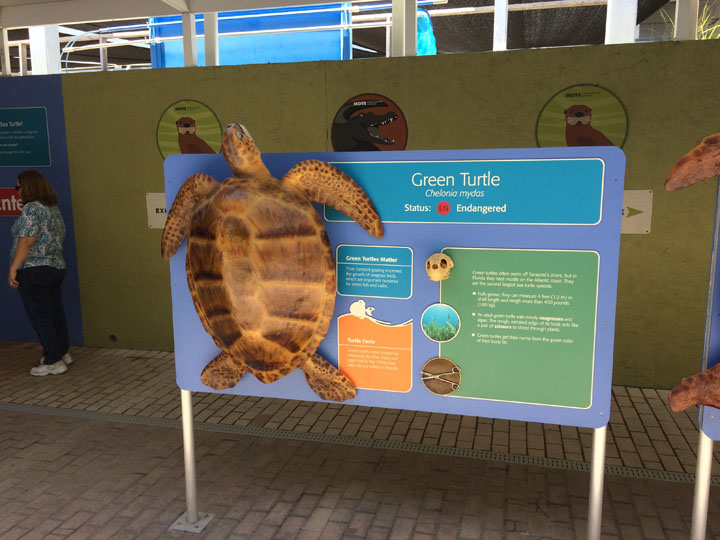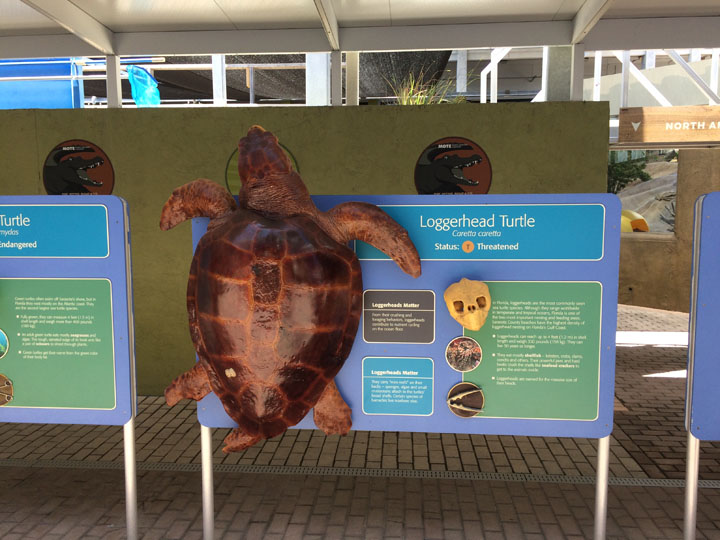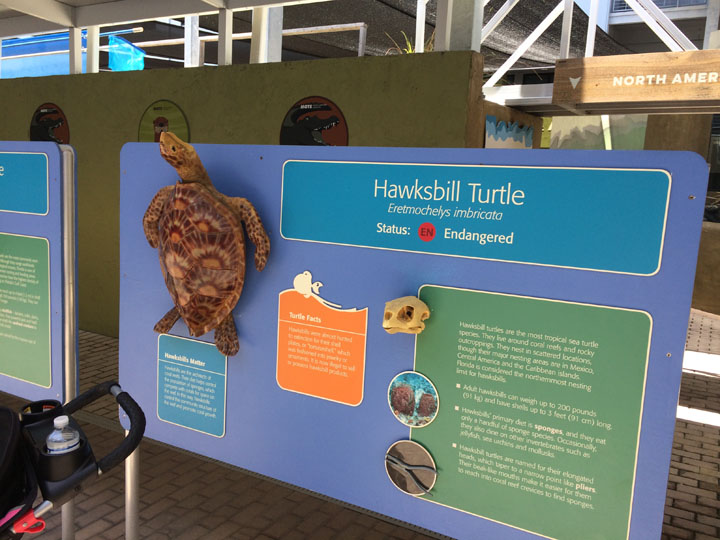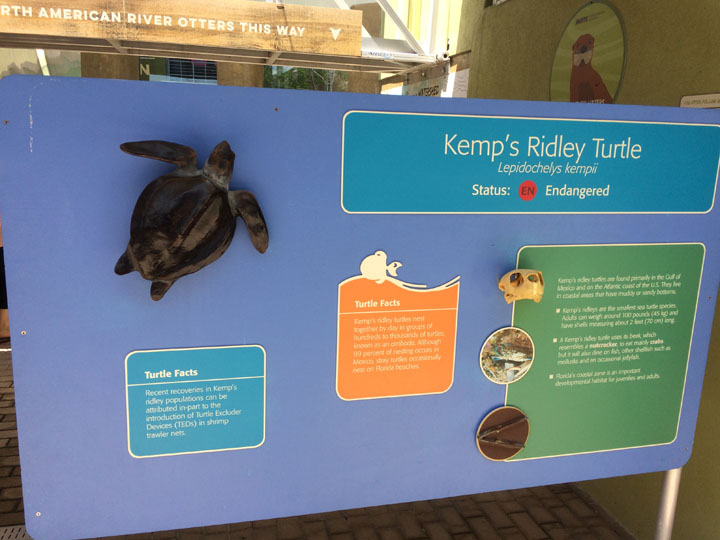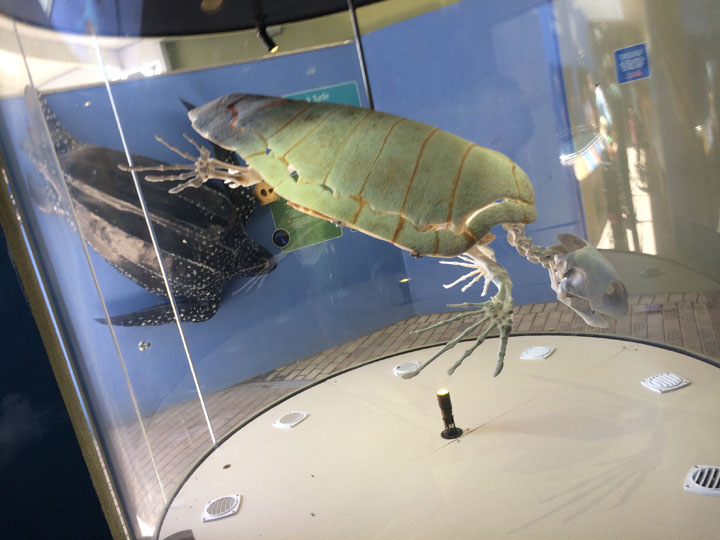 Oops. That last one doesn't look too healthy. Over the years I've seen loggerheads on several occasions swimming in the Gulf. Here's a green turtle in a tank. It doesn't look real, does it?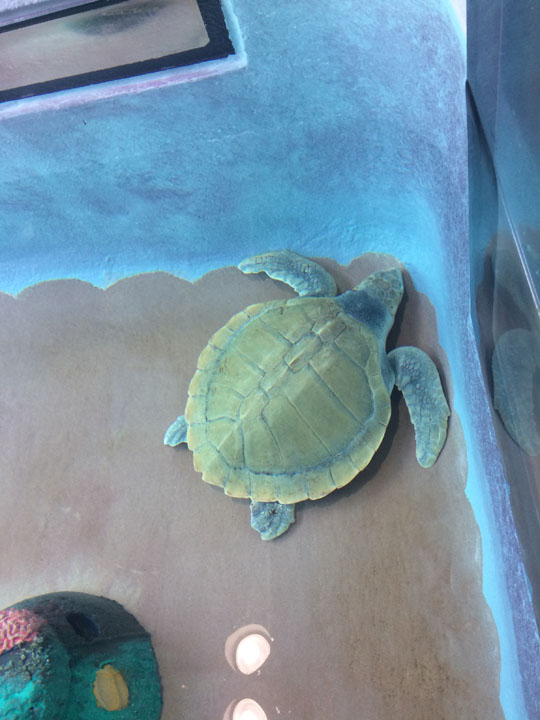 They turtles that they keep are either being rescued from injuries, or they have a condition such that they couldn't survive in the wild. There are two loggerheads there. One had a bacterial infection on it's shell. I don't know what was wrong with the other. They are very large. And they can be trained to recognize colors and shapes. As the attendant is feeding the turtle, she is also training it at the same time.