Ok, this is the last of my Mote Aquarium stuff. First here's Loinfruit in front of a Megalodon  jawbone.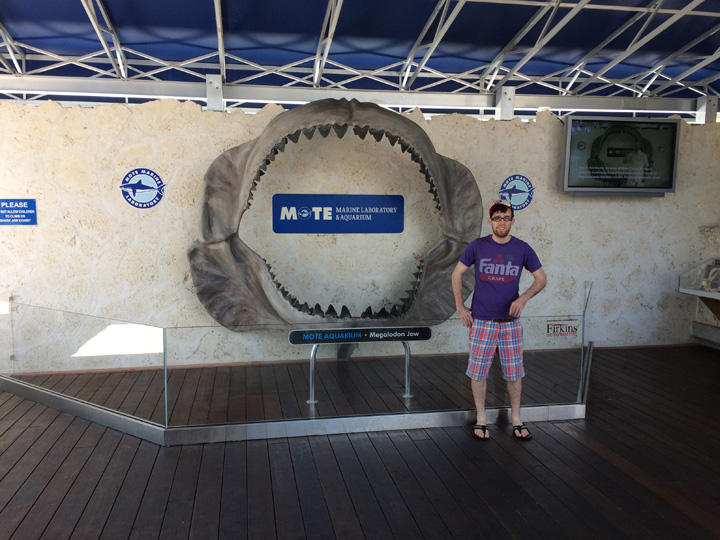 One big shark. This is a mold of a pretty big hammerhead that was caught off Siesta Key: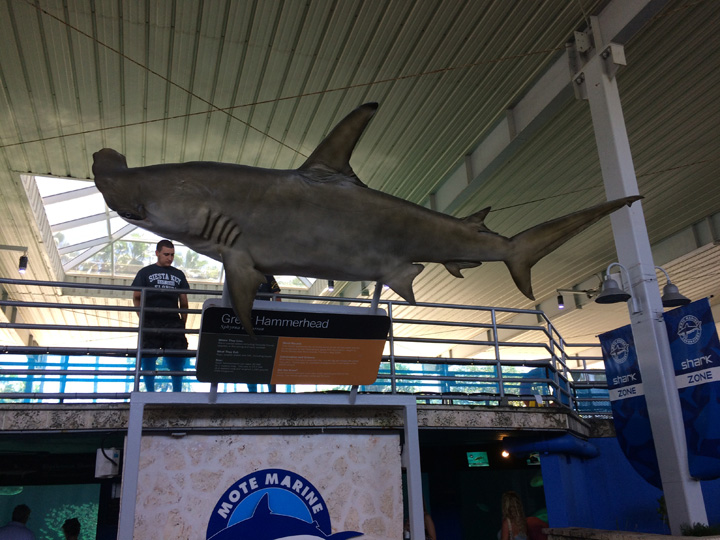 I don't know who the the guy is, but compare him to the shark. Whew! Behind him is the shark tank.
I don't know what that big fish with the curved fins. Anybody know? The other big one is a tarpon. Here's a fish with a big set of dentures:
A couple more fish.Very strange ones…
The Mote Aquarium is on St. Armand's Key, that's the beach west of Sarasota. It's worth a visit. Adult admission is $22.