It's June, and as I posted some months ago, if you are interested in a particular strip or strip with a certain character or situation, email me. I'll see if I can retrieve it from the Ohio State University archives. I'll wait a few weeks before I do it. But if you would like something, please let me know soon.
OK, this is about the only toy I had when I was a kid. My mother saved it. She had it squirreled away in a little box of her junk. (By the way, my mother passed away 14 years ago. She was 95) I remember when we were out shopping and I spotted it. I told her that I thought it was real neat. She surprised me with it at Christmas, I forget how old I was.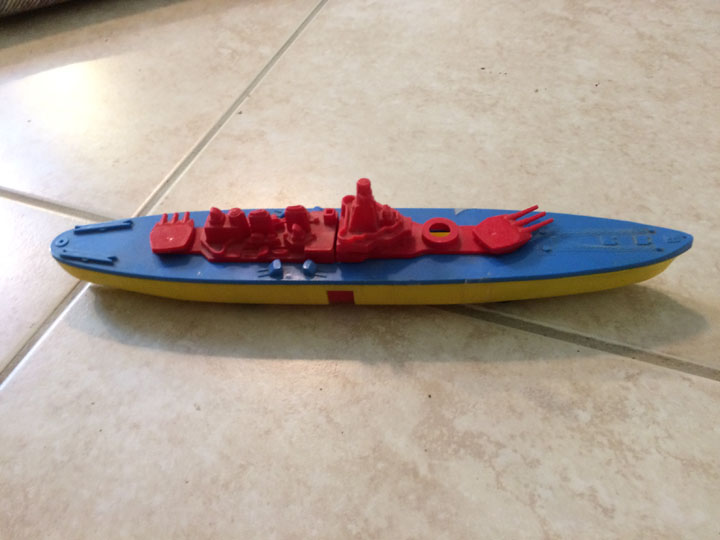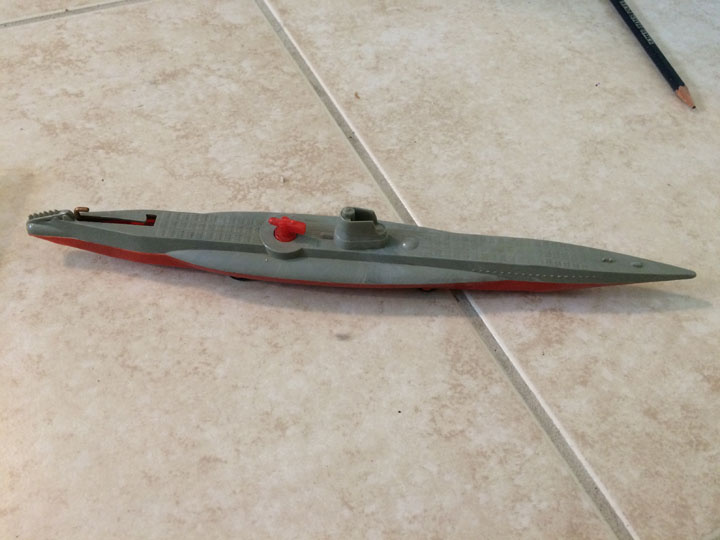 It's a battle ship and a submarine. The neat thing about it was the sub shot a torpedo, and if your aim was good you would blow up the ship. Cool, huh? There are a couple of parts missing, a gun turret and the torpedo. I got a screwdriver bit to use as a torpedo. OK, check this out. It's beyond cool.
I used to know a couple of submarine commanders. One had a nuclear sub. The other guy drove a diesel. They would have loved it.
From 1996: