Out of my house. He got a job about 2 hours north of here.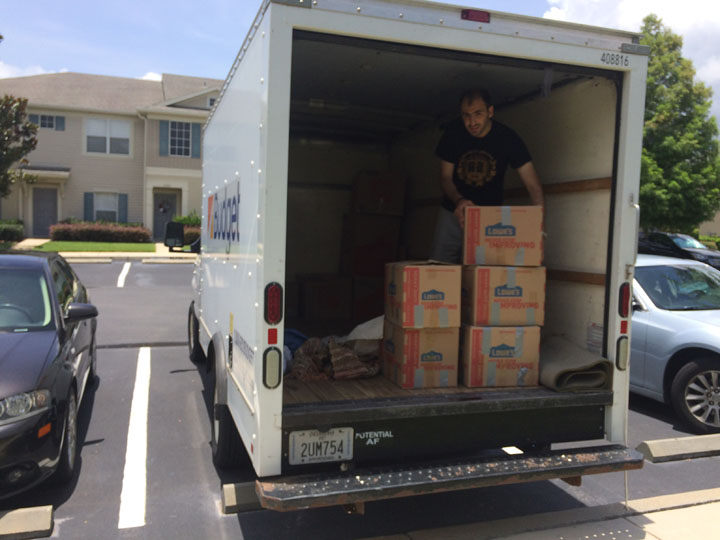 That's his new roommate, Arin, in the truck.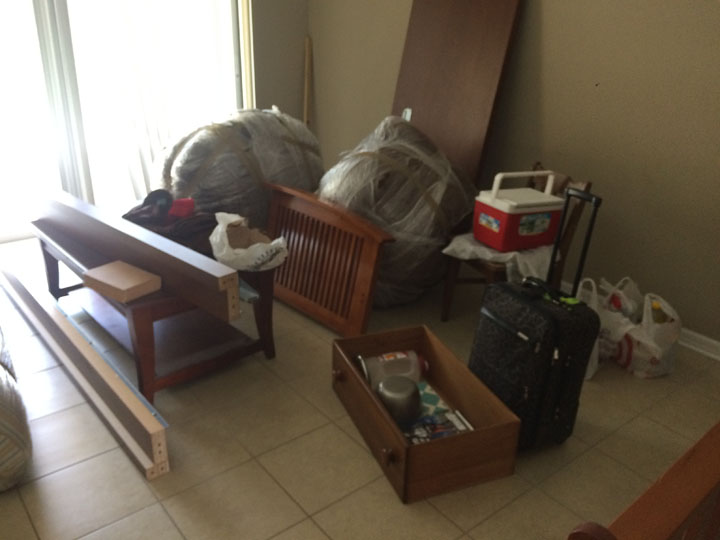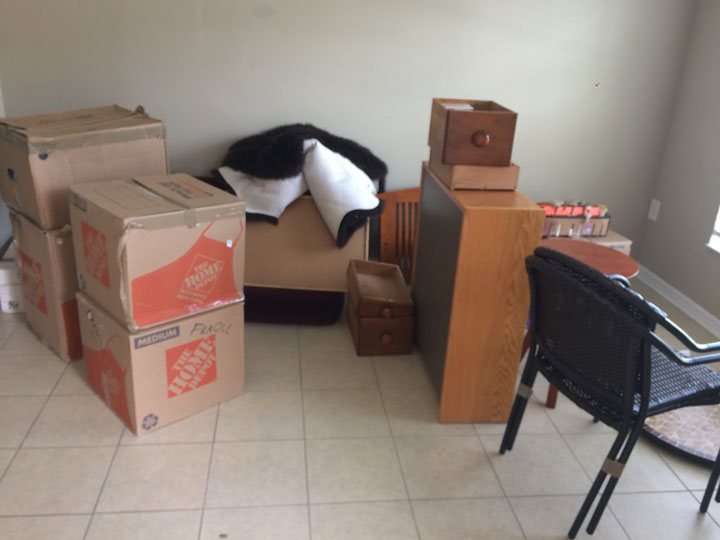 And among the stuff he moved was… Remember a couple of months ago when I tried to feed his 5 pound bag of instant grits to the birds?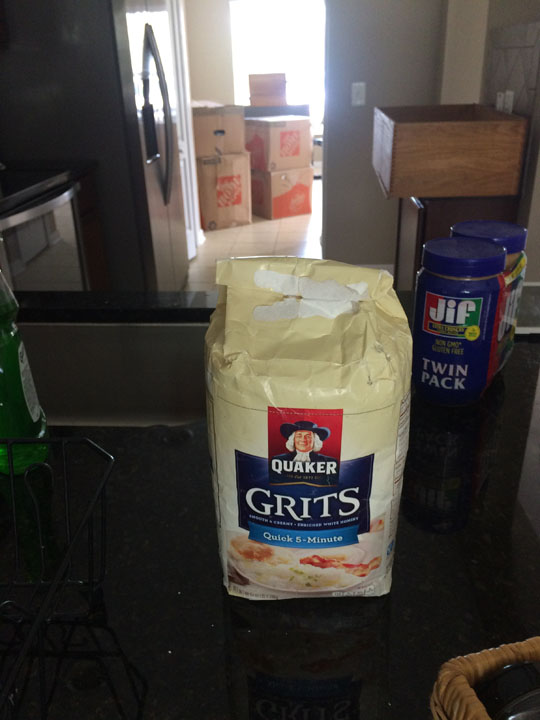 Another 5 pound bag of instant grits. Evidently when he bought that first one 3 years ago, he also bought a second. He tried to hide it under the seat of my car.
I'm a little behind on my email. Sorry. Terrence S. asked for a Zerblat story. By the way, I have one that was never published. My little old lady censors wouldn't let it pass. I will include it in a future book. Also, if you have suggestion about what years you would like to see published next, shoot me an email. This Zerblat story is from 2005.