Recall my posts about Loinfruit's five pound bags of instant grits. Here's something he left at my house when he moved into his apartment last weekend: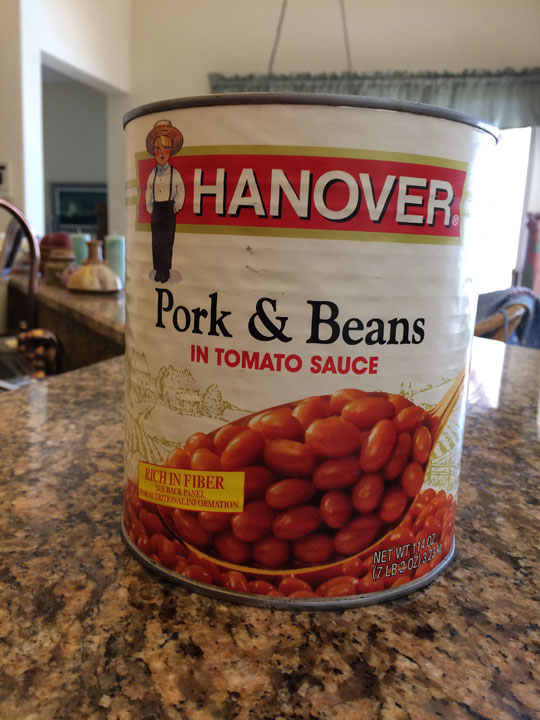 Yes, it's just under one gallon of Hanover Pork and Beans.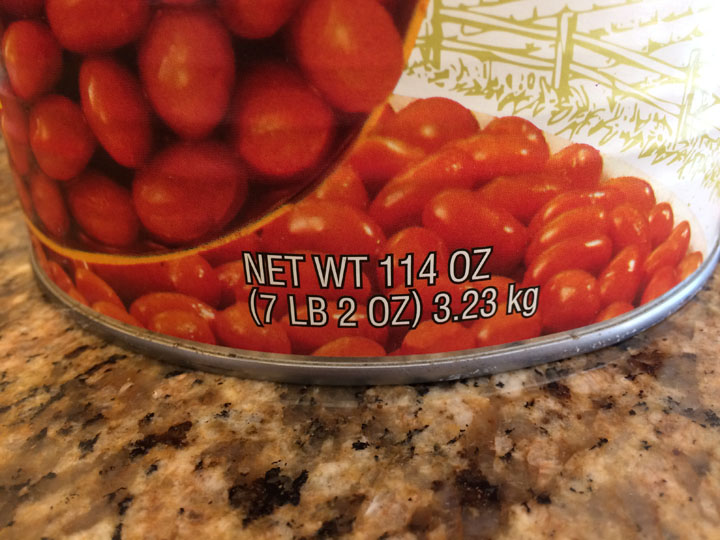 See that? It's seven pounds and two ounces of Hanover Pork and Beans. And if you read that first picture, the label says "RICH IN FIBER". We know what that means, don't we folks? He'll be back here this Saturday. That's June 23. He's going to have to do a heck of a lot of fast eating over the following seven days.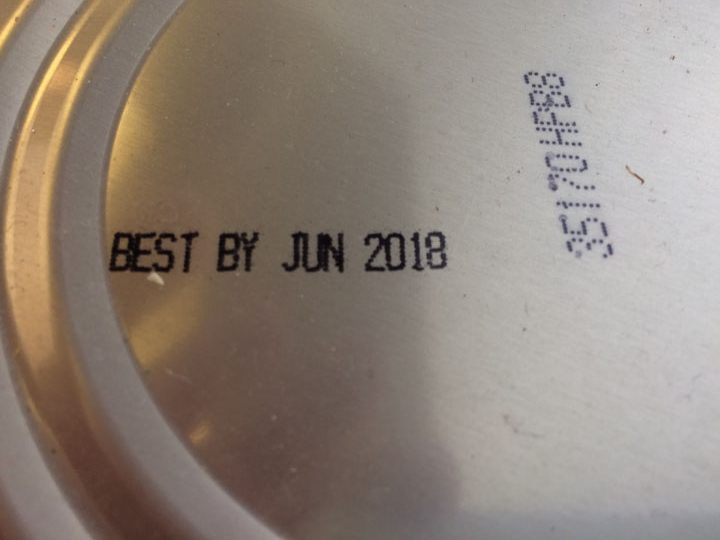 They ought to make pork and beans eating an Olympic event. I think Loinfruit is a throwback.