Somebody asked me about a submarine in the baptismal pool a while ago. If it was you, I found it. shoot me an email.
Remember, if you're interested in an original that's now in the archives, email me soon.
I found a terrific barber. T.J. Finney, aka the Goldmouth Barber. That's him with the big red beard and the tattoos: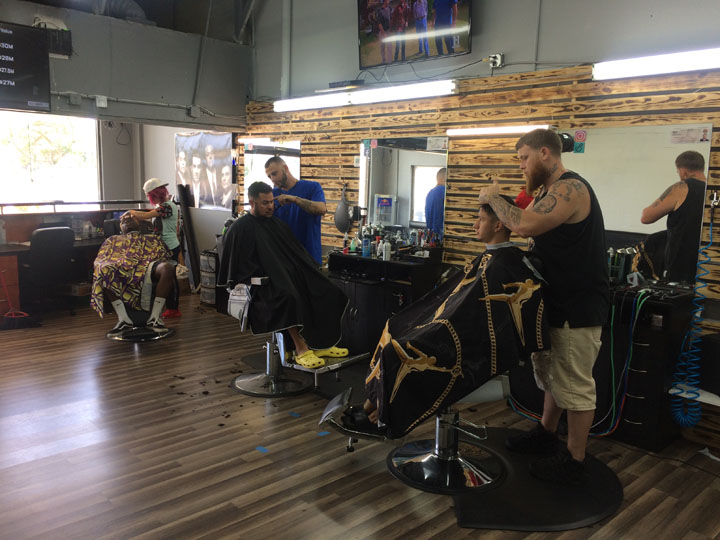 The shop is called Made Men in Bradenton. They just moved to this location, so next time I get a haircut and the joint is all fixed up, I'll take more shots. And I'll try to get Mr. Finney to let me take a picture of his smile. Remember Jaws (Richard Kiel) from that James Bond movie? He had steel teeth. Big deal. My barber has GOLD teeth.