I found this stuff about six or seven years ago. I no longer buy Tabasco. Never did like Texas Pete or Cholula or much of the others. I've been through lots of hot sauces, and this is my favorite.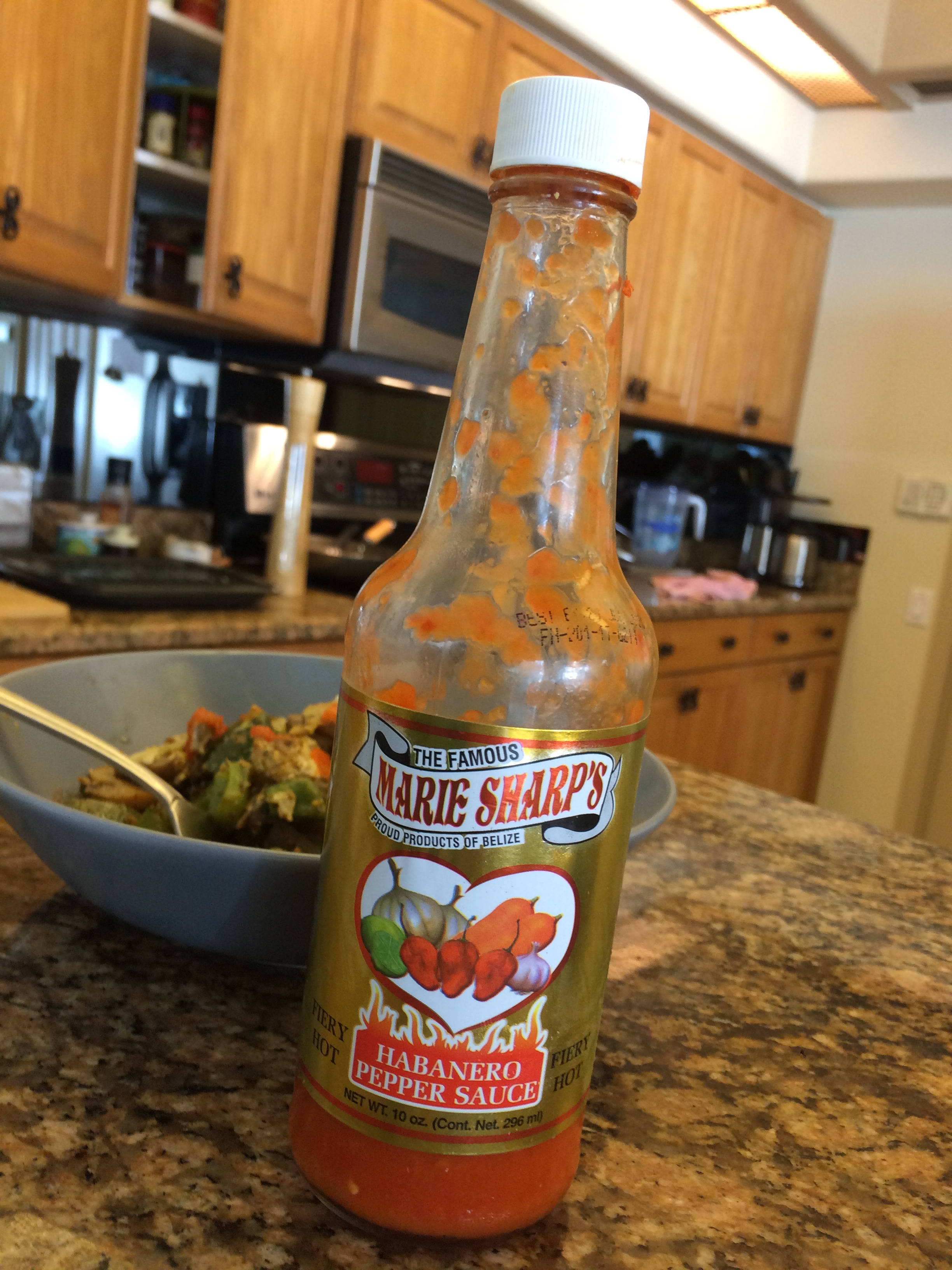 I buy the 10 oz size. Those tiny bottles, forget it. Marie Sharp was the first to use carrots in hot sauce. Another thing that is really great is this: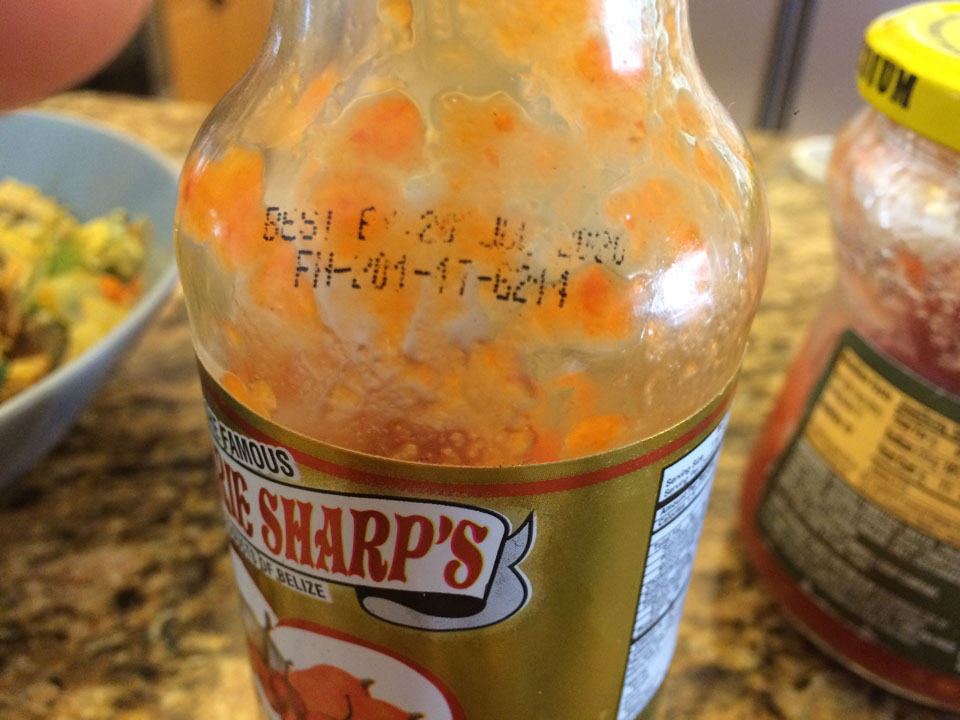 It's hard to read, but I think that "Best by" date is July 2030! You could take a case of this stuff to your nuclear holocaust bunker. Never run out. They've found jugs of this stuff in the pharaohs' tombs! Still good!
Early next week I'm going to contact the Ohio state Archives. If you had a request and haven't heard from me, send me an email asap.
Again, I'm sorry about the strip postings. I'll post the T-Bone Butts story during the next two weeks.