I'm running behind again. I'll get to the archived originals tomorrow. I hope. You never know. Maybe I'll win the lottery and head for Majorca. Meanwhile, Somebody asked to see that New Yorker cartoon from way back when. This is the second cartoon that I sold.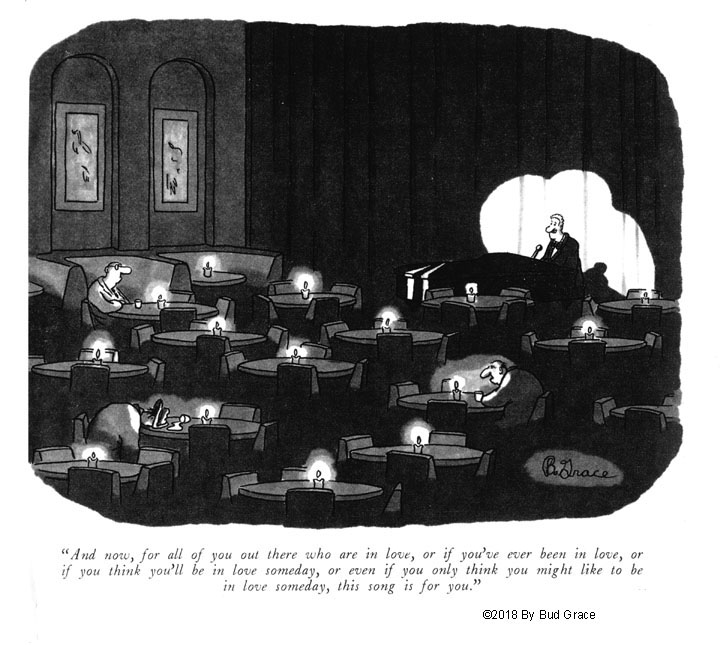 Incidentally, that was the finished version.  I copied it from the magazine. This was my original submission: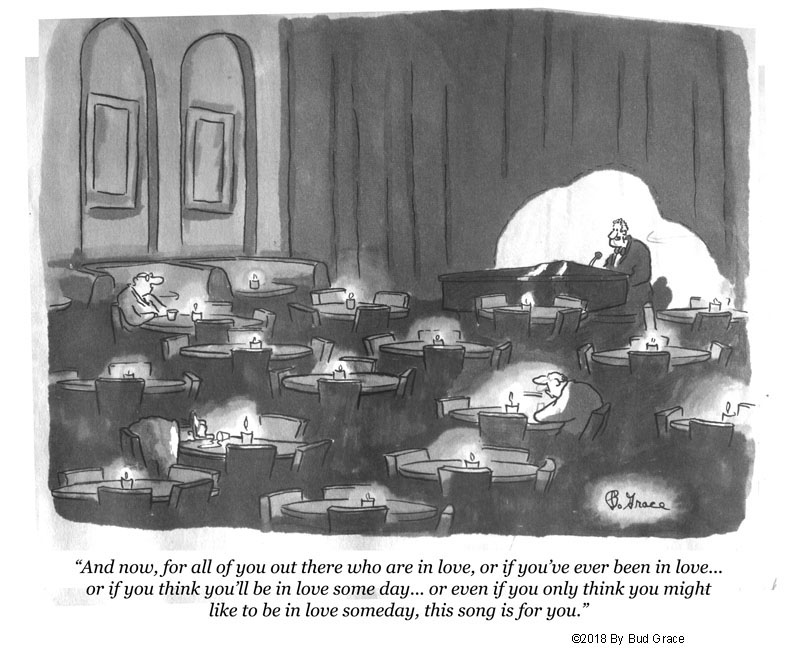 The editor at that time was Lee Lorenz. Look closely at the two figures on the right. Can you see the pencil marks? He didn't want such a big jaw on the pianist, and he didn't want the other guy to appear as if he were staring at the guy on the left.
OK, Here's the end of the Zerblat story…