Robert R asked me why I shaved my mustache. I told him that it was turning grey. He sent back this email message: You could have chewed some premoistened chewing tobacco. You would have a red beard. It made me think of this old gag that I drew about 35 years ago: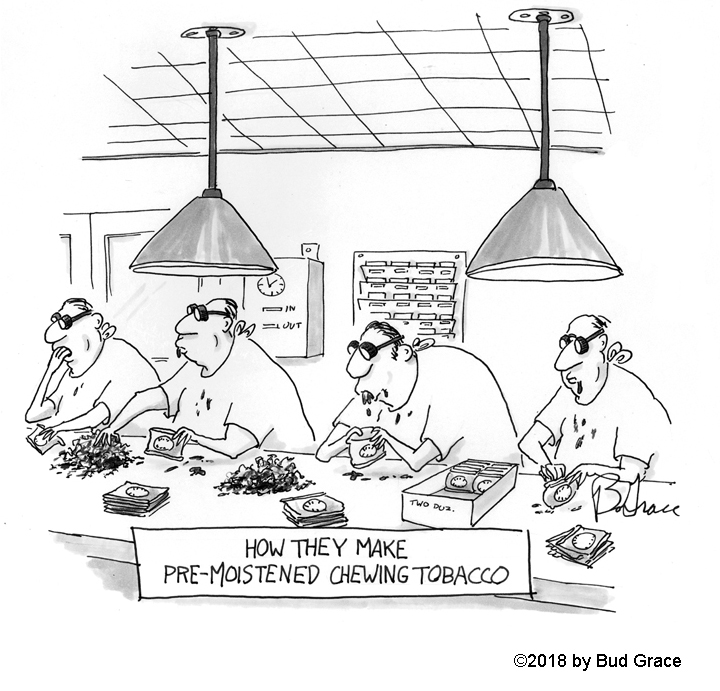 I think I'm caught up on everyone who wanted a strip. I have one more to check on. I'll be calling the Archives on Thursday. You from out of the country may not know that tomorrow is an American holiday. Independence Day.
I still haven't tried making that hot sauce I mentioned a couple of days ago.