Yesterday I posted that old Saturday evening DeSoto ad from 1941. I turned the page over for the first time and saw a horrible article. This is where we were back 70 years ago or so.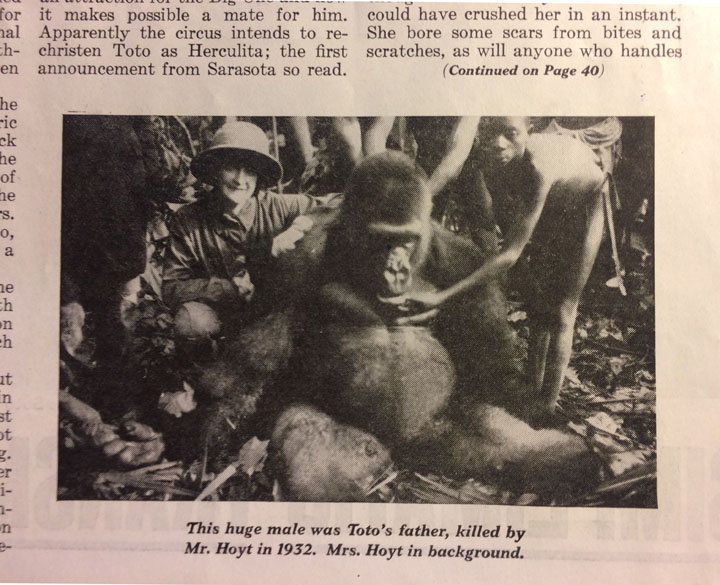 Not much does more to fill me with disgust and outrage than what is pictured here. There are still many people who would applaud this. I recall when I was five years old in Philadelphia seeing a tiny boxcar cage with the sign "Gargantua". Inside was this pitiful huge gorilla. I could see the despair in his tragic face. When ever the thought comes to my mind it still upsets me terribly. This is a horrible, horrible photo. Mrs. Hoyt looks pleased. I hope there is a heaven and a hell. Sorry for this.

OK, put that behind us. I received several comments about further and farther. I'm pleased to know that other people beside myself care about this. And beside further and farther, infer and imply, another one that gets me is lie and lay.
If you read Lisa's comment on yesterday's post, she speaks of metaphorical distances. Which brings to mind my memories of my favorite teacher, Mrs. Parrish, who taught high school English… I'll save this for tomorrow.