Yes, Frau G joined the Moose Lodge in Bradenton Beach. It's been there for ages. Two years ago they remodeled. It's really nice since it's right on the beach. And for that reason it's very popular. Here are some shots:
That spit of land on the horizon is the north end of Anna Maria Island. The Island is about seven miles long.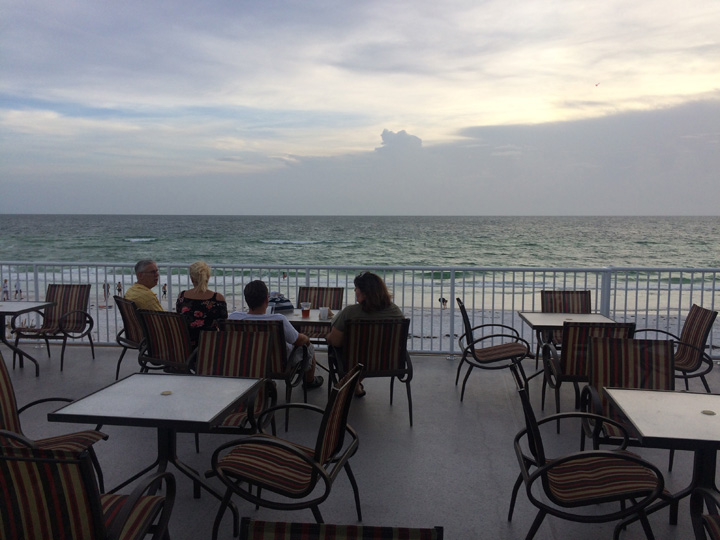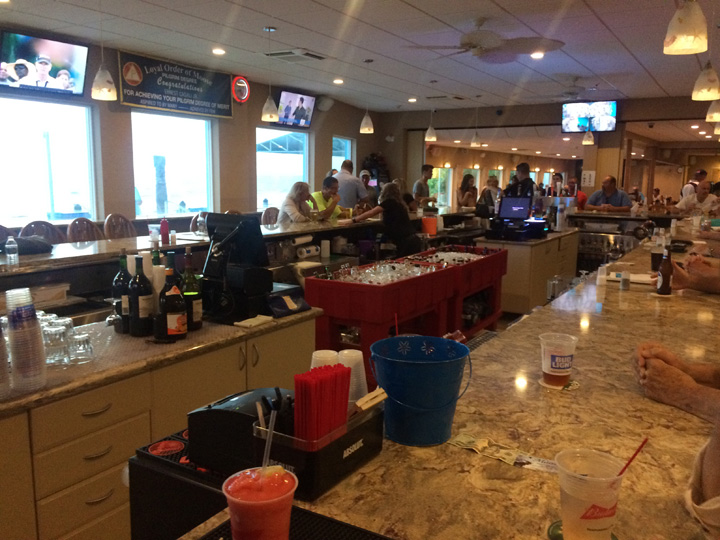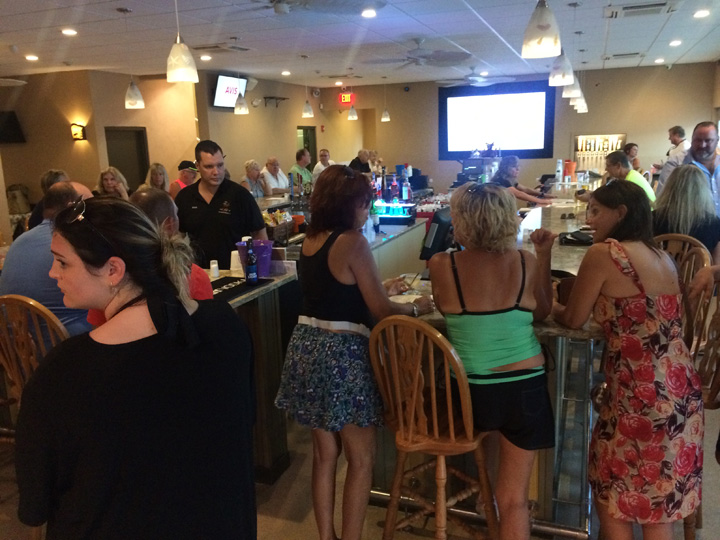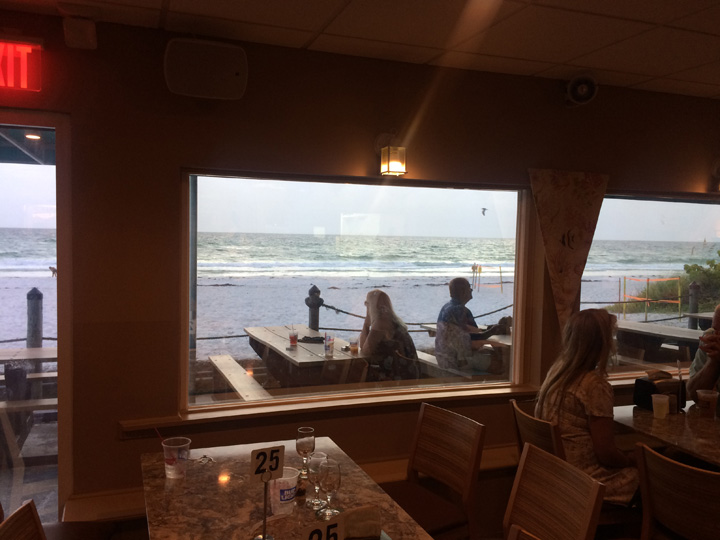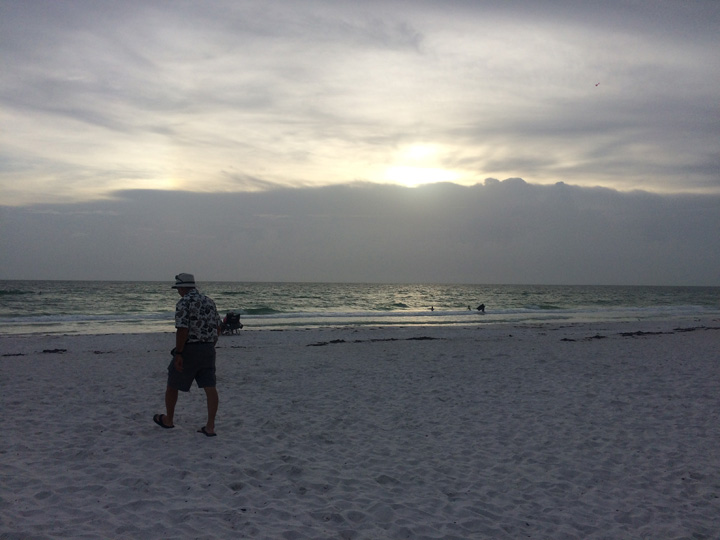 Frau Grace told the bartender that she wanted to join. The initiation ritual entailed handing the guy sixty bucks. When my old friend Freddy joined the Elks last year it cost him a hundred smackers. And the ceremony took over an hour. Our Elks Lodge is the perennial champion of the Florida Elks Ritual competition. And once they took national honors. These guys are serious. I told Fred that I prayed more that night than I had in the past ten years. The chaplain at the Elks is a nice gal. But you don't mess with her. She rides a Harley Hog. Every night at 8:30 we say the Pledge of Allegiance. We're very patriotic. My lodge is a community leader. Each year we give about $200,000 back to the community. I don't know if Frau G's Moose Lodge does that.

The two guys in the third panel are Larry Olsen, who was one of the syndicate bosses back then, and Jay Kennedy whom I've mentioned before. He was my editor and a darn good one.