We went swimming yesterday at Manatee Beach. When I was young it was called the Public Beach. My friend, Larry, who was about the smartest guy I ever knew, lived right near there. I'll tell you a story about him in our teenage years some time. But we went to the beach, and it was packed with people.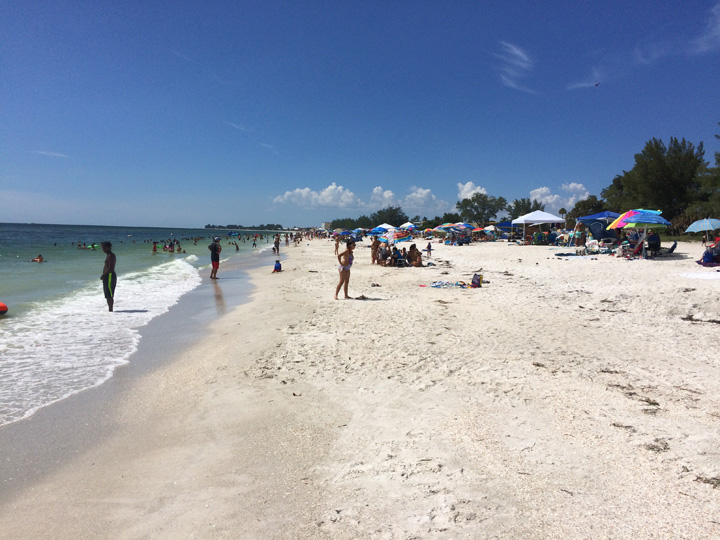 They must have been on vacation. Because…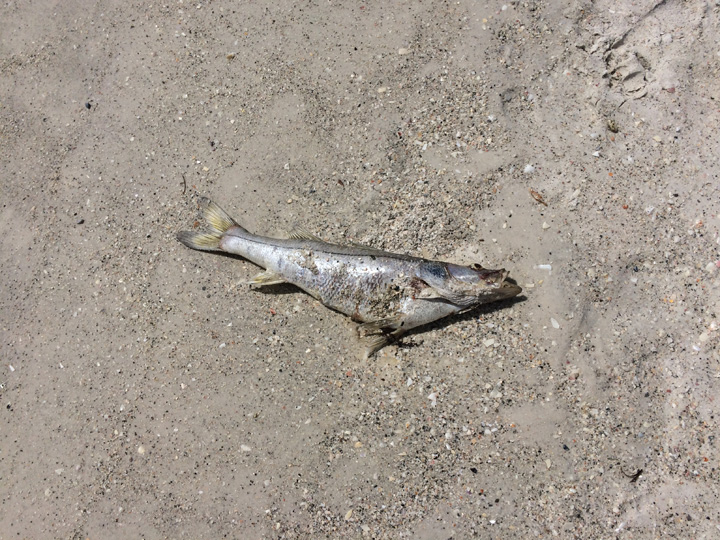 red tide has moved up from Sarasota. That's a dead snook. When I was a kid in the early fifties we had two particularly bad red tides. The dead fish completely covered the beaches. You can't imagine how awful it is. Your eyes burn like crazy and there's a pain in your bronchial tubes that's worse than you can imagine. You cant breathe, and you can't barely see. The men would dig big holes and bury as many as the fish as they could. I can't describe how bad it was back then. This current outbreak is nowhere near as bad, but it's still very unpleasant. Hopefully it will only last a week or so. With global warming the episodes are becoming more frequent. It's caused by algae blooms.
I just heard from Ohio State. I should receive the comics you ordered in two weeks.
Here's one from August 4, 1991. Sid's in the slammer…