Yes. I'm guessing that about 40% of the cars in Havana are vintage American cars from the 50's. There were six of us traveling together. We hired two cars, A 56 Chevy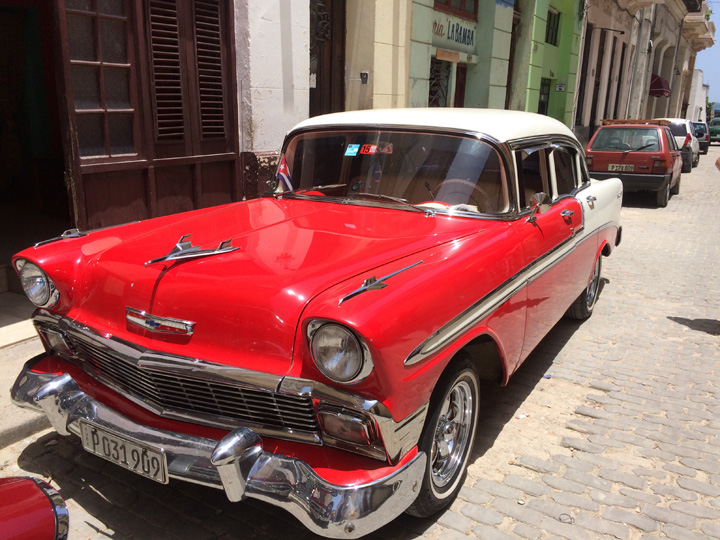 and a
57 Chevy.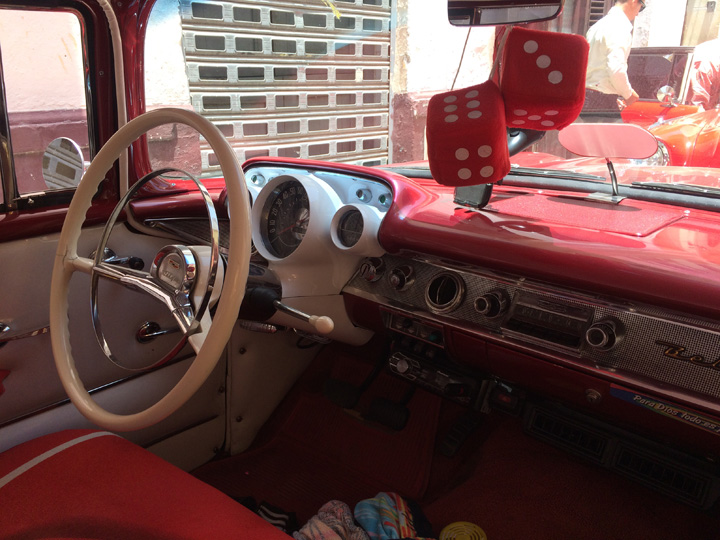 Beautiful cars wherever you looked…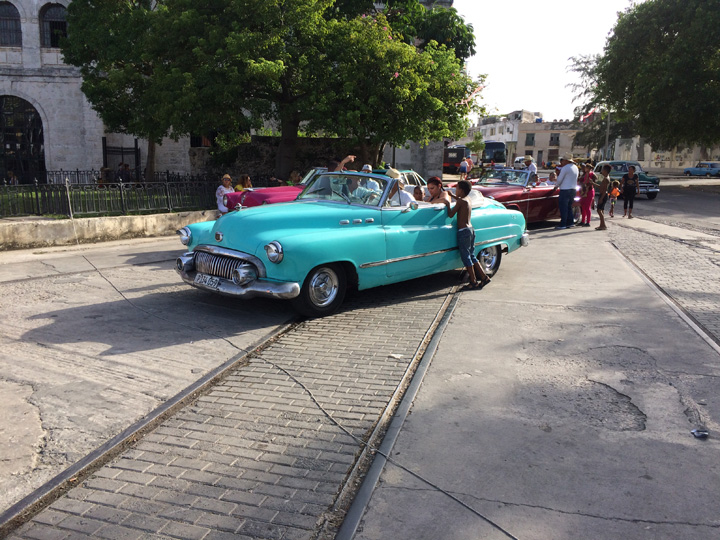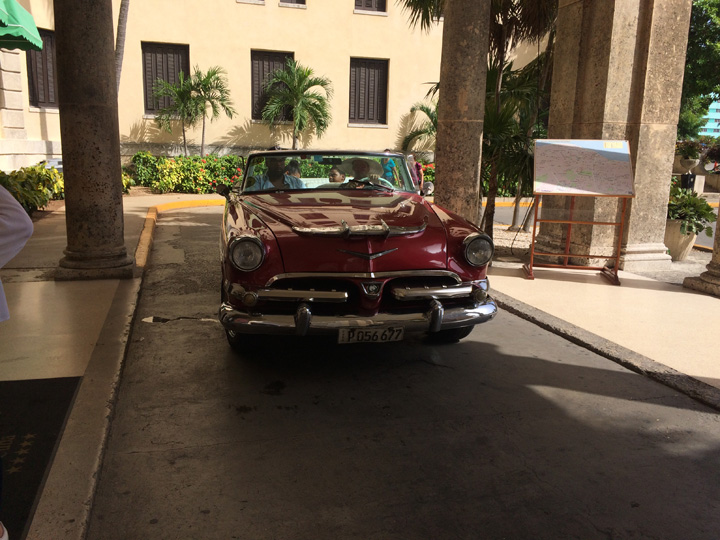 Why can't car companies make beautiful cars any longer? Wait a minute! What's this outside the cigar factory ?!!!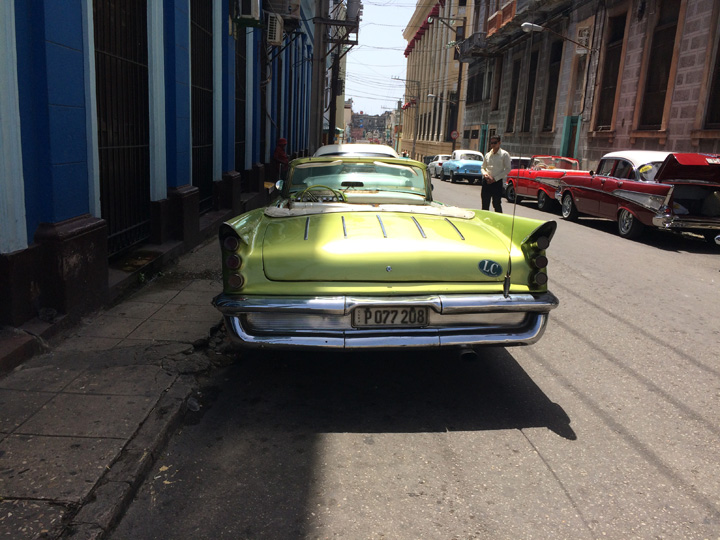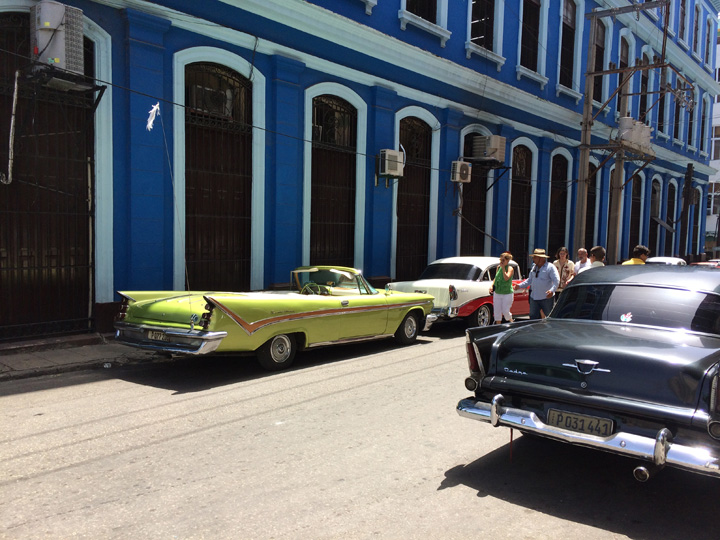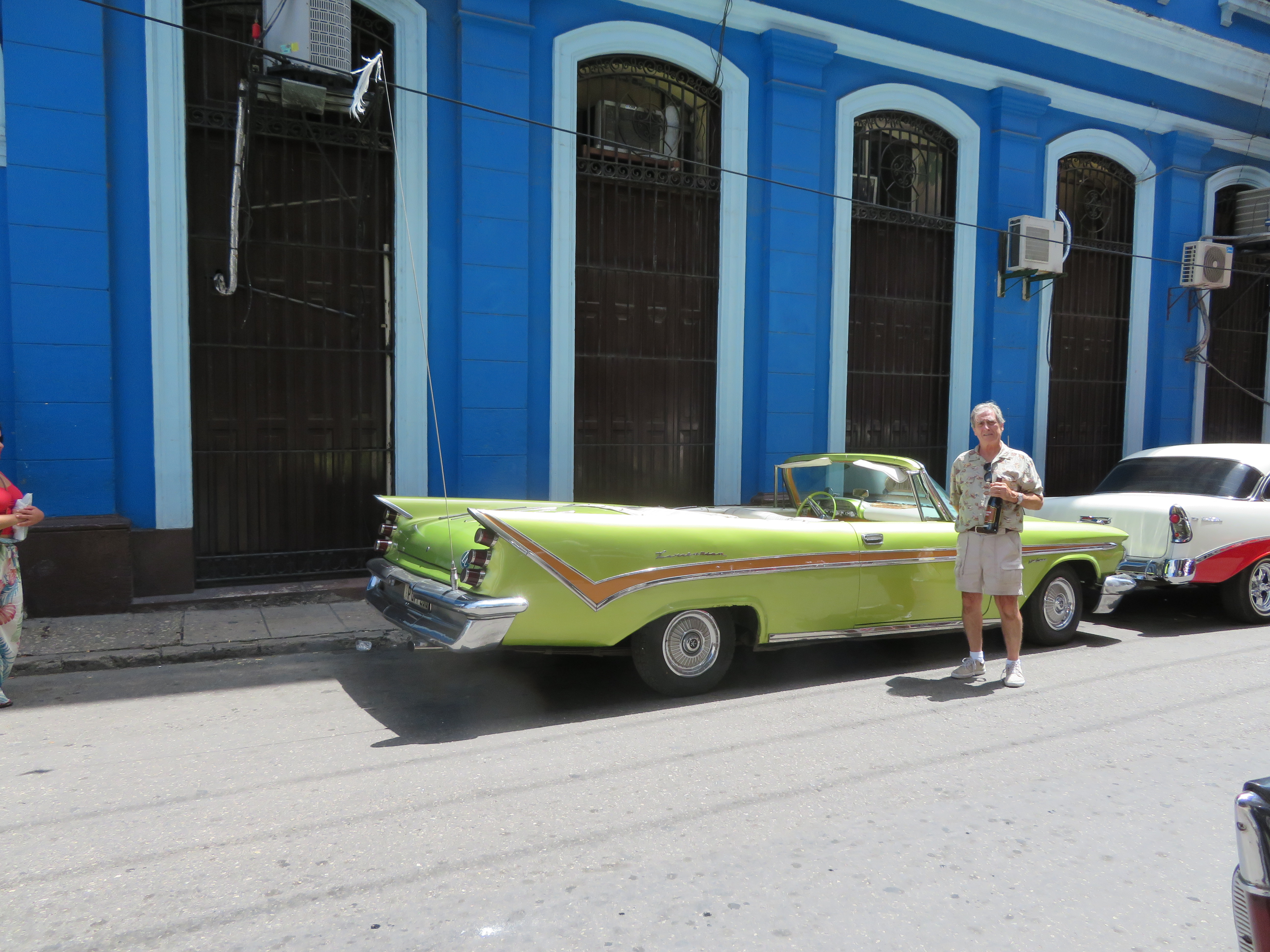 By the way, they also sold Cuban rum at the cigar store. See it? That car in front looks like a 54 or 55 Chevy.
Check this one out! What a beauty!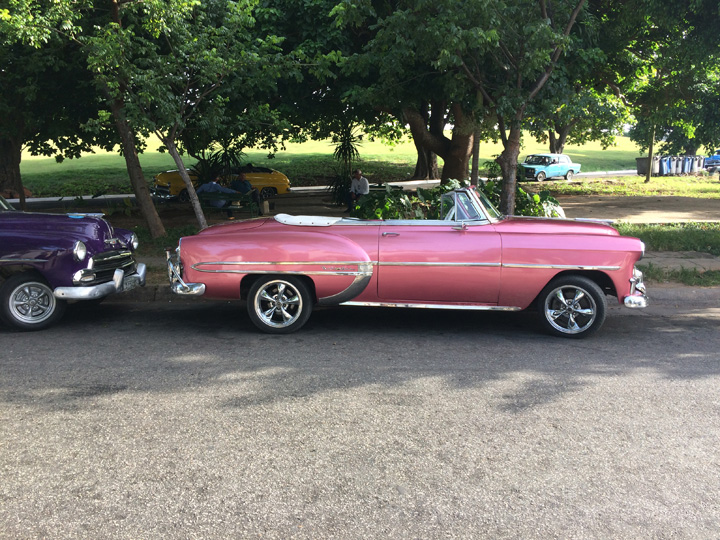 They're all over the place!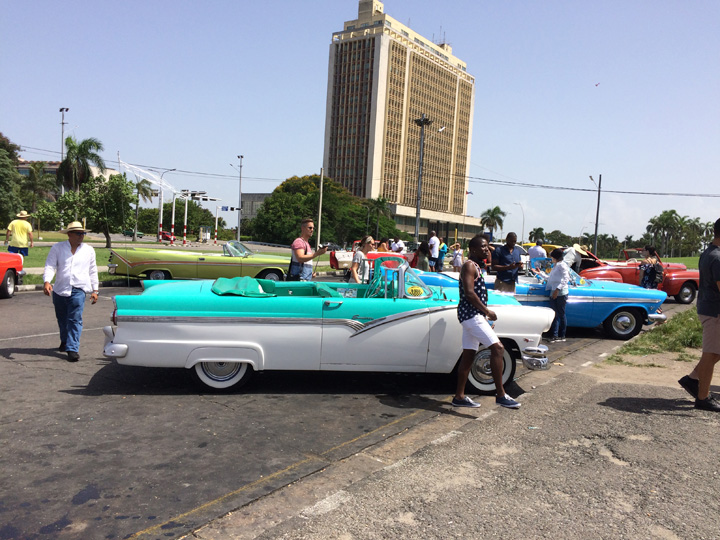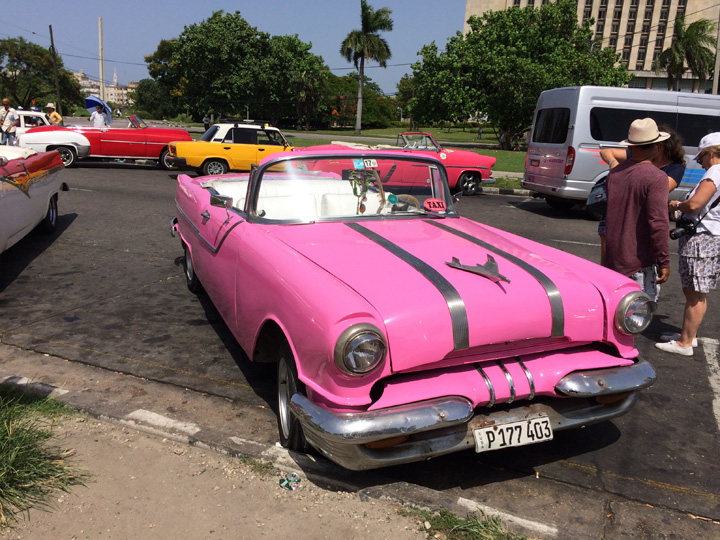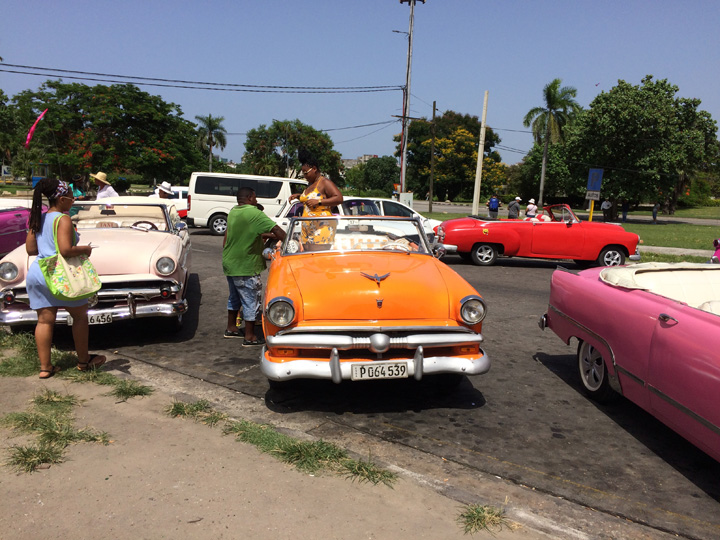 I took a picture of this 58 Chevy because we owned one when I was a teenager. It looked ok, but it wasn't well built.
You might think that all these cars were to drive tourists around. Well, most of these here by Revolution Square were, but the city is full of them. I'm not kidding.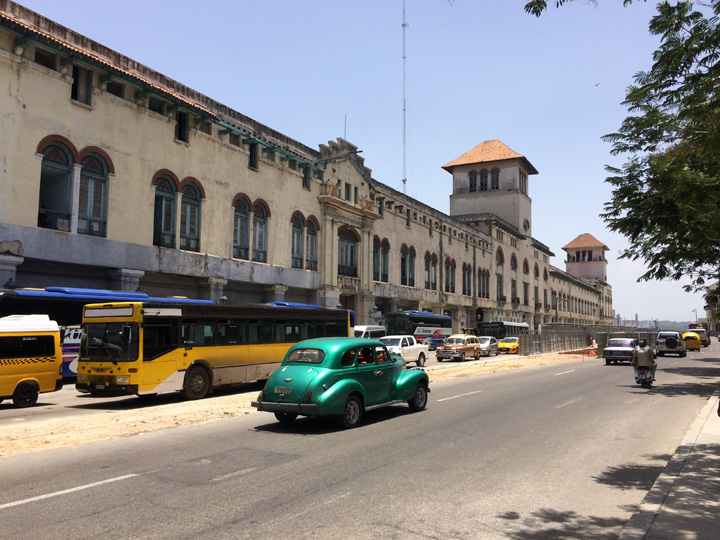 That building above is the ship port.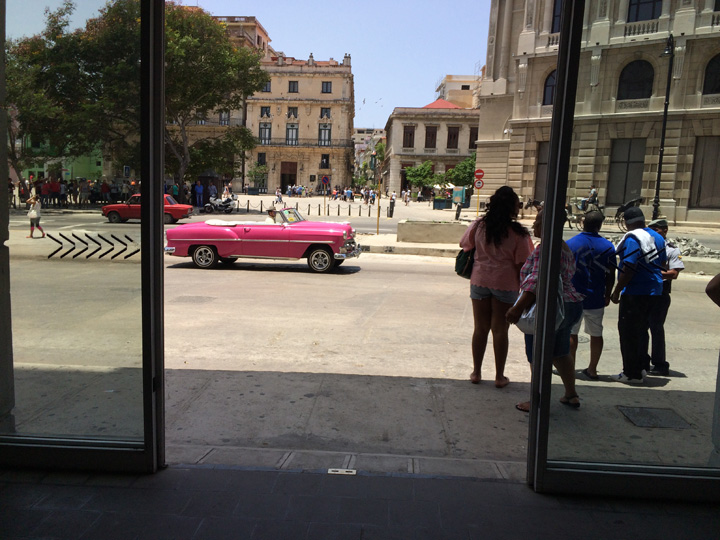 The first car I ever owned was a 54 Pontiac. The second was a 58 Plymouth. This next car is a 57 Plymouth.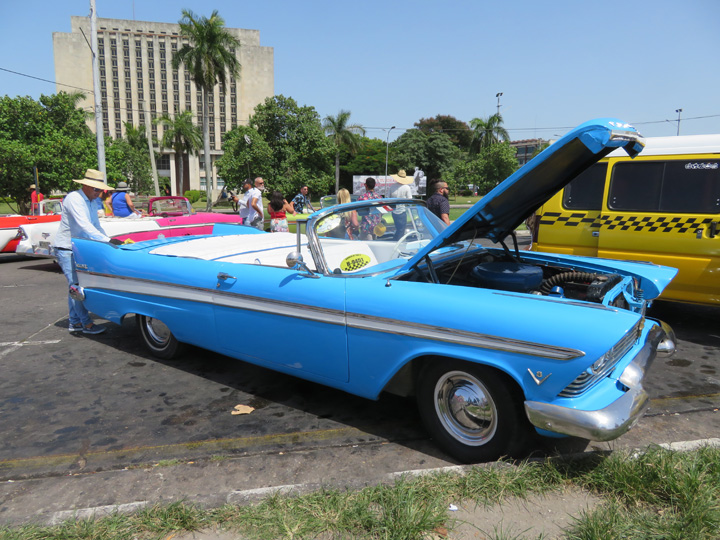 Hold on! That chartreuse job is leaving…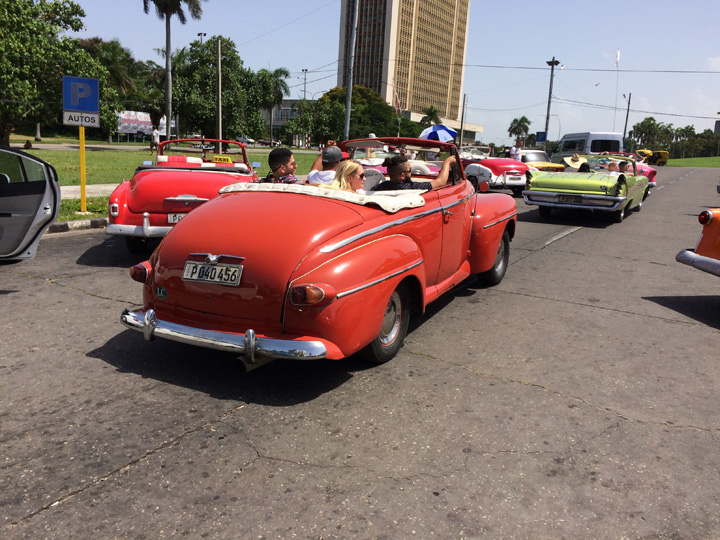 But not before I got a couple shots: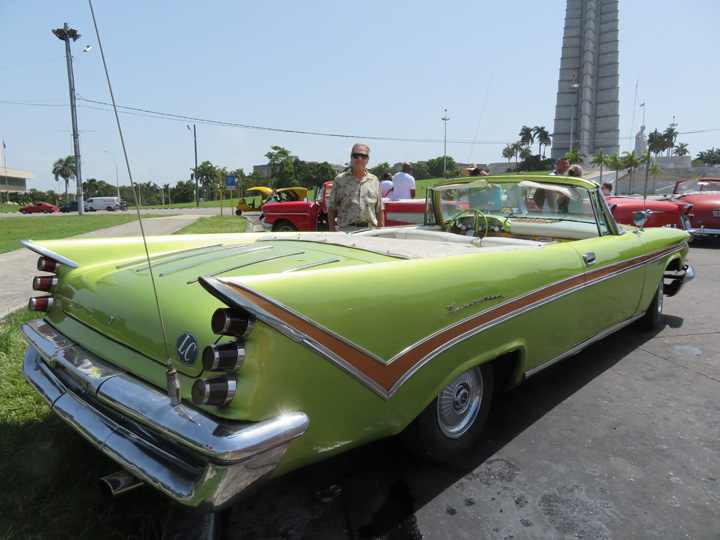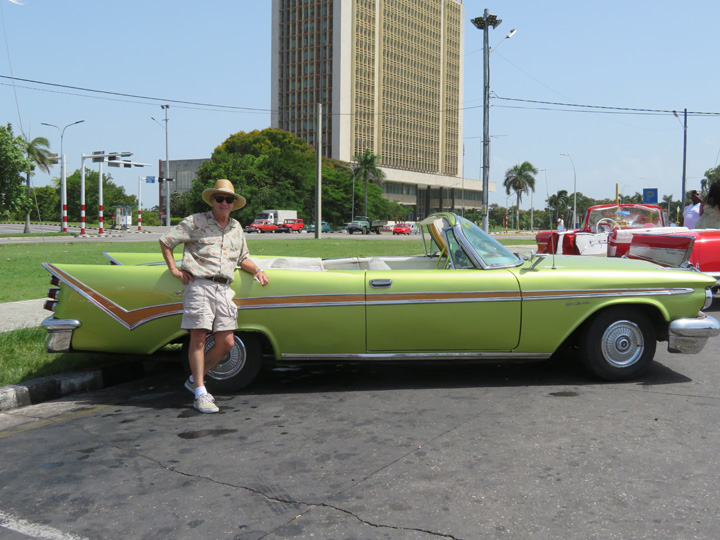 Yes, folks, it's a gorgeous 59 Desoto!