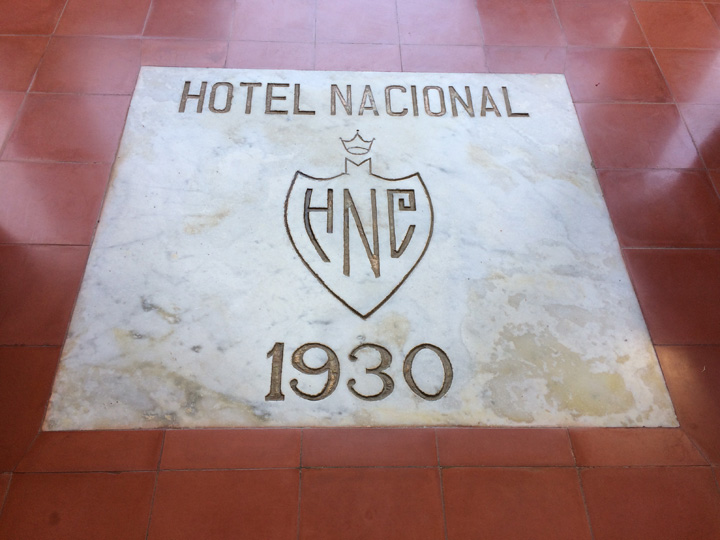 This is the classy old hotel in Havana.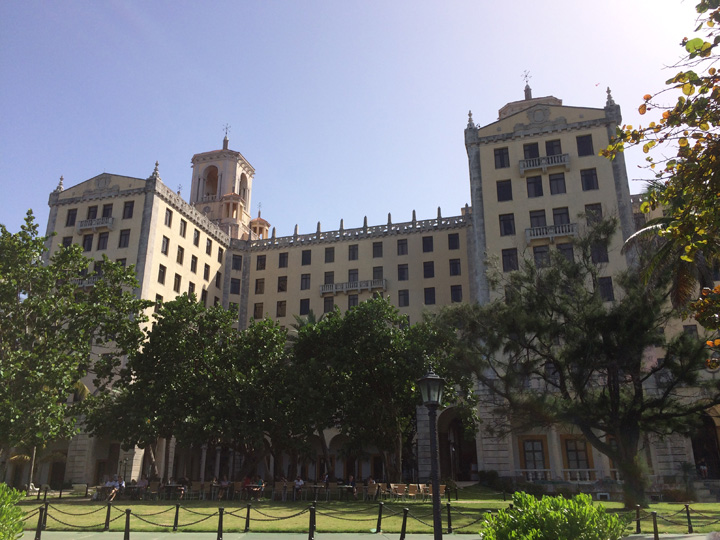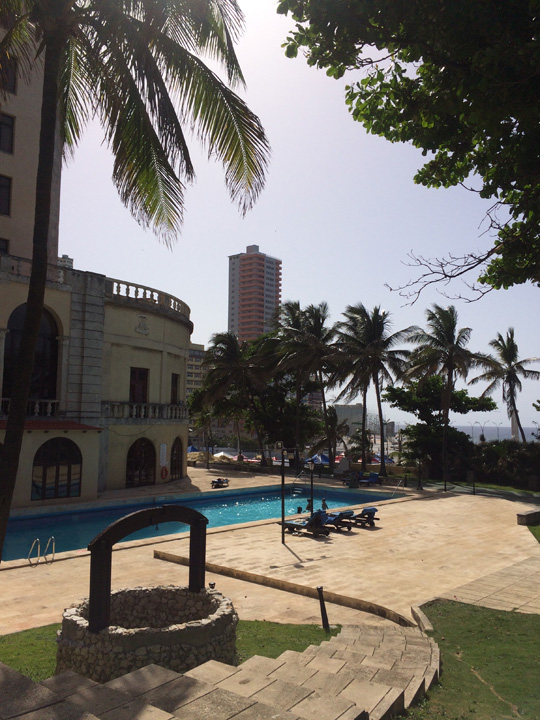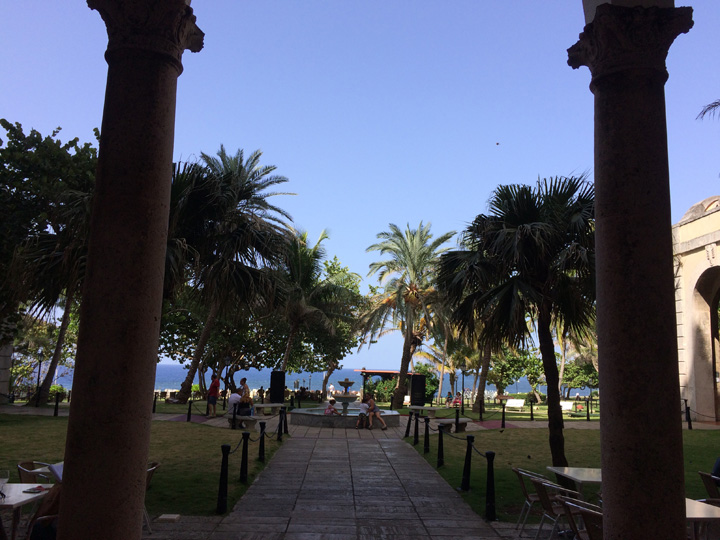 It's had lots of famous guests. The latest was Caesar Chavez. There's a big portrait of him in the lounge. There are also several big pictures of former guests from years past: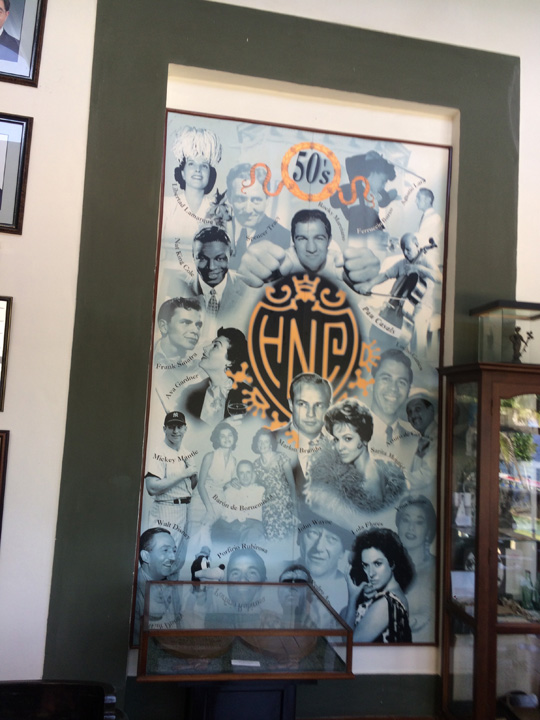 See Nat King Cole, Rocky Marciano, Frank Sinatra, John Wayne, Walt disney and Goofy from the 50s.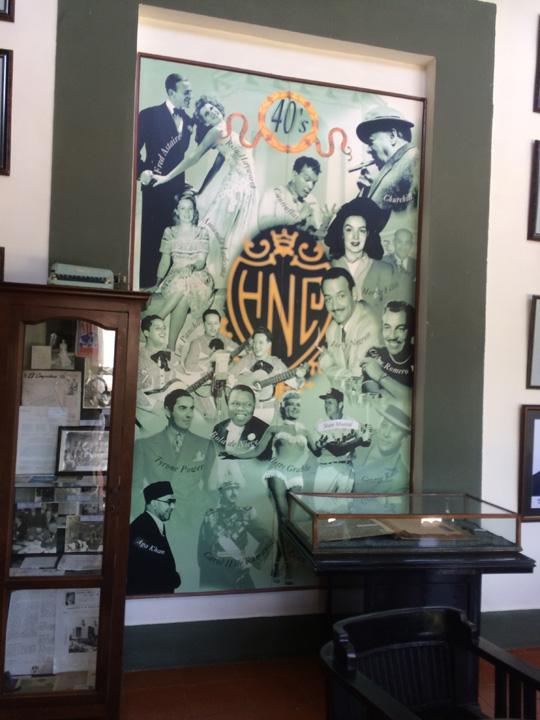 From the forties Fred Astair, Stan Musial, Betty Grable, Tyrone Power and Caesar Romero.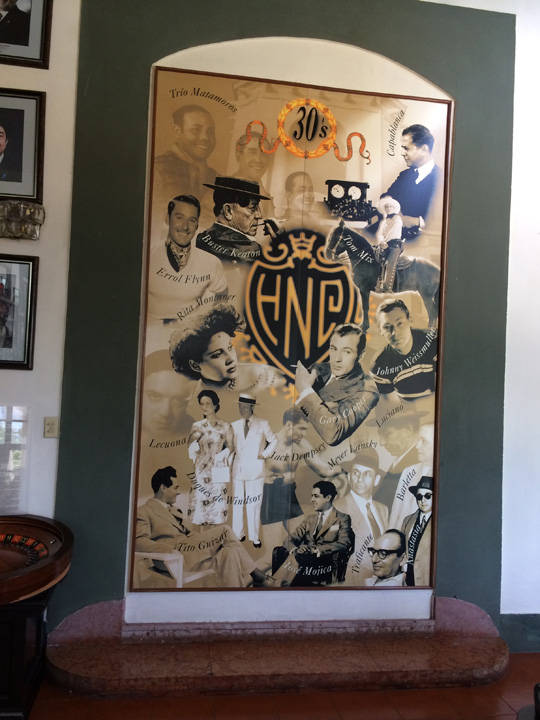 From the thirties Erroll Flynn, Buster Keaton (Remember I told you that my father worked for Buster in the silent movie era), Gary Cooper, Johnny Weissmuller, Tom Mix and Tony the Wonder Horse. Notice Meyer Lansky and Santo Trafficante. I remember Trafficante in Tampa when I was young. Of course, the latter two were involved in the  casino that was in the hotel. The room is still there.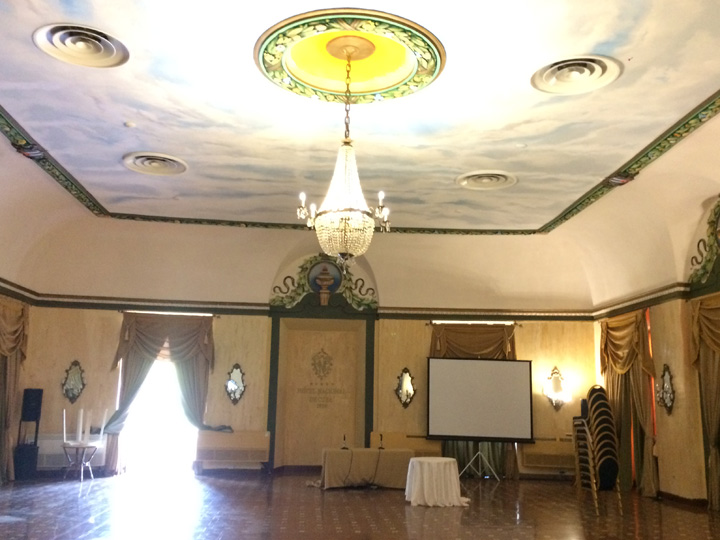 But apparently they show home movies there now. The lounge is nice.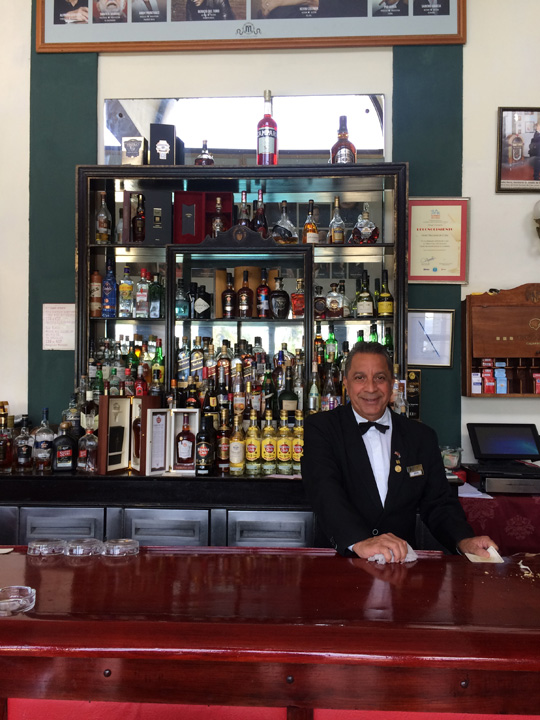 With strolling musicians.