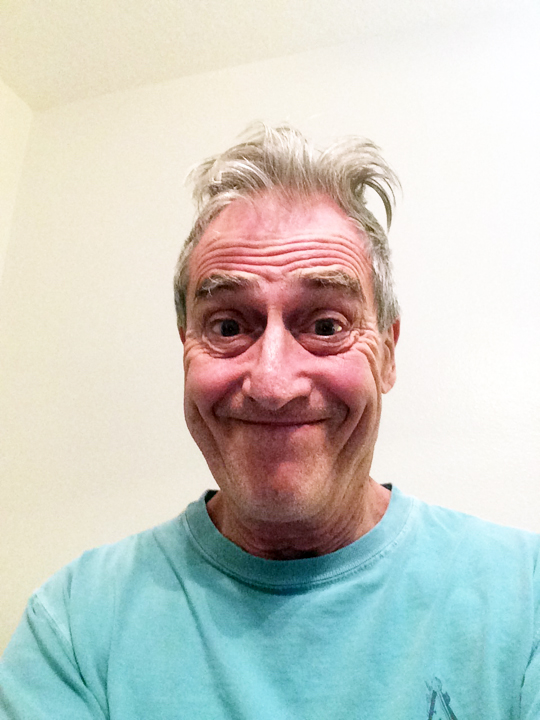 You get a bad haircut.

Whoa! Enter Effie. Effie was named for my Aunt Ethel. Woe. You should have known her. I've written about her before. If anybody comments me I'll tell you a few stories about her. Effie's last name is Munyon. My mother had three sisters and two half-sisters. One of her half-sisters was Bess Munyon nee Sutton. She was married to my Uncle Mayhew Munyon. He was a truck farmer in southern New Jersey. I remember going to their house on two occasions from Chester,Pennsylvania where we lived when I was a little boy. We had to take a ferry across the Delaware River. There was no bridge at the time. The last time we did it might have been 1950. We would show up at their house and Aunt Bess would have on the dinner table, a roast turkey, a pot roast, chicken and dumplings, and mashed potatoes and boiled beans and spinach and pies and cakes. You name it, it was on the table. ( I remember the chicken and dumplings to this day. Best I ever ate.) When Uncle Mayhew and Aunt Bess got old, she went nutz. Like a few others in my family. She tried to kill Uncle Mayhew. They put her in the nut house. After a while she was cured and they let her out. And after another while she tried to kill Uncle Mayhew again. They tossed her back in the nut house. Uncle Mayhew died, and so they let her out. Unfortunately she died soon after. It seems she had nothing left to live for.
But Effie is mainly based on my mother. Only because my mother was a little nutty, and after my father died in 1959, she was always looking for a boyfriend. It seemed that every one she ever met only wanted to come over and have a free dinner.