Here in the States, Monday is Labor Day. That's a holiday for all you poor slobs who are slaving to get your pay. Not like me. Actually, while I am retired (aka not making any money) I've been working every day of the week. Today I finished putting together a book of old science cartoons and worked on some of the originals that I'm trying to get in the mail.
Labor Day was enacted in 1884 under the administration of President Grover Cleveland. And it's well deserved in my opinion. I believe that American workers in this country are not appreciated as much as they should be. For example, certain segments of our society believe that income from investments should be taxed at a lower rate than the earnings of people who have to go out and work for a living. They say it's better for the economy. Maybe so. But I have two words for that. Bull and Shit.

I promise to have those originals in the mail this week. Scouts' Honor. I have to. I'm going up north next week.
Here's the second Ernie Sunday from February 14, 1988.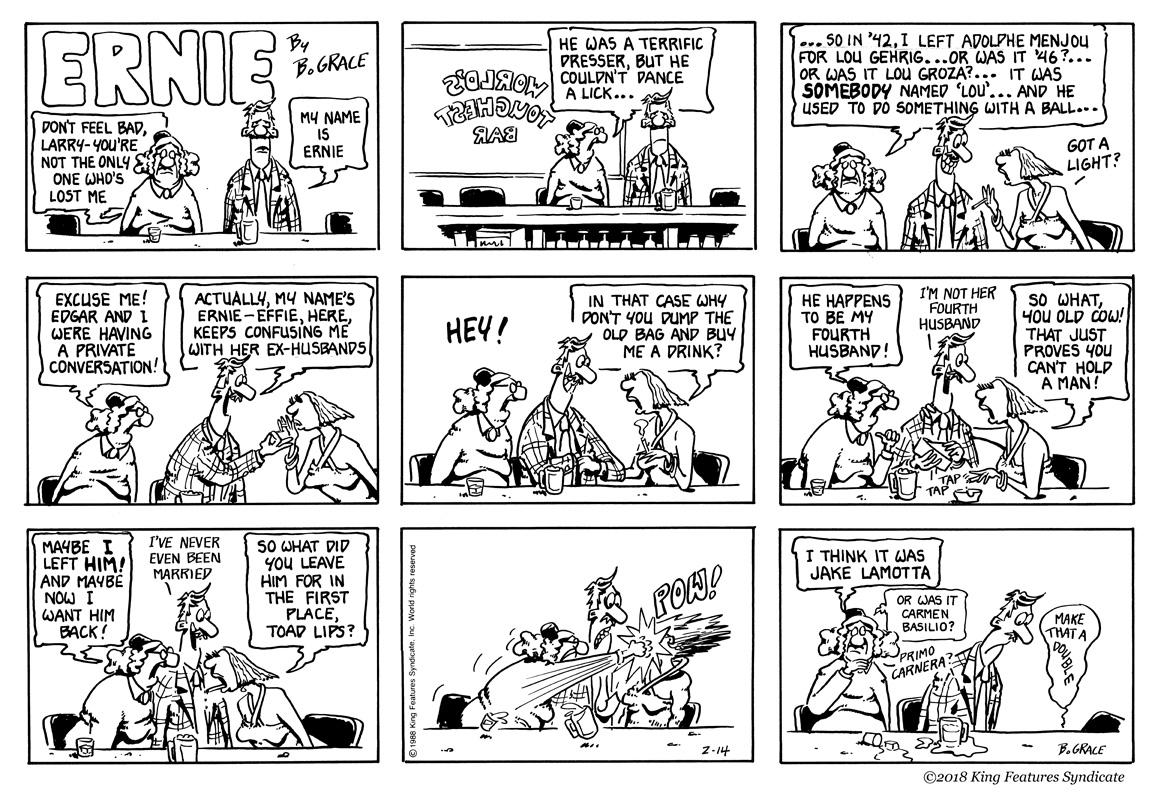 Adolphe Menjou was an actor, known for his wardrobe. Lou Gehrig was the great NY Yankee ball player who died of what is now called "Lou Gehrig's Disease". Lou Groza was a great American football kicker. Jake LaMotta, was a famous middle weight boxing champion.