When I was in the third grade my family moved into Gulf Park. It was a trailer park on Anna Maria Island. We had no air conditioning, no flush toilets, swarms of mosquitoes, and the water was so full of sulphur you could barely drink it. Even as a little kid, I knew that we had moved to Paradise. I just came across this old photo of the Gulf Park Hotel. This is the way it looked around 1954. Before that the rock jetty wasn't there. They put them in along the beach to combat erosion.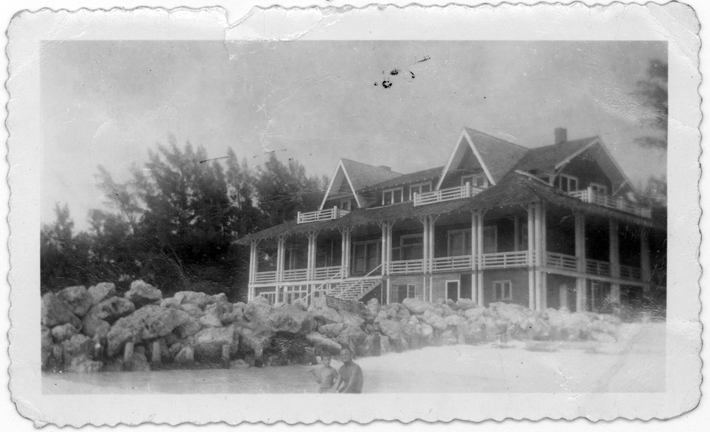 The old hotel was full of termites, as were most of the trailers across the street behind the hotel. That's where we lived. It wasn't long after this photo that they had to remove the top floor. The next level stayed there for about 6 or 8 years, and then they had to remove that as well. My elderly cousin by marriage had an ice cream shop in the building for a couple of years. In this picture the staircase down to the beach was still there. That was gone when they demolished the upper level. I managed to sneak up there before it happened. It was really cool. A huge staircase led from the ballroom on the second floor to the top.  One thing that I loved as a little boy was the tiny men's room near the door to the beach. I still remember the grafitti on the wall above the urinal. "Stand close the next guy may have bare feet". At the end, there was only the bottom level, which was a really cool beach bar. I remember when it burned down. It took two days before the fire was out. The firemen just stood by and watched it burn. I guess it was time for it to go. Here's a link that you might find interesting.
There is a mistake in the article. The trailer park manager was Glen Safford, not Glen Stafford. He and his wife had  8 children. Roy, Robert, Richard, Russel (who was my friend), Joanne and Ralph. They were all big people. As a child I was intrigued how so may could live in a 38 foot trailer.
By the way. Here is Russel in fifth grade. I patterned Arnold after his appearance.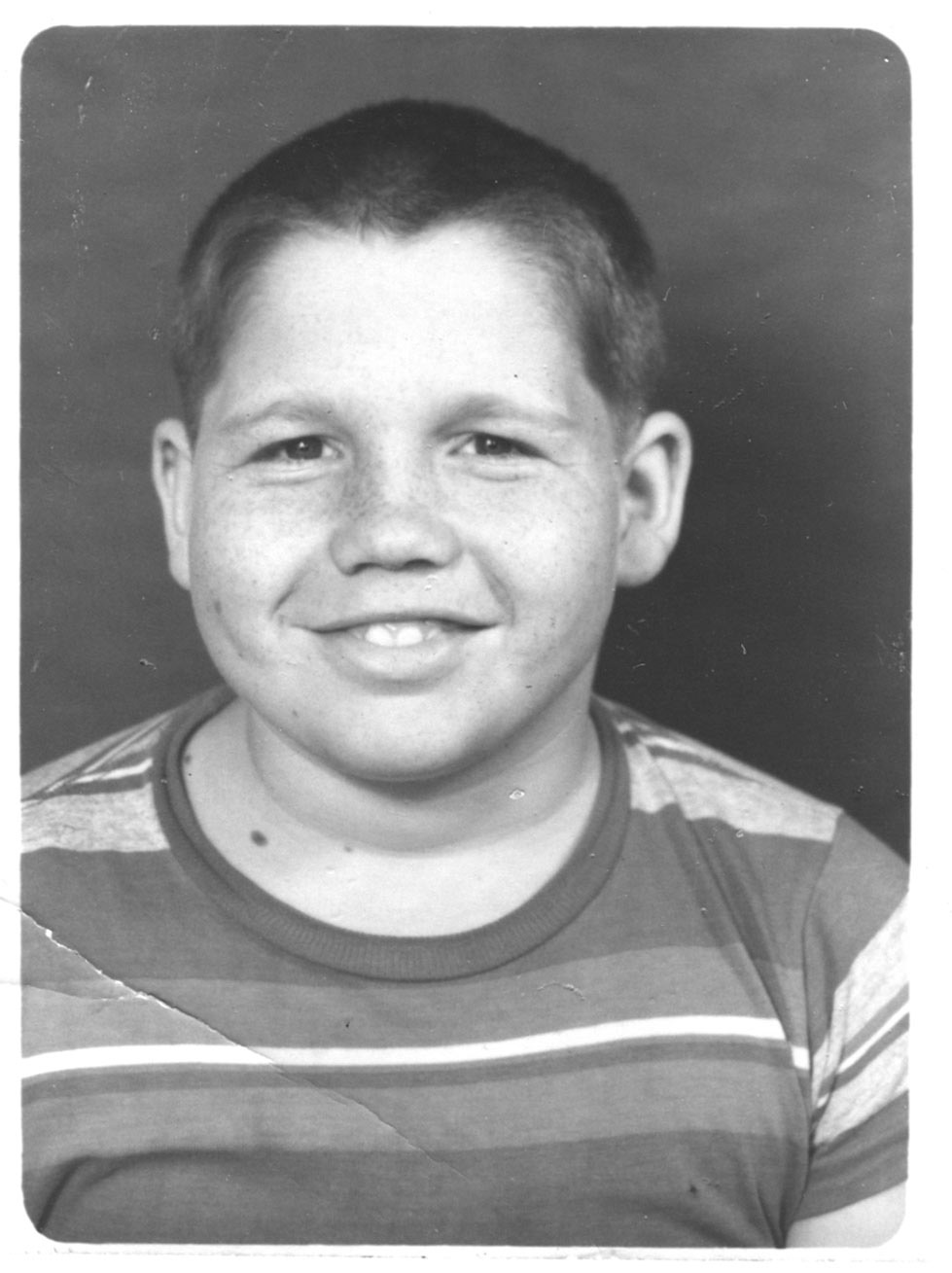 I just love his face here.

For those of you who have original strips coming, if you would like to have the tracking numbers, email me.