We met Loinfruit and friends in Gulfport for lunch today. The little downtown waterfront is pleasant with little restaurants lining the street. I posted some photos of O'Maddy's a few years ago. I hadn't been back there since.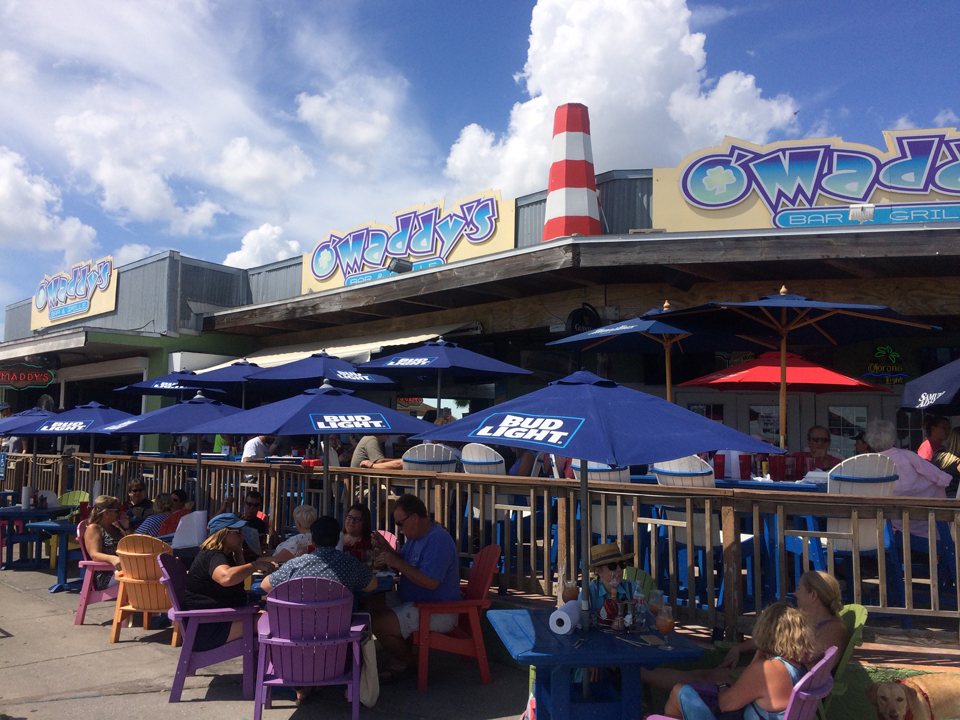 Here's a couple shots of  Boca Ciega Bay from in front of the restaurant: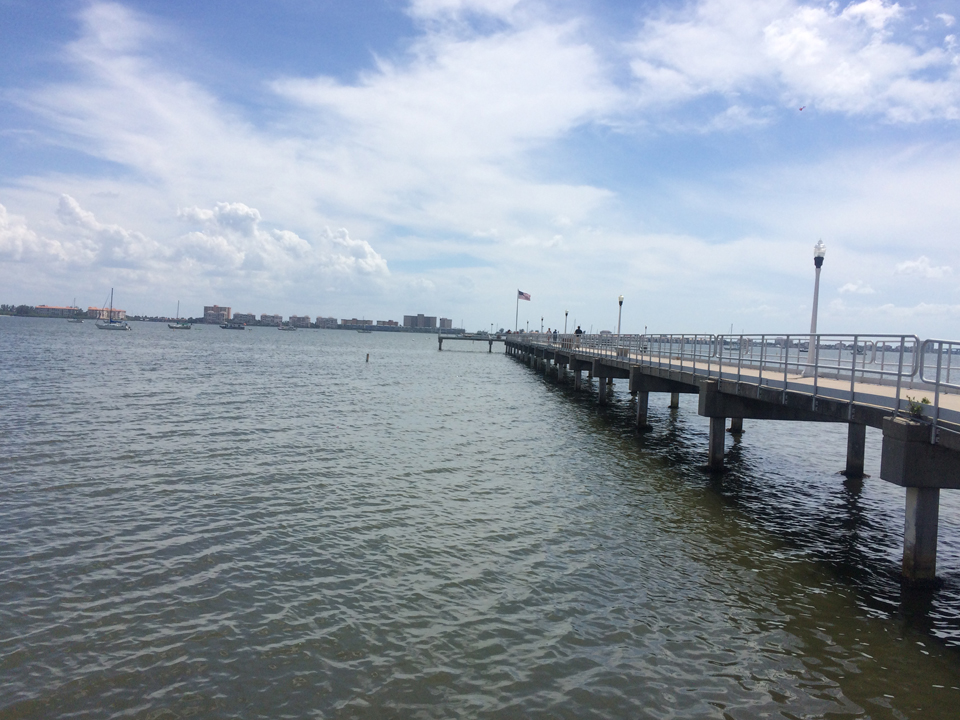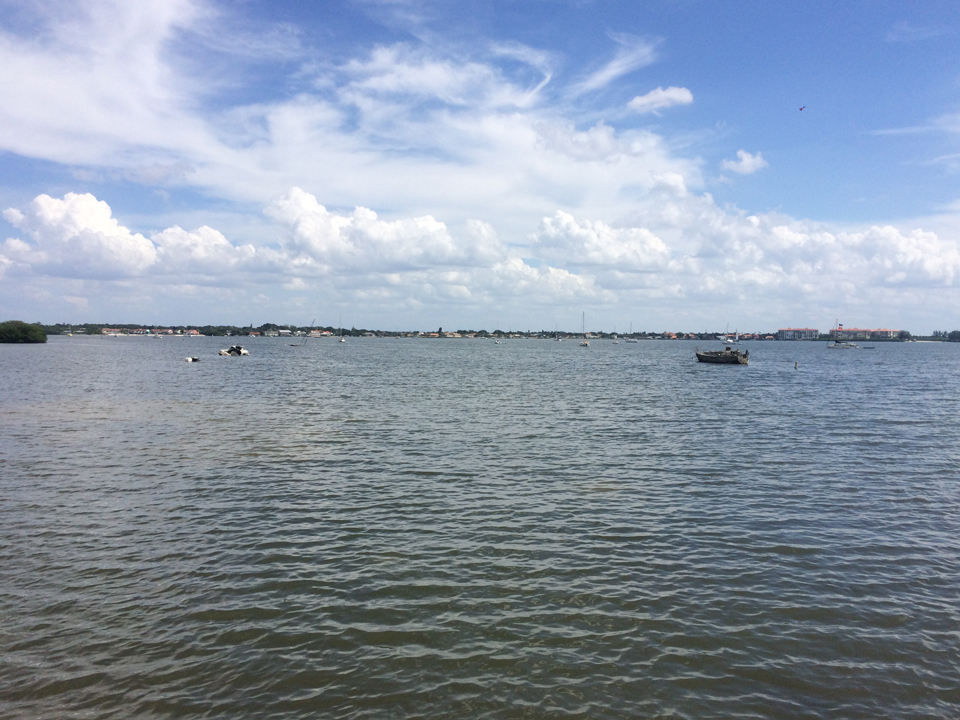 Maddy's is the restaurant with the big trough in the men's room filled with ice.
You could barely taste the rum in the frozen Margarita.