I fished Duane's frog out of my pool yesterday. I tried mouth-to-frog resucitation, but I'm afraid he didn't make it.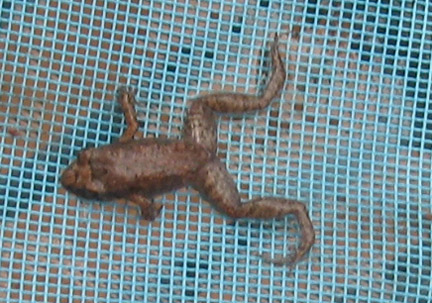 Duane was brokenhearted. I did my best to cheer him up. Had him mounted in his show-biz outfit.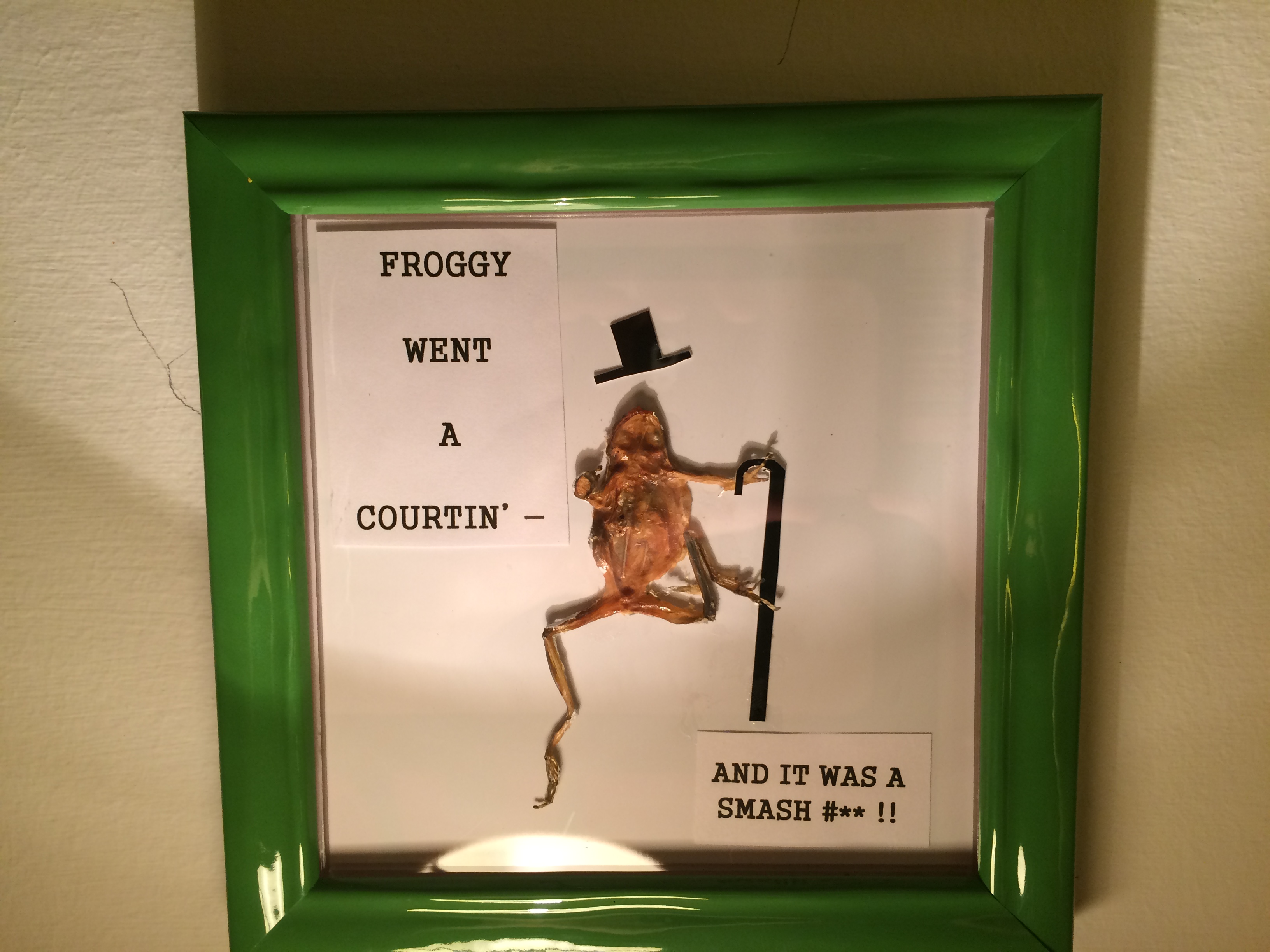 OK. The real story behind the frog mummy, it was a picture sent to me by my old friend, Nelson. Here's his story:
Some of you may be familiar with Froggy and many may not. He "lived" on my front door jamb for a number of years – the result of an unfortunate occurrence.
Well, I was going to have the house painted and didn't want him unceremoniously removed during the painting process.  So I freed him from his position of honor on the door jamb.
It turns out he had been lonely for all his time on the jamb, though admired he had been.  So once freed, he went hunting for his one true love.  However, once he found her all it earned him was a kick in the pants and a slap in the face.  It turns out he was just a horny toad all along.
The upshot is that he crept back "home" and I've put him in a place of honor next to the front door – with him performing his song & dance act from his days of fame many years ago.
Thanks, Nelly.

Also, two other readers found their old  Earl bottle openers. Lars Å sent me a photo of his. Thanks, Lars.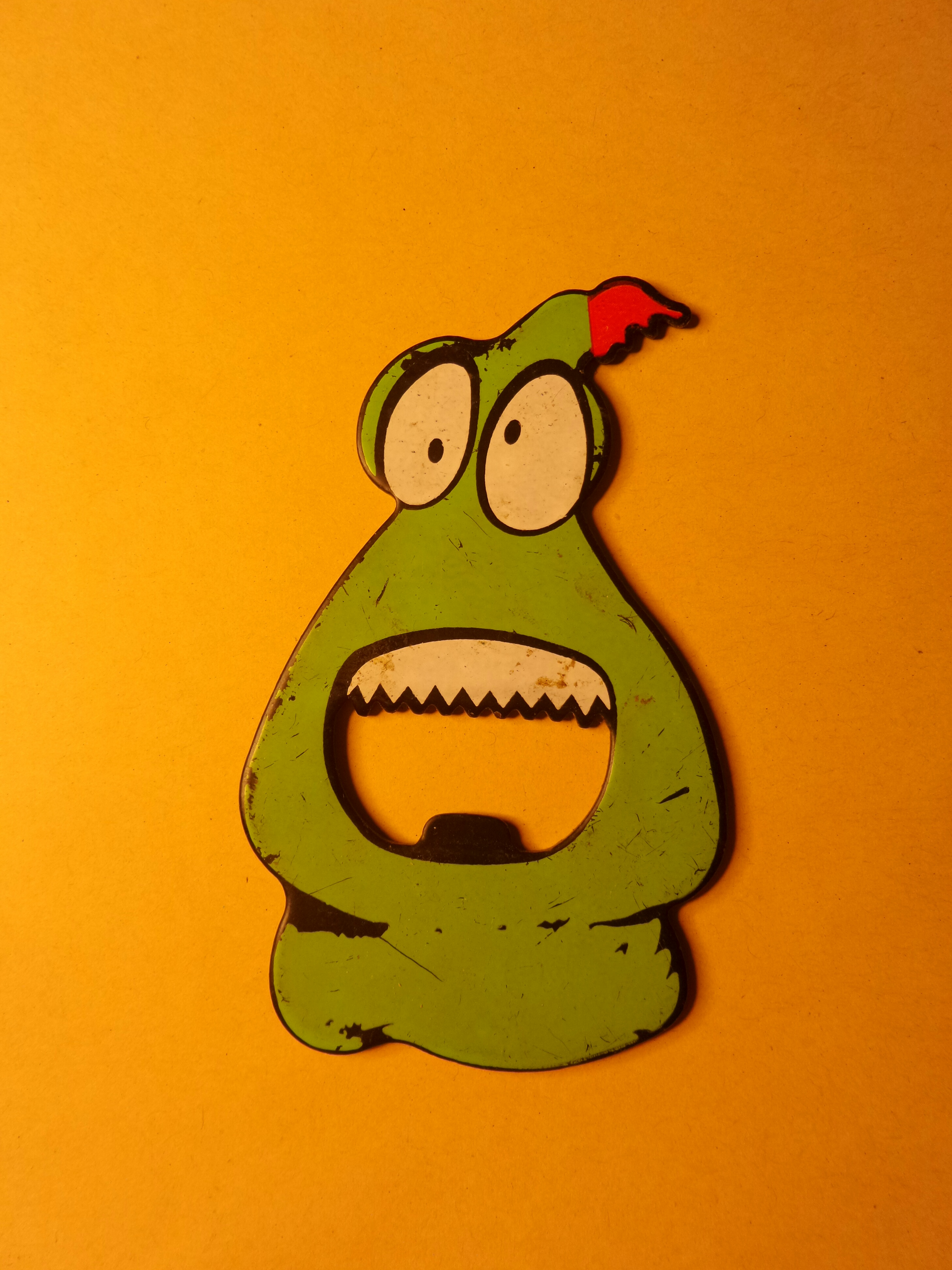 It looks kind of beat up like mine.

Speaking of frogs, from 2006