Everybody keeps junk like this. You never know when you will need it. Even if you don't know what it is. Here are a few more Frau Grace treasures. I think this is stuff to hang roller shades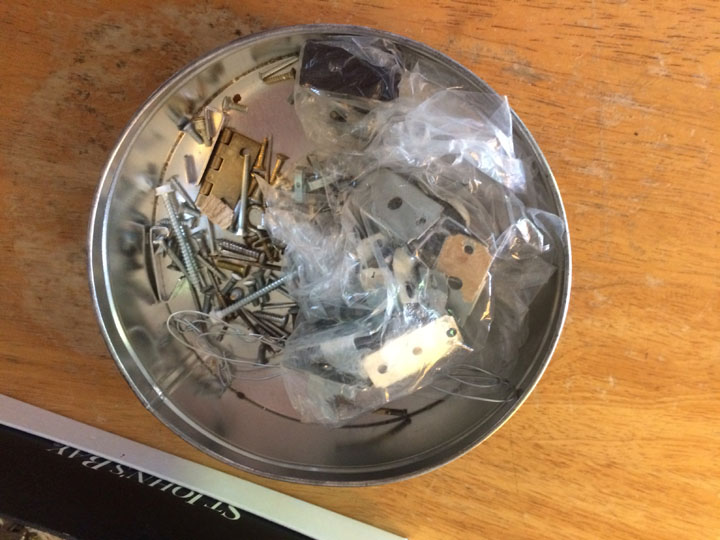 A baggy full of screws and stuff. It looks like there's an air pump needle in there as well.
You name it, you got it…
You do this, right? You don't know what the key is for but you're afraid to throw it away: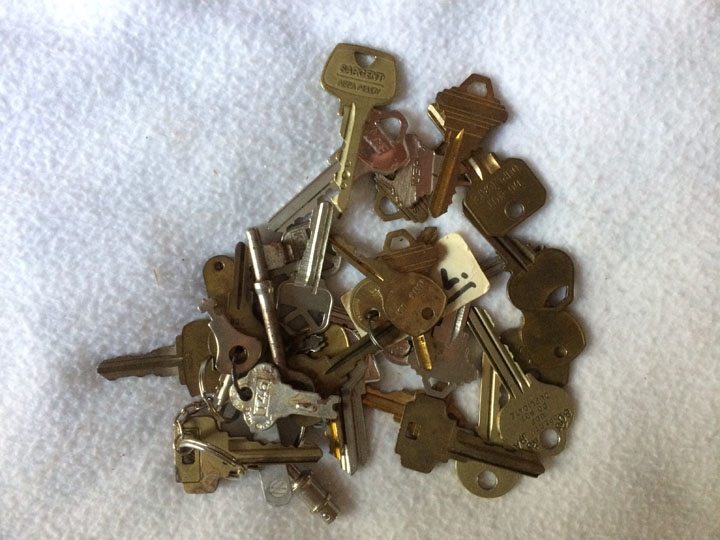 Frau Grace's match book collection. Maybe when she's pushing 90 she'll pull out this bag of memories from bars that she got loaded in sixty years ago.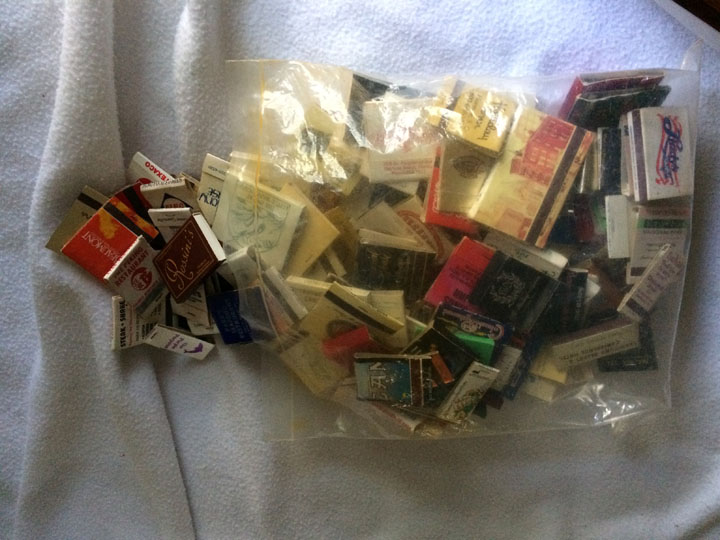 Geeze.