Yesterday's post didn't get posted till just now.

Here are three of the cartoons on my wall that I just hung. See if you can figure out who did the work and/or what's the significance. After today's comic strip I'll show the answers.
1
2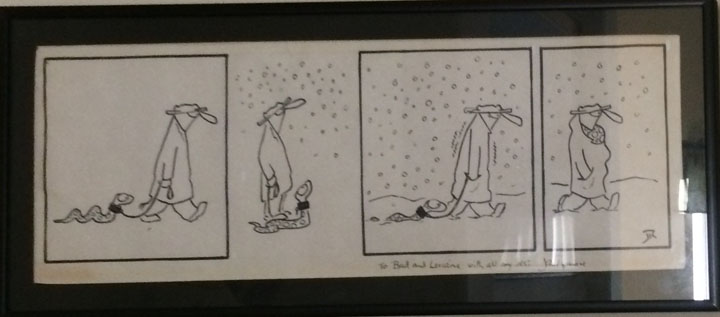 3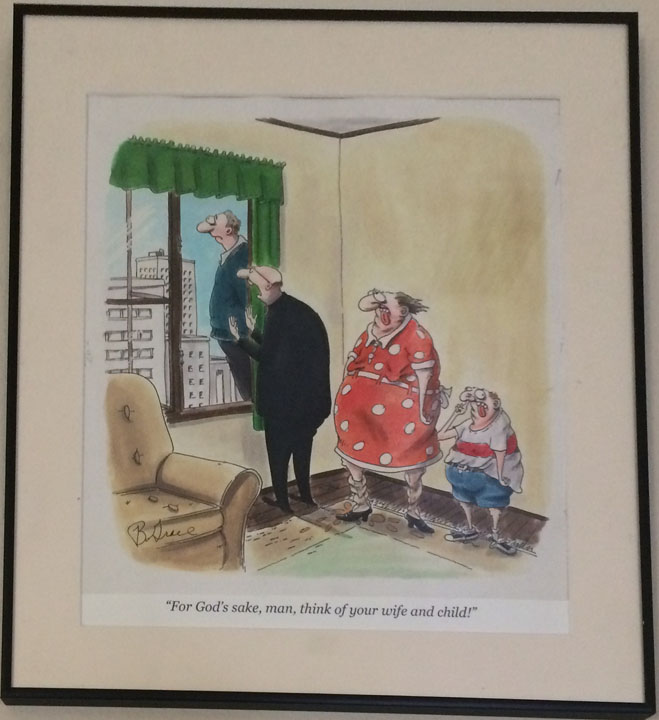 It's Halloween week, and even though I did scary stuff with the vampire last week, that's nothing compared to the horror for this week. What's scarier than a vampire? That's right, a ZOMBIE!!!!!


1. This one is easy if you're a fan of the newspaper funnies. At least here in the USA. It's a Lynn Johnston Sunday from 1991. We've been friends for a long time.
2. If you're Swedish you should recognize this one. It's a Pyton (Python) strip by Jan Romare from around 1990. He just passed away last year. He was a Swedish diplomat and a terrific cartoonist. Another one of his strips was Himlens Anglar (Heaven's Angels). All very good and funny. I am proud to say that he was my friend.
3. Well, there's no question about who the cartoonist was. That was a Punch cover that I drew about 35 years ago. I was a regular contributor for several years before I started Ernie.