Here are four more pictures that I hanged on my wall. Descriptions after the comic strip.
4
5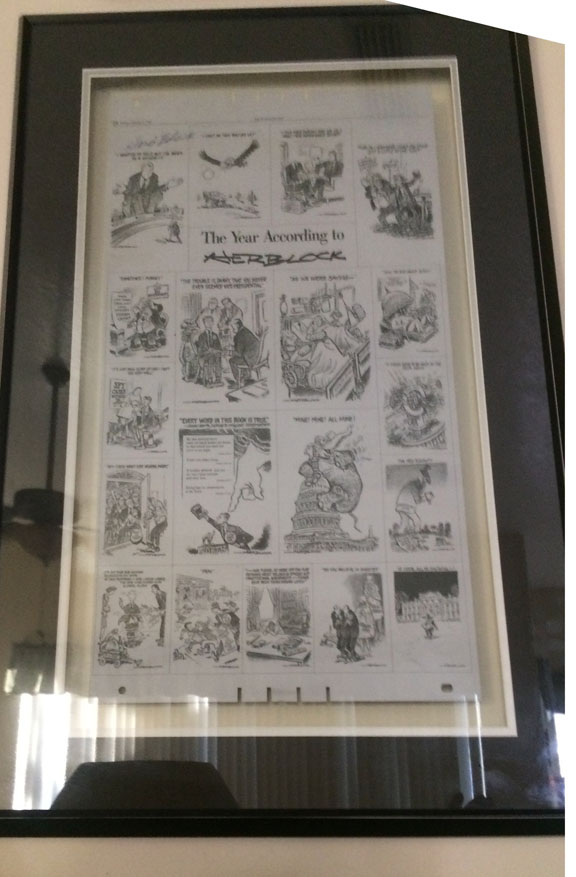 6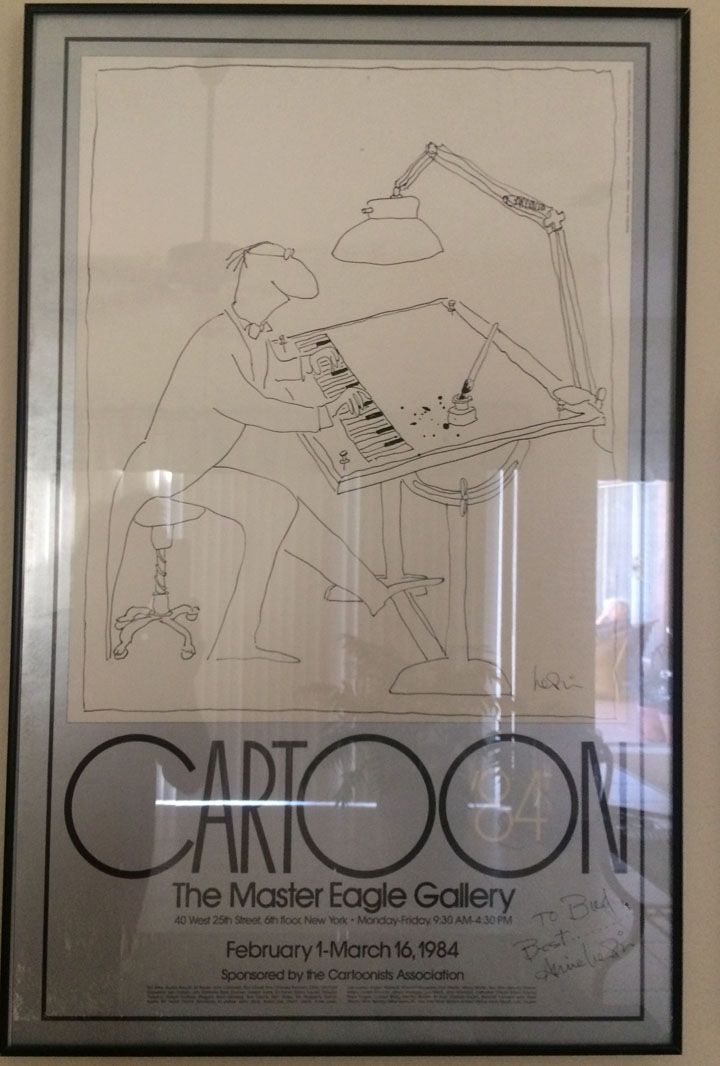 7



4. This is a  Little Nemo in Slumberland Sunday page by Winsor McCay from November 1911. He was a pioneer in cartooning. He made the first animated cartoon, Gertie the Dinosaur.  His first comic strip was Dream of the Rarebit Fiend. I bought the Nemo page for $65 in 1979. It came with a newspaper column about the winners of a Nemo contest. The question was something to the effect of "If you could be like Little Nemo, where would you go in your dreams?" There's nothing like that for children any longer.
5. This is an autographed printing plate of Herblock (Herbert Block), 1995, from the Washington Post. I bought it at an auction benefiting Loinfruit's elementary school in that year. I believe I paid $85 for it. Herblock lived to be almost a hundred years old, still working. The last time I saw him he was asked about the future and he said that he's like to be drawing political cartoons for another 20 years. He passed on soon after that.
6. You won't know this one. It's a poster by Arnie Levin, a New Yorker cartoonist. When I first started cartooning I joined The Cartoonist Association.  We were mainly magazine cartoonists, and there were quite a few renown cartoonists in the group. Arnie was one of them. He drew this poster for an exhibit that we did in New York in 1984.
7. Easy. This is a single panel magazine cartoon that I drew back in the mid 80's. I don't remember exactly when or where it was published. It appears in my Guess Who Got Lucky book.