In  "Comments" I said that I would post my favorite Pyton gag. I trust Jan, rest his soul, won't mind my infringing on his copyright.

Here are three more pictures on my wall
8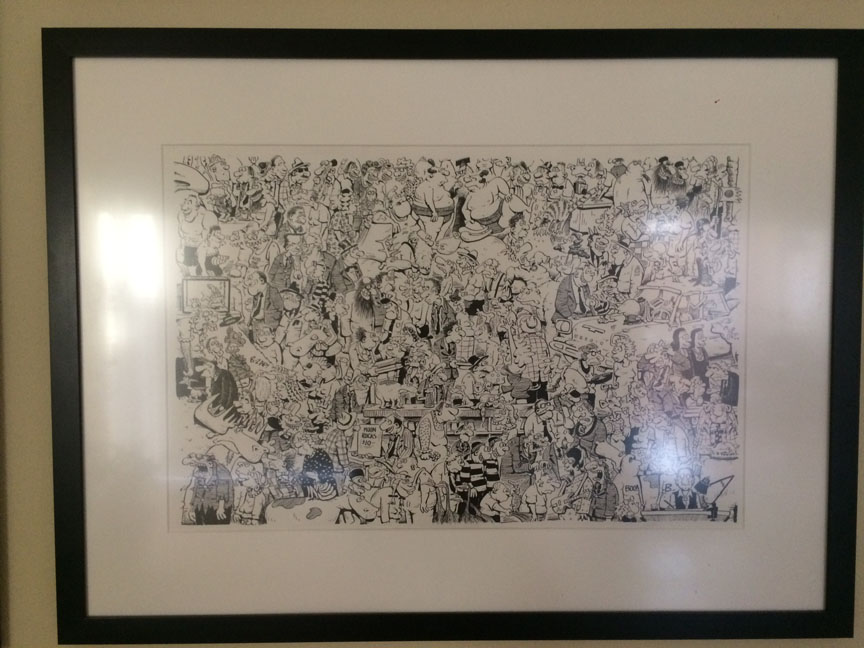 9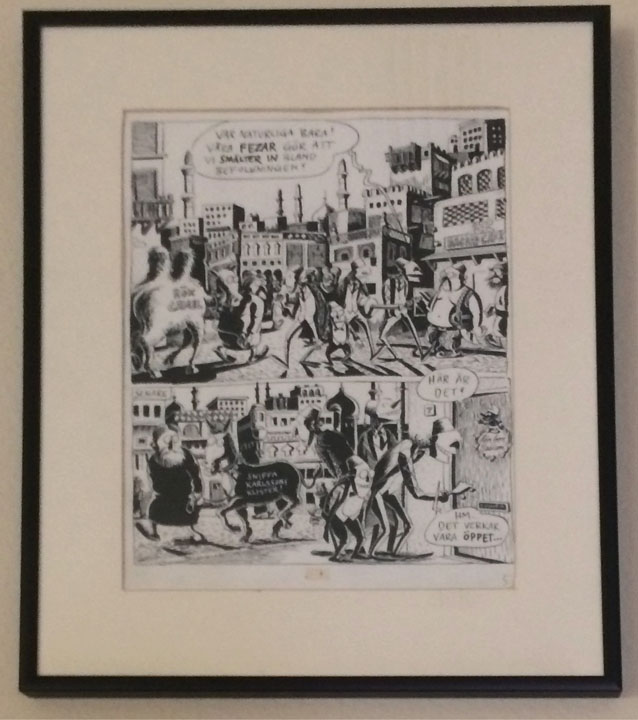 10

Yesterday was Halloween. We had tons of little kids banging on the door. I ran out of candy I gave the last three kids potatoes and a banana. Then I turned off all the lights and locked the door.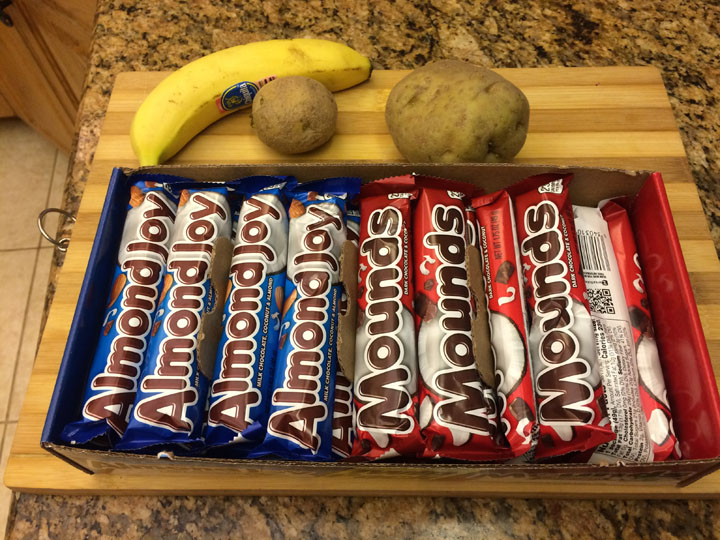 8. This is easy. I drew it in 2008. Took me 8 days. I'm proud to say that there isn't a drop of correction fluid on the drawing. I had a few more characters that Garfield, huh? I have some posters of the drawing that I'm going to make available.
9. Swedish fans will know this one. I'm a big fan of Jaokim Lindengren. I met him on my first trip to Göteborg. He was there with toy car club buddies in dressing gowns and fezzes drinking martinis. Later on he drew children's books and a comic about Kapten Stofil. I traded originals with him later on. His artwork is magnificent.
10. This is a magazine illustration by my friend, Arnold Roth. During his career he had to be the best in the business. I sent him an early Arnold strip, and he sent this beautiful work in return. He's also a terrific saxophonist.