Before I get to my wall pictures, let me quote from an email from Eric P. He told me a few things that I didn't know about Winsor McCay of Little Nemo fame:

Gertie the Dinosaur was actually McCay's third animated cartoon. check out the first, Little Nemo, https://youtu.be/K8qow7jTyoM
The second was How a Mosquito Operates.
He once had his cleaning lady "tidy up" the stacks of 20,000 drawings he had piled around his office. Ouch!
There were a few object-animated films before McCay, and Émile Cohl actually did a crude drawn outline animation.
A long time Ernie fan,
Eric

Thanks Eric. If you want to see a true cartoon genius, click on the video link. Amazing.
Here are the final four hanging on my wall:
11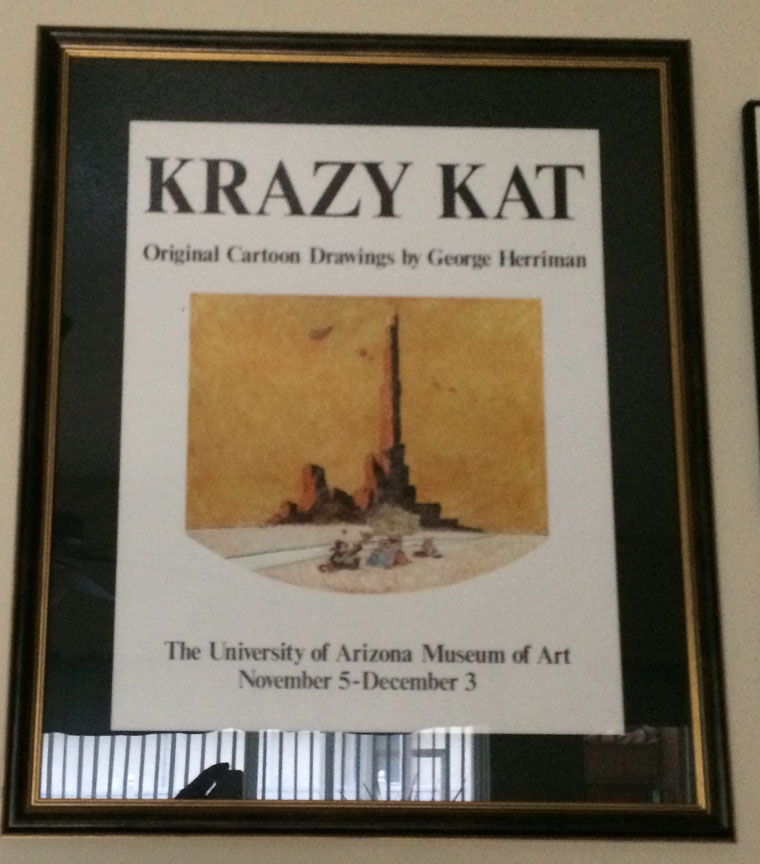 12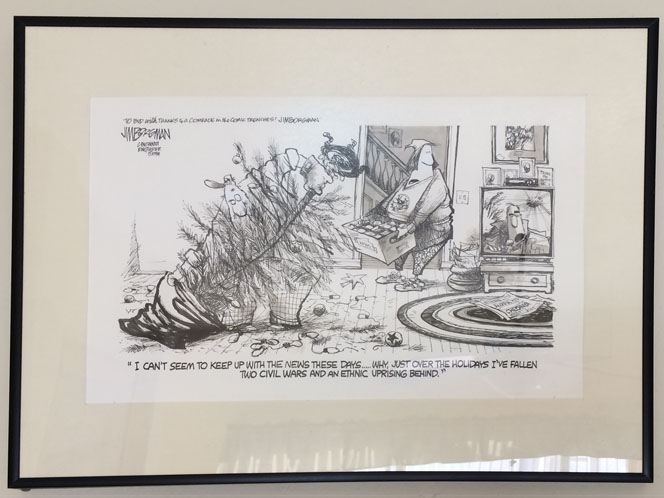 13
14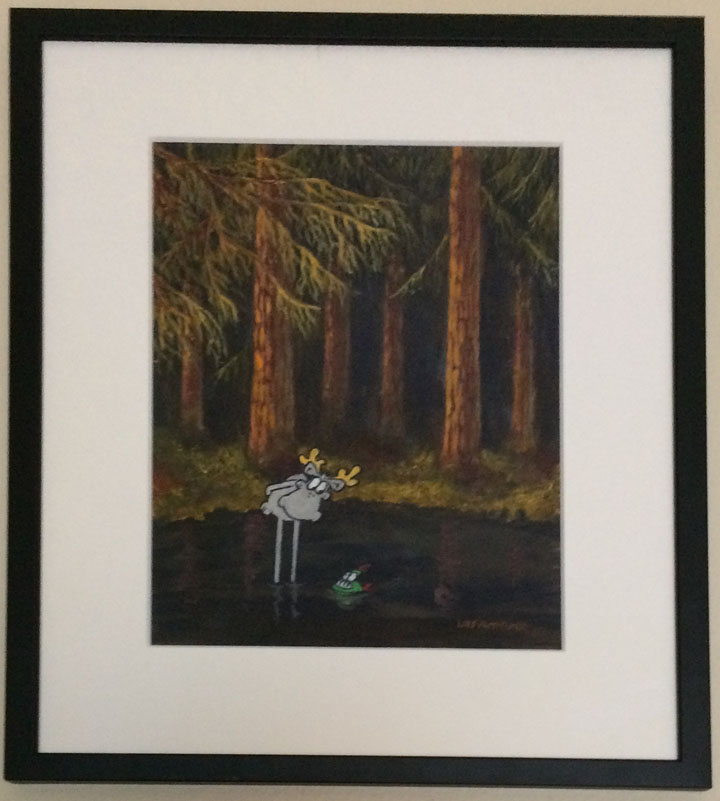 11. In the late 1990s I did a little tribute to George Herriman in my strip. His daughter (or maybe it was his grandaughter, I forget) contacted me. I sent her the strip, and as a thank you she sent me this beautiful poster.
12. This is a political cartoon by Jim Borgman. He's probably best known for drawing the strip Zits. His dedication to me at the top of the drawing reads "To Bud with thanks to a comrade in the comic trenches." That refers to a time when he was receiving an award at a banquet. The boss biddy at the door, like a high school hall monitor, wouldn't let his son in because he wasn't old enough. I told her to stuff it and took the kid in past her.
13. Somebody asked me about the New Yorker. This is the second cartoon I ever sold. Lee Lorenz, the editor, wrote on the drawing that I should have the one guy look down at his drink. The way I had drawn it it looked like he was staring at the other guy. I redrew it and later sold that to some lady collector. The caption reads " For all those of you out there who are in love, or if you've ever been in love – or if you think you'll be in love some day – or even if you only think you might like to be in love some day – this song is for you."
14. Lars Mortimer fans know what this is. He sent it to me a couple of months before he died. Hälge and Earl.