Blue Jeans. When I was a kid they lasted forever. Or at least until I grew out of them. And believe me a growing boy is rough on pants. Nowadays you buy them and they're pretty much crapola. Here are the last two pairs that I bought.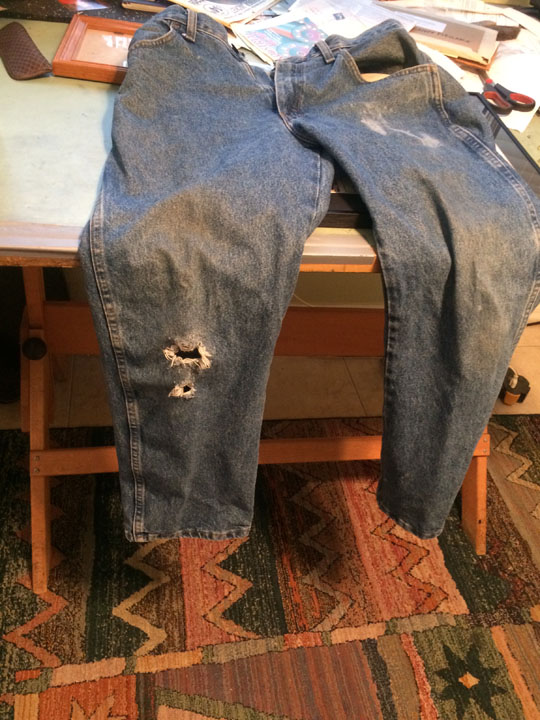 Ok, I got them kind of dirty. But this is what happens after only two washings. I'm convinced that the manufacturers must spray acid on the knees to make them fall apart the way they do. This next pair was only washed once: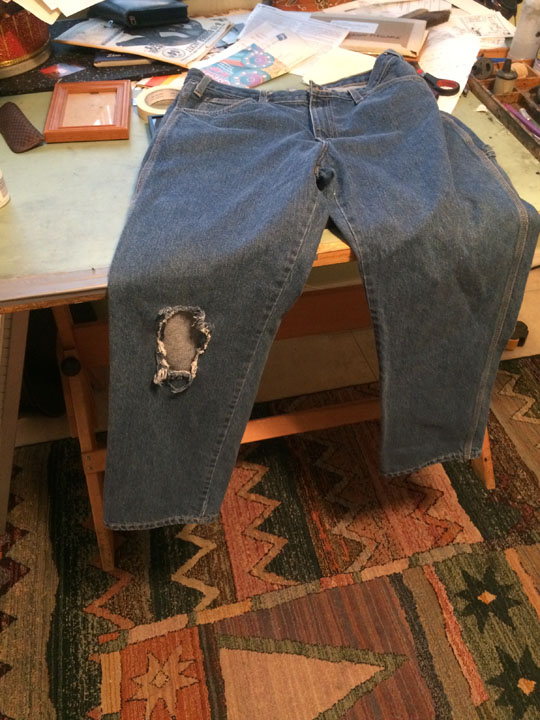 No lie. One time through the washer and the knee fell out. By the way, the two jeans are different brands. I will never buy another pair. Do you agree?