The Weekly World News was a great newspaper. The editor in charge for most of its life was Eddie Clontz, a tenth grade dropout. He left the paper in 2002 over some management dispute and died in 2005. The paper stopped circulation in 2007, although I think there is an online version today. All the articles that I have been posting are from the August 22, 1999 edition.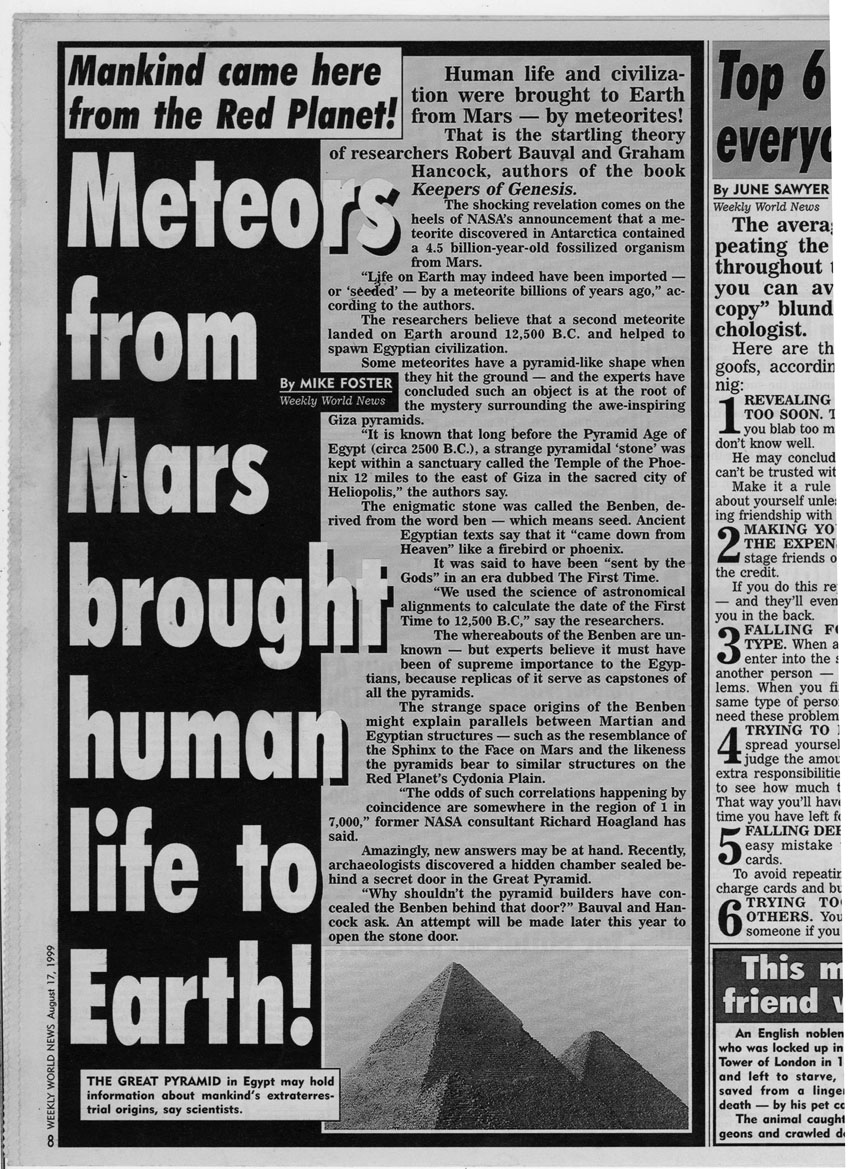 I mean who would believe this? Even Loinfruit doesn't buy it. He believes the aliens who built the Pyramids were from Jupiter. By the way, Loinfruit is down here for the weekend. We took a boat ride today.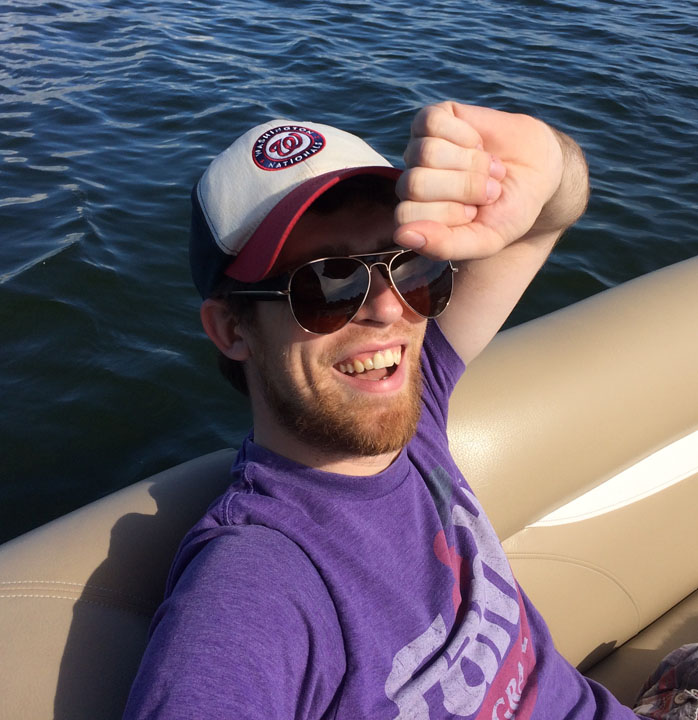 I told you that he is a planner for Pasco County here in Florida. He's been trying to get a nudist camp approved, but the bosses won't listen. His job right now is to approve a snow park. Makes sense, right? Don't license nudist camps in Florida. License snow parks. Any doubt that all the crazy people live in Florida? If you don't live here in the States you may not be aware of the fact. Try googling Florida crazy people and see what you get.