If you're not in the USA and if you don't know what our holiday is about, it's about eating turkeys. I guess that in my lifetime I've eaten about 600 turkeys or so. It's a wonder they're not extinct. When I was young we had a huge family. All the women had their special dishes which were the same year after year. I used to eat so much that I was sick for a couple days after. I don't do that any more. Since we had to be away from home today (We're in  Virginia) we had our Thanksgiving dinner two weeks ago before we left Florida. Mighty tasty.
The first Thanksgiving was celebrated in 1621 by the Pilgrims in Plymouth, Massachessets. It was attended by 53 Pilgrims and 90 American Indians. Here are two paintings of the first Thanksgiving. This is by Jennie Augusta Brownscombe painted in 1914: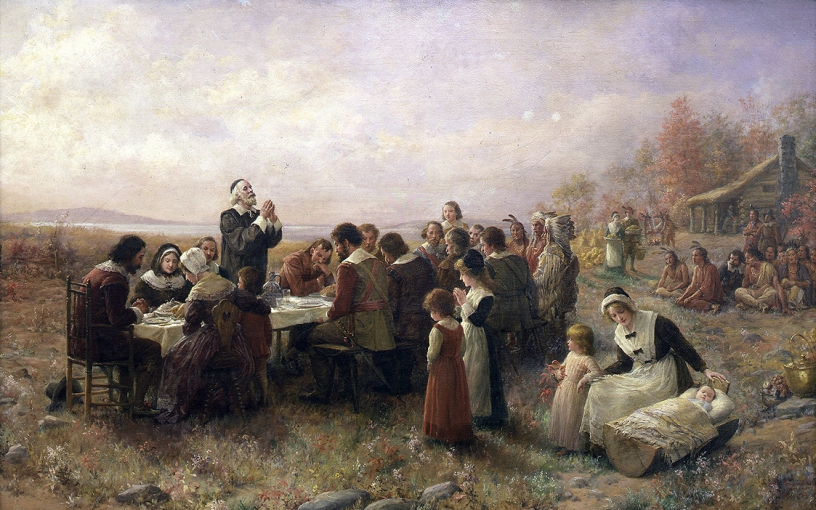 This one is by Jean Leon Gerome Ferris ca. 1930: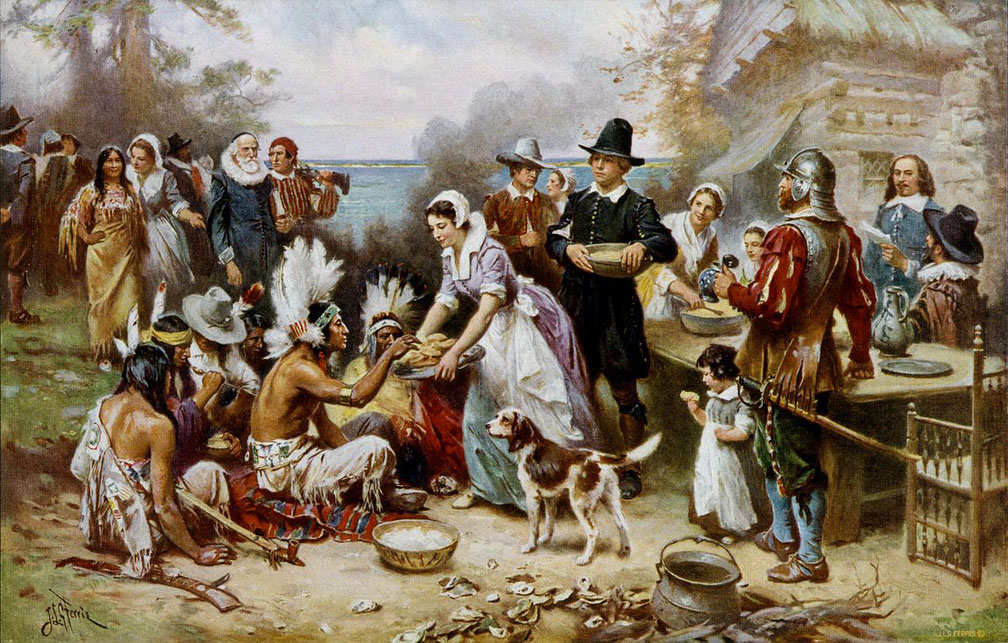 Here is a famous painting of the Thanksgiving feast by American Artist, Norman Rockwell. It's called Freedom from Want.