Or a dead pig, as the case may be, but I went to the supermarket today to do a little research.
In case you can't read the Greensboro ingredients, here's an abbreviated list: Pork fat, Pork livers (look at me. I'm typing capital "P"s when I type "pork". Guess why.) Beef trim (What the heck is beef trim?) and pork skins.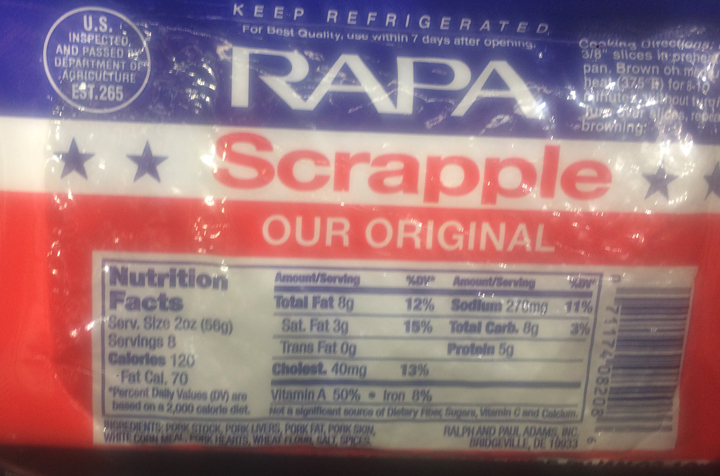 Rapa has pork livers, pork fat, pork skin and pork hearts. If you go back to yesterday's post you'll notice that Kirby Holloway scrapple has the same fine ingredients (except the beef trim) that the other brands do. Except the Kirby Holloway has ADDED SUGAR! When you have delicious, excellent ingredients that most other scapple has, why do you have to screw it up by ADDING SUGAR?! I'll tell you what, you know how narrow toilet paper drives me nuts – this is burns me up just as much.
I guess you're wondering about my culinary review of the Kirby Holloway.
Yum is right!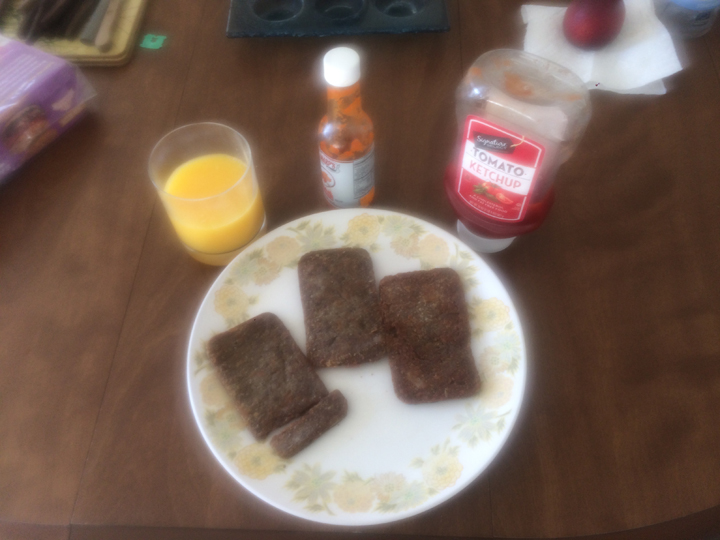 I like to put ketchup and Marie Sharp's hot sauce on it…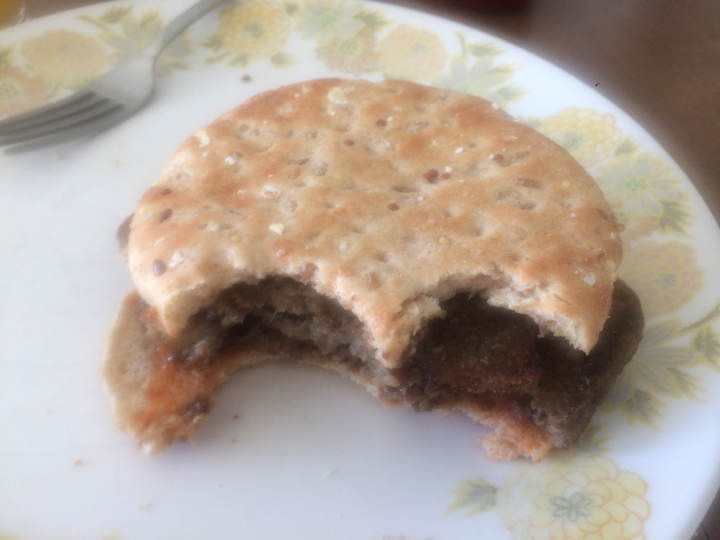 And eat it in a sandwich. My epicurean review: Good (all scrapple is good), but a little mushy and I hate sugar in my food.