My mother was an absolute pistol. I may have mentioned that her favorite holiday was Halloween. I hope I come across a photo of me when I was a little kid on Halloween. She always dressed me up, and I always won first prize. This photo was from 1956 in the trailer park. She was a fortune teller (like Effie), raising money for Christmas presents for the children who lived there. As I recall, there were also two kids who lived nearby whose parents didn't have much money, and they were included.

She was also a terrific hula dancer:

This was just after my old man built our house. This next photo was typical. She was part of a show they put on at the trailer park. It was from around 1955.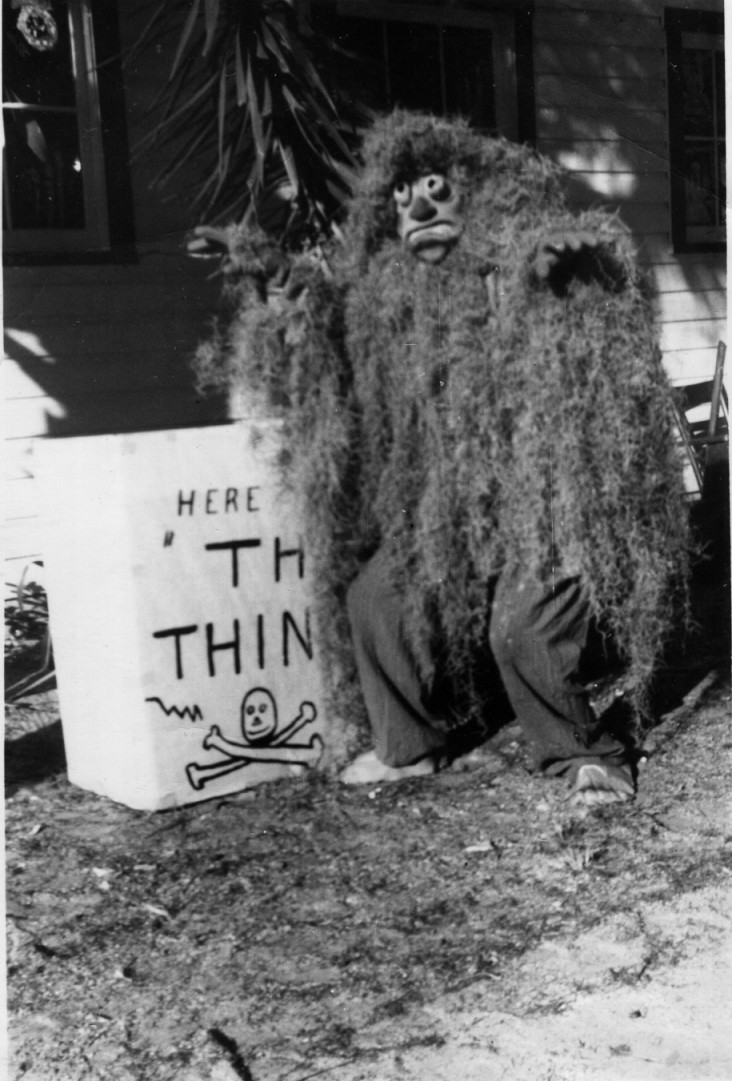 The sign read "HERE COMES THE THING". She sat inside that box for about an half hour bumping around. People didn't know what it was. That stuff on her is Spanish moss.