We visited Morais Vineyards on our way back to Falls Church last Friday. We had stayed in Culpepper, Virginia (more about Culpepper tomorrow), and the winery is not far outside of town. It's very attractive. I can see why so many people use it as a wedding venue.




That's where the weddings take place. You can see a bride there next to the statue. A photographer was taking wedding photos. The groom held his dog in his arms in all of them. This next photo of the is the tasting room.

What was nice about this winery is that they served different samples of food that went well with the various selections: Sausage, pepperoni, cheeses, etc. 
Around the side of the tasting building there was a kind of playground for children – wagons, barrels and such. But they also had a two man WWII British armored vehicle, a ferret. Wow. Wouldn't I love to drive one of these hummers!


A couple of days ago I mentioned that one of favorite readers in Sweden suddenly passed away. He was Lars Åhman. His daughter, Cécile, sent me a photo of Lars, herself, and another man I take to be her husband. She told me I could post it. Lars loved to tell me about his dogs. Rest in peace, Lars. I'm glad that I could make you smile. I'll miss you.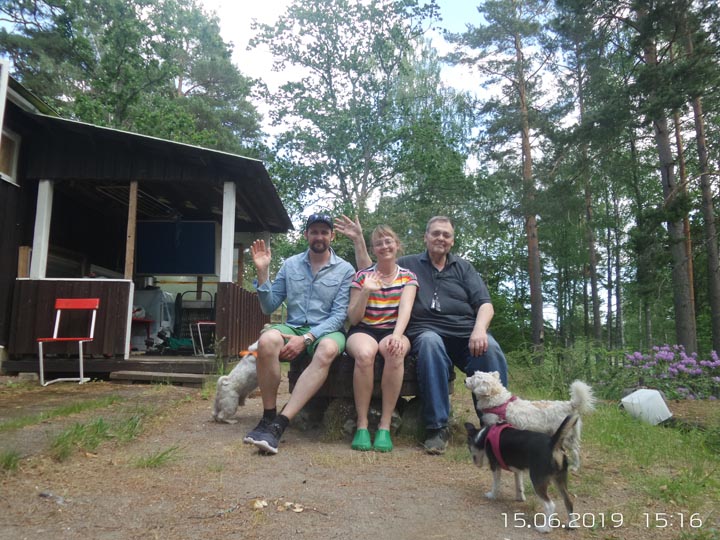 Oops. That one didn't make the cut.