I showed photos of our hotel, Suites 249, in Culpepper. One in our party had eaten dinner in Culpeper before, and he recommended a restaurant, It's About Thyme, where we dined that evening.

Not only was the food excellent as well as the service terrific, it turned out to be a serendipitous event for me. I got into a conversation with the owner, who, by the way, also owned our hotel and another restaurant in Culpeper, The Copper Kettle. His name is John Yarwell. We were from the same area in southeast Pennsylvania. He was from Swarthmore, and I lived in Village Green, just down the road. I said that I lived on Knowlton Road, which he knew very well, and get this, he knew all my childhood friends from Village Green – the Bowersox boys, the Hennike kids, Frankie and Johnny Fox, and most of all, my very best friend, Billy Drake. It turns out that he has had a life-long friendship with Billy. He called Billy up, and Billy and I talked for the first time in 45 years. We had so many memories. He even mentioned my goat. Billy lives in Rehoboth, about an hour from my place on the Chesapeake. I'm so looking forward to seeing him. You might remember two photos of Billy if you watched the video that I made of my childhood when I turned 75. If not, here's link.  Here are two of the photos from the video plus another one that I didn't include:
That's Billy's sister, Flossie, with the cowboy pistol on the left, and my sister is straddling the goat.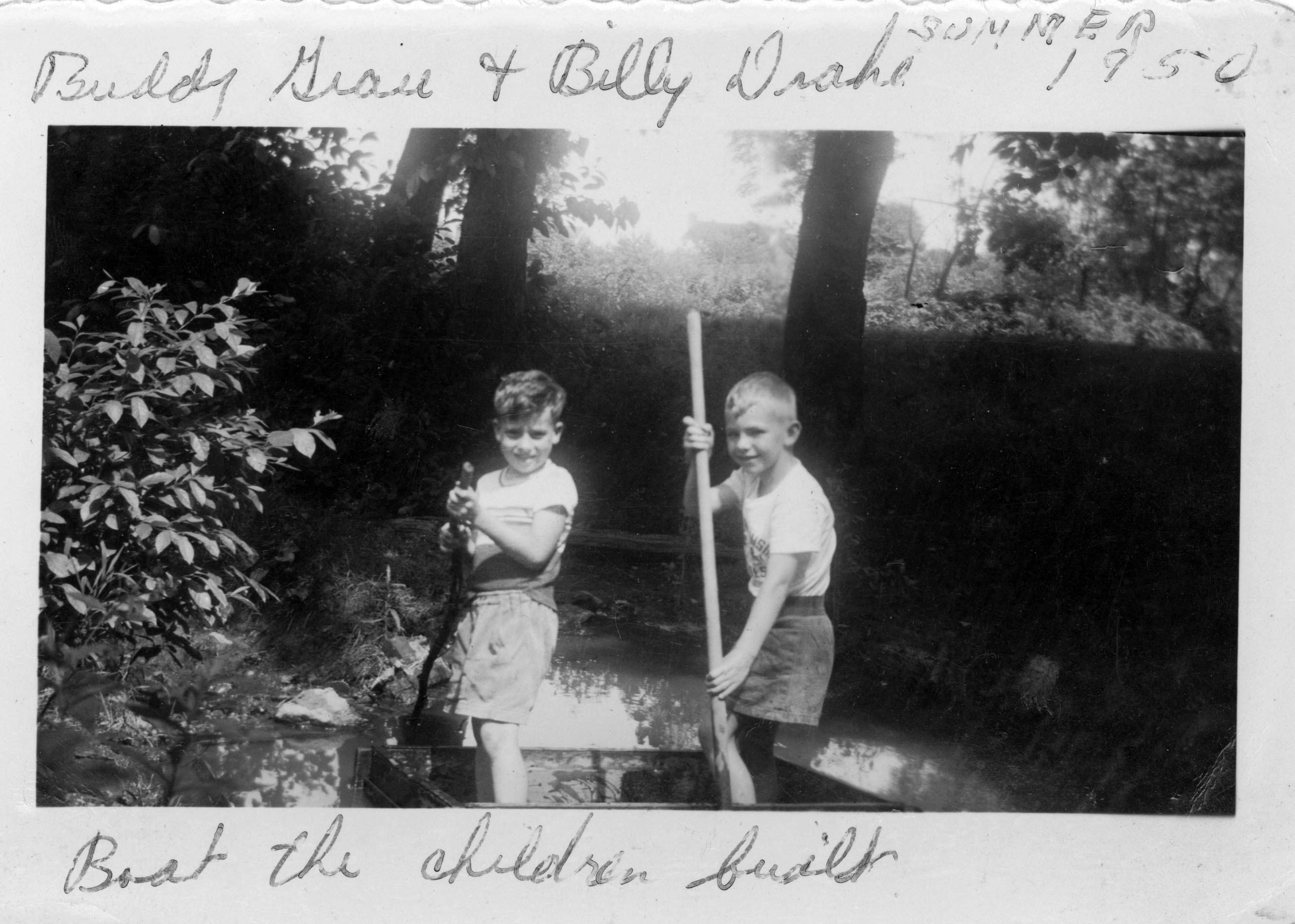 My mother mad a mistake. We didn't build the boat. It was a big wooden box that my father used when he went snapping turtle hunting.